While everyone is freaking out about Amazon's plan to unleash an army of delivery drones on the world, it's important to remember that these flying robots can do much more than just move packages.
---
---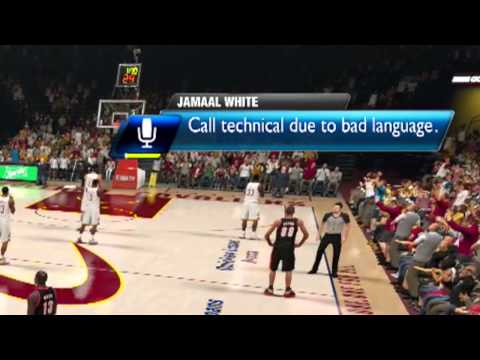 How many times have you been watching a sporting match and wanted to tell the ref exactly what you thought of them? Turns out you still can't do that in NBA 2k14 for Xbox One, as the Kinect is always listening to you, and calls a foul when you drop profanity on the black and white stripey bloke.
---
When you've got a foot of freshly fallen snow to absorb any impact, there's no sledding stunt that seems too dangerous. It's only when you're careening down a hill towards a jump that the gravity of the situation hits you, and that's when you realise a sled with a built-in shock absorbing spring like the Yooner is a wonderful idea.
---
In an effort to more accurately diagnose player concussions in the middle of a football game, a Brigham Young University student has developed a nano particle-embedded foam that's able to detect and measure impacts, providing real-time feedback about the severity of a hit or tackle.
---
A coalition of Japanese architects have said what everyone else was too polite to say: That Zaha Hadid-designed stadium is just too big, too expensive and too impractical. Japanese officials have announced plans to scale back the design, which would cost $US3.1 billion to build according to a recent budget update.
---
If you're not from Australia (or even Victoria), Aussie Rules can be a confusing sport to watch… and the commentary even more so to listen to. In fact, one could exploit the melding of one country's more popular sports — and its commentary — for comedic effect, as UK comedian Anthony Richardson does here with the US' much-loved pastime of basketball.
---
It hasn't taken Garmin long to announce a successor to its Approach S2 and S3 golf watches announced earlier this year. But the latest edition to the lineup adds a feature that makes the S4 a must-have upgrade: Bluetooth, allowing the watch to relay notifications about incoming calls, emails and texts while you're battling to make par.
---
Every once in a while you come across a piece of Star Wars merchandise and wonder how it took so long for Lucas' or Disney's giant merchandise-o-tron computer to make the connection. A Death Star soccer ball seems so obvious you'd have expected George Lucas himself to have doodled the design between takes on the original Star Wars films, but sadly it's taken 'til now for it become a reality.
---
---