Dainese has been developing a wearable airbag system the company hopes will help save skiers from broken bones and injuries after a wipeout on the slopes. And somehow, it's managed to fit all of the hardware into a jersey that doesn't look like it adds much bulk or weight to a skier's outfit. Because after all, safety gear doesn't work if you don't want to wear it.
---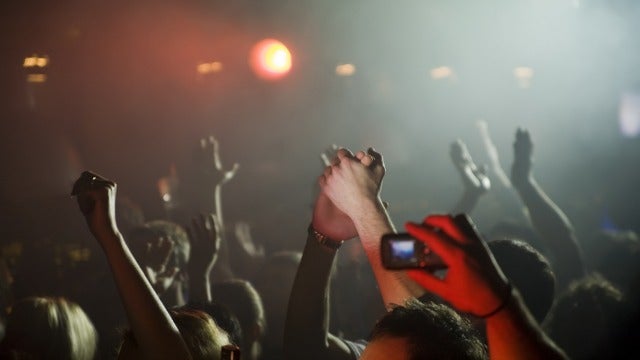 Potential buzzkill alert: you're at a concert, and your section runs out of beer. But magically, your phone gets a message that says you should head one section over where there's plenty of Buds to be had. Thanks to a developing Wi-Fi tech that knows exactly where you're sitting, that might soon be a reality.
---
This whole GoPro video, showing riders Ken Roczen and Ryan Villopoto duking it out for the lead at the 450SX Class Supercross race at the Georgia Dome earlier this week, is insane.
---
The use of 3D printers has allowed Nike's designers to prototype and test new footwear designs with a remarkably quick turnaround. And the latest shoe born from that new process is the Vapor HyperAgility cleat featuring re-engineered studs that Nike claims will give football players the necessary grip to explode off the line, but also stop and turn on a dime to evade an opponent.
---
There's a greater chance of an alien spacecraft landing on earth in the next five minutes than there is of a badminton net surviving more than one summer afternoon. They're not exactly designed to be long-lasting, or easy to setup, which is why this all-in-one badminton court kit could be a great investment as the snow starts to melt away.
---
We've all heard horror stories of water intoxication, where it's claimed people drink too much water and ultimately die. But is it really true?
---
How many times has a trip to the park been undone because you just couldn't decide what sports gear to bring with you? With the AryaBall kit, it's a decision you'll never have to make again because a simple bat and soccer ball turn into everything you need for playing frisbee, baseball, golf, and even football.
---
You've seen robots hike over rocks and dominate a foosball table, but have you ever watched a machine face off against a human ping pong champion, Forrest Gump-style? Well, March 11 is your lucky day.
---