The life of most migrant workers in Qatar is bleak — so bleak, it's a human rights violation. The latest report from Doha reveals a new twist in the sad story. When they're not toiling away at building stadiums for the 2022 World Cup, many workers are being paid impossibly small wages to be fake sports fans. It doesn't sound fun either.
---
Most of us don't mind playing with a basketball made from synthetic materials because they're just going to get all scuffed up on the court, and they're cheap. That being said, there are always those who prefer the finer things in life, and for them a game of hoops is only enjoyable when played with a ball made from the finest embossed Italian leathers.
---
The ultimate football fantasy involves throwing a last second Hail Mary pass into the endzone that ends up winning the Super Bowl. Such a fantasy usually requires you to have an NFL-calibre throwing arm, but the winged Raptor Football promises to give quarterback-like capabilities to almost anyone. Now we just need it approved by the NFL.
---
Basketball is famously an all-American sport (invented by a Canadian). But thanks to an odd twist of fate and the YMCA, the world's oldest surviving basketball court is actually in France. Tucked away in a neighbourhood of Paris, the handsome facility has parquet floors and iron pillars running down the middle of it. It looks dangerous as hell.
---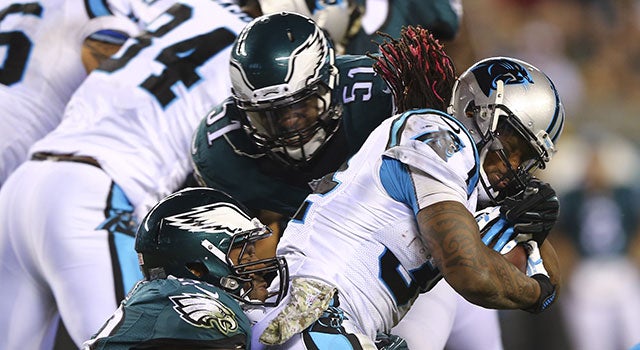 NFL teams across the U.S. have this weekend taken to the grid iron in an effort to scratch another W against their names. These players will play the same as any other Sunday, and like any other Sunday, the sport's biggest threat will remain unaddressed. Sixty-nine concussions have already been reported this year, and odds would suggest, more will be added in the next few hours.
---
Video: What's the best way to promote the accuracy, adaptability, and reliability of your robotic arm to potential clients? Even if it's only ever destined to work on a factory floor, showing how it can wipe the floor with professional basketball players when it comes to nailing free throws is a pretty effective PR stunt.
---
The weather and lighting conditions on a snow-covered mountain can change in a heartbeat. But instead of carrying around a small collection of swappable tinted goggle lenses to match the conditions, UVEX's new Snowstrike VT goggles employ a thin LCD in the lens that can instantly switch between clear, red, blue and violet tints.
---
Data Looks Dope's Max Einstein just made this visualisation that charts every touchdown pass that Peyton Manning, who is now the record holder for TD passes, has thrown in his career. Yep, all 510 of them (so far). It shows the distance of each pass along with the receiver who caught it from 1998 to October 19, 2014.
---
Last night, Serbia played Albania at soccer in a Euro 2016 qualifier. But, in the 40th minute, things turned surreal: a drone flew over the pitch flying a flag, which raised tensions enough to start a fight and get the match stopped.
---