Spoilers, probably. I wouldn't know because well, I don't want to know more. But this video is supposedly leaked footage from Game of Thrones season 5 (can't wait!) and it shows six people being led to their death by fire. Like, seriously. Hell on Earth doesn't even begin to describe how hot this fire burns.
---
"R+L=J" is geek shorthand for one of Game Of Thrones' most enduring fan theories. (Hint: It surrounds the true parentage of a certain character that could drastically alter the course of the novels and TV show.) Today, the books' author dropped the biggest hint yet that our speculation is right on the money. It seems "R+L=J" is totally legitimate — just like a gloomy bastard we could mention.
---
Some fan theories wilt and die while others linger and persist. One Game of Thrones theory — you probably already know which one — just seems too good not to be true. Warning: This theory contains spoilers for both the TV show and books, and possibly for some things that haven't even happened yet in the books, so don't watch it if you don't wanna know.
---
Yesterday was a tough day for my inner-geek. I love comic book movies and Game Of Thrones, and had plans to spend my long-awaited holiday leave to catch up on the adventures in Westeros and the new Captain America movie. Yesterday I had both of these "spoiled" for me, either by my co-workers, commenters or the internet at large. And you know what? I don't care, and neither should you. Nobody should care about spoilers any more.
---
Gravity looks pretty damn terrifying. Most philosophers would tell us that for a film to really be chilling to the bone, it must call to mind a real-life existential fear that's buried within our souls. So Gravity is tugging at some deeply held fears we've got, then, right? Well, according to real astronaut Michael Massimino. the movie is a bunch of bull.
---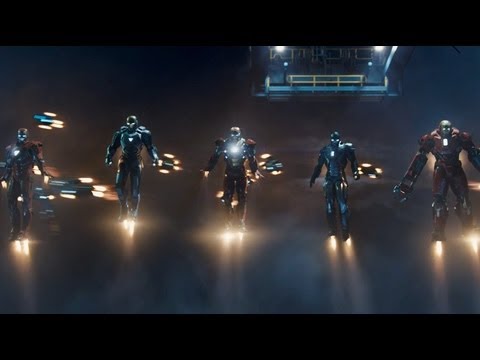 The latest Iron Man 3 trailer dropped overnight, and now we're all waiting with bated breath until the film hits cinemas in late April.
---
Batman continues to get all the coolest gadgets. We've seen already Anne Hathaway riding the two-wheeled Batpod, and watched her stunt double crash it into an IMAX camera. Now we have Christopher Nolan's reimagined Batwing (or is it the Batcopter?) on set in Pittsburgh. Spoiler alert!
---
With spoilers littering the shoulders of the information superhighway, a helpful signpost – the spoiler alert – lets us know when to avert our eyes. The ever-resourceful folks at The Awl set out to find some of the earliest examples.
---