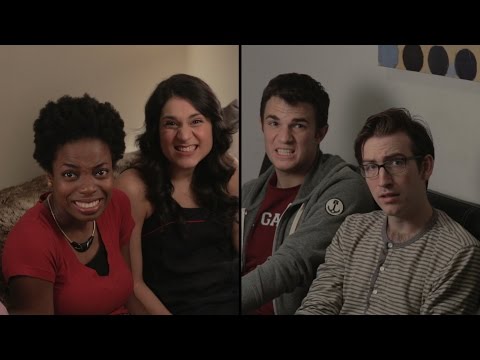 Dating ain't easy in these modern times. You've got OKCupid profiles to worry about, Facebook messages to come up with, Google searches to do, online chatting while at work and all the texting, sexting, snapchats, read receipts, pokes, likes, etc. to read through. Dating with access to the internet is a multilayered cake that you need to attack from all angles.
---
Waffles or pancakes? You have to pick waffles, right? Only people who eat vanilla ice cream would swear by pancakes. Waffles are delicious! Waffles are perfect! Waffles make everything better. Unless you're in a police lineup, then you should stay away from the waffles.
---
Christopher Nolan is a great movie director but how would his genius and uh, love for darkness, translate into something like commercials? It'd probably be hilarious! Though let's be honest, if I saw a coffee commercial like Inception, Memento or The Dark Knight, I'd go out to the store and buy their coffee immediately.
---
Batman, the Dark Knight, The Caped Crusader, Bruce Wayne. Whatever you call him, you always think he's operating with stronger principles and on a higher moral ground than most people. He doesn't like to kill. Or so he says. In this video by CollegeHumor, The Penguin, played by Patton Oswalt, exposes Batman's lie and pays for it.
---
When you're the one guy in the police lineup who doesn't know everyone else, chances are it's gonna be a bad day. Especially if you're stuck there with these bozos.
---
In one of the most iconic scenes from American Psycho, murderous young turk Patrick Bateman waxes psychotic about Huey Lewis and the News. It's funny, it's weird, it's unsettling. But watching Huey Lewis and Weird Al Yankovic create the bizarro world version of that scene? Well, OK, it's all of those things, too.
---
Nothing weird about sharing a bed, nope. Well, OK, maybe a little bit once adult nappies start getting involved. The rest of this week's top comedy videos, including some guy talk, some shrooms, and one crazy city council meeting can all be found over at Splitsider.
---
Entrusting your child to the care of another human is terrifying enough as it is. But when that other human has a Jay Leno fetish? We're talking legitimate horror show, people.
---