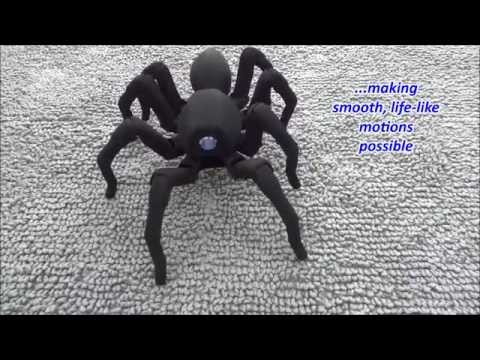 If you've got $1350 burning a hole in your pocket and an arachnophobic friend you love to terrorise, the folks at Robugtix will happily trade your heard-earned money for this incredibly lifelike robotic spider called the T8.
---
---
A lot of biodiversity research relies on being able to recognise and catalogue the species in a given ecosystem. That's a task made slightly easier when spiders are involved thanks to researchers at the University of Las Palmas de Gran Canaria in Spain who've developed algorithms that can automatically recognise an arachnid based on the design of the web it spins.
---
---
---
Her name was Nefertiti. Her species was Phidippus johnsoni. She was the first jumping spider to make it all the way to space and live to tell about it. After spending 100 days aboard the ISS, she successfully readjusted to life on earth where she enjoyed just five days of retirement at the National Museum of Natural History's Insect Zoo. And sadly yesterday she breathed her last.
---
She did it! A jumping spider named Nefertiti went all the way to space for 100 days, hung out on the ISS, and now the little spidernaut has re-entered our atmosphere. She has officially hung up her space suit and retired to a quiet life in the Insect Zoo at the National Museum of Natural History.
---
I can't stop watching this video. This loveable guy came up with the genius idea to kill a gigantic spider on the wall with brass knuckles. Um, it doesn't end well. Or well, it ends up exactly like how you would imagine.
---