File this one under: Oh HELL no. While we know that our ever-industrialising lifestyles make survival tough for animals like birds and mountain lions, in at least one case urbanisation is helping a species to thrive. Thanks to the artificial conditions we create, our cities are growing ultrafertile megaspiders.
---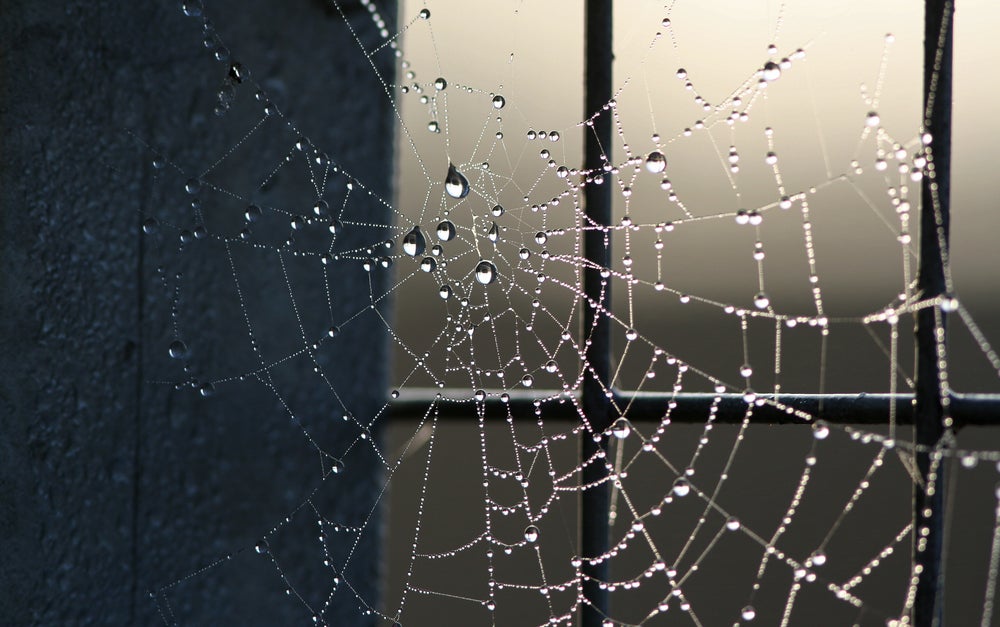 ---
I can't stop looking at the extraordinary photos by Thomas Shahan, an Oregon-based artist and microphotographer who creates amazing portraits of arthropods, including these awesome jumping spiders. His beautiful monsters don't make me run in fear, but make me smile (knowing they are tiny, that is.) In fact, some of their faces are hilarious.
---
Like in Game of Thrones, where the Iron Throne was forged from the swords of all the enemies Aegon the Conqueror defeated, this Cyclosa spider uses its dead enemies' bodies to build a big fake spider decoy design to sit on. Seriously, the spider uses its victim's insect corpses to construct a larger spider-shaped design on its web to scare off potential predators. That's so badarse.
---
I can't do it. These photographs by photographer Jimmy Kong are absolutely fantastic in capturing the venomous detail of spiders in their habitat. They look positively alien and almost peaceful. But don't you dare think that. Not for a second. Because once you think these fur ball mini aliens come in peace, the spiders are going to leap off the screen and rip your freaking head off.
---