For as advanced and as lifelike as CGI effects have become over the last decade, physical props are still the bedrock of modern special effects — especially in movies about a guy in a robotic suit. Gizmodo recently sat down with two of Iron Man 3's effects masters, Shane Patrick Mahan and Lindsay MacGowan of Legacy Effects, who have worked on the groundbreaking effects of classic films like Terminator 2, Avatar and Monster Squad, as well as Chris Townsend, the film's Visual Effects Supervisor, to find out how much of Iron Man is really real. SPOILERS AHEAD!
---
It's one thing to make a giant, robotic Tyrannosaurus Rex. It's another thing entirely to make it look remotely real. Granted, a robo-rex is awesome in its own right, but it's just not quite the flavour of monster fit for a film like Jurassic Park. And so it was practical effects to the rescue yet again with a carefully applied dino-skin.
---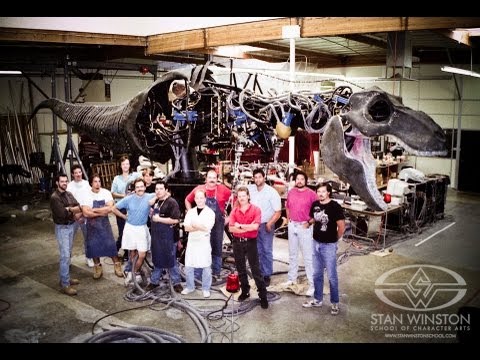 Jurassic Park was awesome. Jurassic Park in 3D is awesome layered on awesome. And the tech behind the scenes? You can probably see where this is going.
---
Unlike other shows who sneakily add special effects without you realising, The Walking Dead is so overtly gruesome and bloody and gore-y that we're completely aware that what we see is being spiced up with visual effects. Warning: Video contains spoilers.
---
In shots where they were seen walking, Jurassic Park's resident brachiosaurs were realised with ground-breaking computer animation. But, for shots when the film's human characters interacted with them high in the trees, the brachiosaurs were brought to life with complicated animatronics created by Stan Winston Studios.
---
The original Jurassic Park came out 20 years ago. While the VFX industry has shifted more towards computer-generated effects since its release, it's still awesome to see how some of the film's practical effects were realised.
---
New tumblr alert: Before VFX. It's a revealing collection of pictures that show what movies look like before any sort of visual effects are added. This basically means it makes every movie, even Oscar-worthy movies, look completely ridiculous. The magic of the movies!
---
Almost a third of The Avengers may have been set in New York, but as this video from Industrial Light & Magic's YouTube channel shows us, hardly any of the filming took place in the Big Apple itself. Since actually filming in New York would have been difficult — what with the many road-blocking restrictions and the city generally looking down on setting their streets and/or citizens on fire — almost everything had to be digitally recreated.
---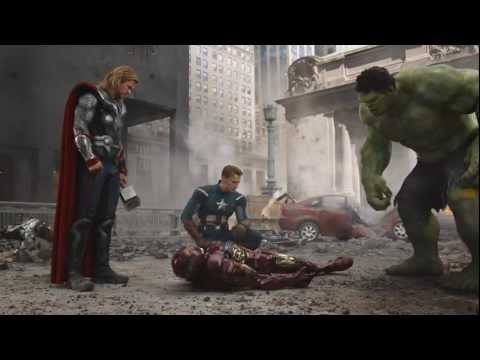 Industrial Light and Magic has been in the visual effects game since the original Star Wars. And if you need any further proof that they're still one of the top FX shops on the planet, here's another look at the work they did to bring the Hulk to life in The Avengers.
---
ILM or Industrial Light & Magic or the wonderful CGI wizards who create visual effects that are better than real life just gave a look behind the curtain of its fantasy shop to show us how they created the Hulk in The Avengers.
---