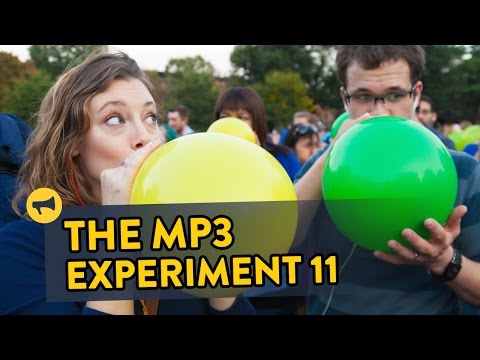 Video: Improv Everywhere is a guerrilla prank group who's various missions have included planning a massive Best Buy infiltration and turning a busy train station into an underground spa. For its latest social experiment, the team gave 2000 people instructions via headphones, severely confusing local residents.
---
Not content with just releasing new in-ear, on-ear and over-ear headphones, both wired and wireless, Bose also has a new rechargeable speaker. The SoundLink Colour is a compact, powerful, portable Bluetooth speaker that isn't without its compromises, but does a great job for actually playing music and other audio wirelessly from your smartphone.
---
---
If you have a smartphone or tablet in your household, you need not be tied to either its tiny, tinny speaker or a single Bluetooth or Wi-Fi speaker — why not play your music through half a dozen different speaker at once, all in different rooms? Multi-room audio has been around for a decade now, but the race is heating up of late; Samsung's new M5 and M7 wireless multi-room speakers are the company's attempt at dethroning Sonos as the Wi-Fi hi-fi system of choice.
---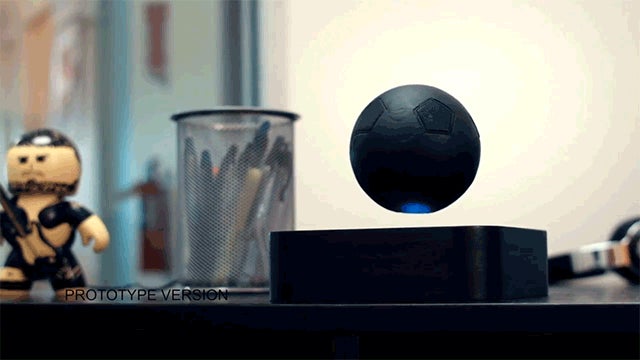 Bluetooth speakers are ubiquitous these days, so it's no surprise to see some companies going out on a limb to set themselves apart. OM Audio, however, is venturing beyond that limb into thin air with its new OM/One floating speaker. Not only is levitation a neat gimmick, but it supposedly also helps the sound travel better. Even if it doesn't, at least it looks cool.
---
In a world of light-up boom boxes made of bright and often cheap-feeling materials, it can be difficult to find a Bluetooth speaker with a little class. If you need something to stick in your house of rich mahogany and leather-bound books, it might be worth giving the Esquire from Harman Kardon a look.
---
YouTuber Andy Elliott (mist8k) stumbled upon an awesome DIY project. While "tinkering with a small electric engine," he describes in his video, "my audio jack accidentally came in contact with the engine…and started randomly playing music." Elliott unknowingly built his own speaker.
---
If you want to buy a Bluetooth speaker for picnics and beaches and afternoons in the backyard, you have a lot of choice. Kickstarter success story Outdoor Tech has a rugged wireless boombox, the Big Turtle Shell, that wants to knock off the UE Boom and Jawbone's Big Jambox as the outdoor speaker of record.
---