If you're going to dive head first into an already crowded market like the world of Bluetooth speakers, you better do something to make your product instantly stand out. And it looks like Bowers & Wilkins has done just that with its new T7 compact speaker featuring a stylish honeycomb design that actually helps strengthen its housing to reduce vibrations and improve its sound.
---
Samsung's wireless multi-room speakers are a new addition to the market, but make for strong competition against the might of Sonos, as well as upstart competitors like LG's Music Flow. As well as the largest M7 wireless speaker and mid-weight M5, Samsung has a new, smaller unit in the M3 — made for bedrooms, smaller apartments, and spaces where you can't fit a big hulking music box.
---
Sonos has been the king of multi-room audio for a decade, but Samsung is making quick inroads with its own multi-speaker range. LG wants a piece of that pie too, and has four new multi-room audio speakers, and a wireless receiver to tie it all together, out in a few days.
---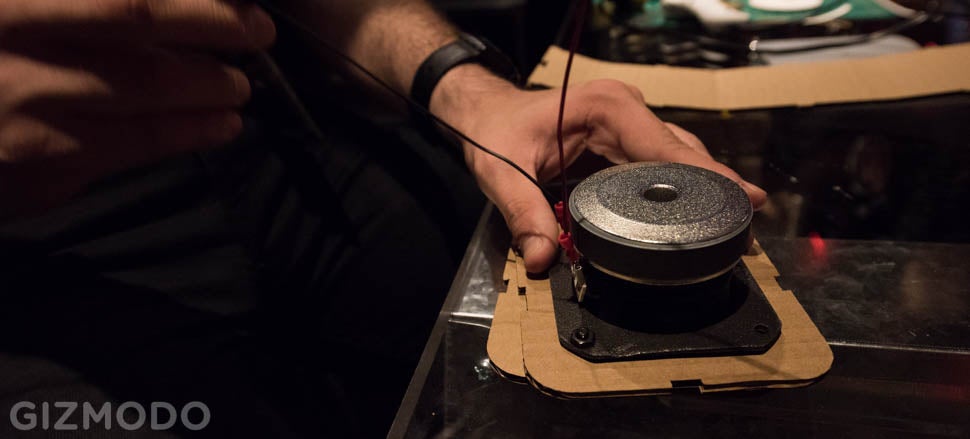 ---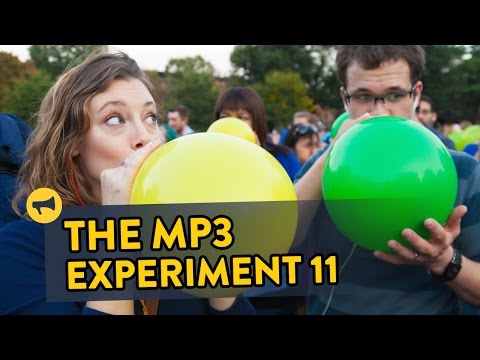 Video: Improv Everywhere is a guerrilla prank group who's various missions have included planning a massive Best Buy infiltration and turning a busy train station into an underground spa. For its latest social experiment, the team gave 2000 people instructions via headphones, severely confusing local residents.
---
Not content with just releasing new in-ear, on-ear and over-ear headphones, both wired and wireless, Bose also has a new rechargeable speaker. The SoundLink Colour is a compact, powerful, portable Bluetooth speaker that isn't without its compromises, but does a great job for actually playing music and other audio wirelessly from your smartphone.
---
---
If you have a smartphone or tablet in your household, you need not be tied to either its tiny, tinny speaker or a single Bluetooth or Wi-Fi speaker — why not play your music through half a dozen different speaker at once, all in different rooms? Multi-room audio has been around for a decade now, but the race is heating up of late; Samsung's new M5 and M7 wireless multi-room speakers are the company's attempt at dethroning Sonos as the Wi-Fi hi-fi system of choice.
---