Loading page
The LG FH6 Freestyler is a floor-standing, all-in-one stereo speaker system — it's basically a modern day boombox. But it's modern in more than just its looks — it can hook up three phones simultaneously over Bluetooth, it can supercharge your TV sound, and it's one hell of a karaoke machine. Here are six things that you can try to turn the all-in-one system into a speaker that's equally good at movies or music.
---
Sure, you can buy small, portable, battery-powered Bluetooth speakers that you can take with you wherever you go. In a pinch, they'll do a decent job for a small house party. But if you want to do things right, you want a big Bluetooth speaker. One that can draw enough power to dim the lights in your neighbourhood every time the bass kicks in. LG's FH6 X-Boom Freestyler — yes, that's its name — is a floor-standing speaker or horizontal boombox with a ridiculously large amount of audio power, and a bunch of LED lights on the front that you can set to flicker on and off in any colour you desire.
---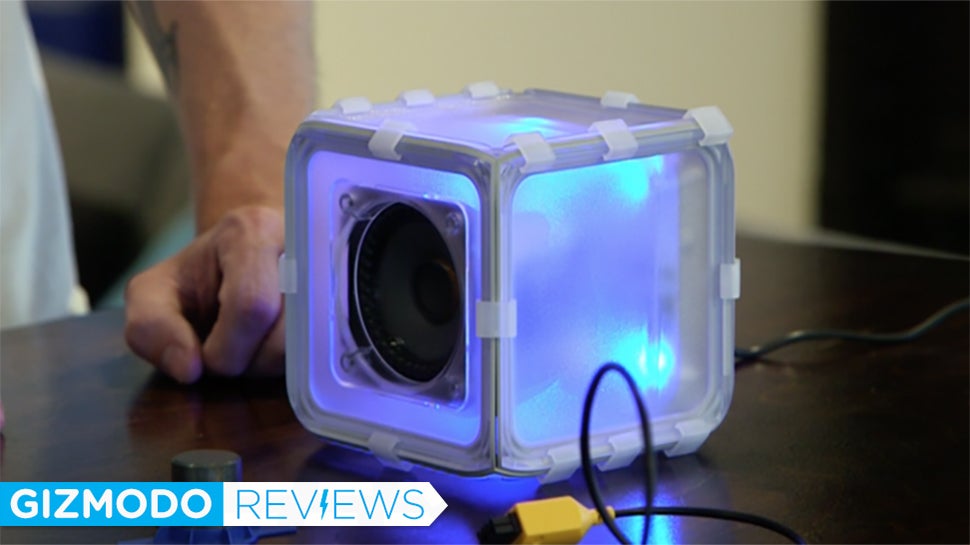 Bose has a long history of making great-yet-pricey speakers. But its latest, the BoseBUILD Speaker Cube, is a first for the company — a build-your-own speaker, intended for kids. It's designed to help teach the basic concepts of sound and speaker design. It's a cool idea, with dead simple setup and instructions, but for $US150, it could be a bit of a hard sell.
---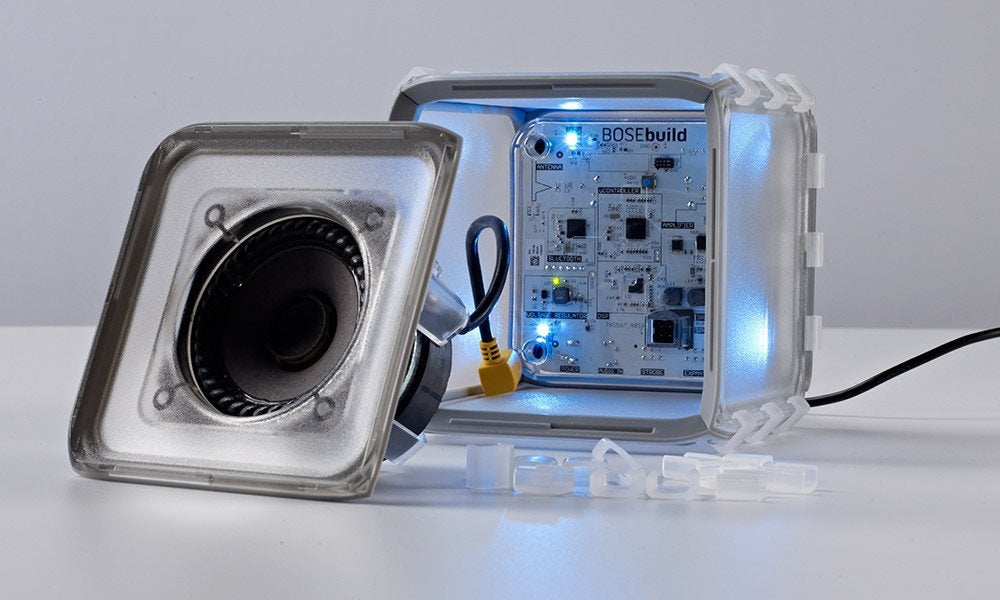 Every company wants kids to build stuff — not in an illegal child labour kind of way but in a fun, educational kind of way. Ball robots are teaching kids code and Google's new modular blocks work towards a similar goal. But Bose's BOSEbuild speaker is more interested in teaching the ins and outs of sound and speaker design. It also looks cool as hell.
---
We've spent hundreds of hours over several months using six multiroom wireless speaker systems in every possible room and even outside to find the best multiroom wireless speaker system. Though new competition is better than ever, Sonos is still the best for most people. If you want something cheaper, Google Chromecast Audio does a decent job, but you'll need to provide your own speakers.
---
---
Sony's new HT-RT3 5.1ch soundbar system is a simpler and more affordable alternative to the full home theatre, promising 600W of power through the combined soundbar, subwoofer and rear speakers. Though the speakers still have to be wired into the system, it also boasts Bluetooth connectivity to stream audio from all your devices.
---
In a world that cherishes gadgets that keep getting smaller and lighter, the Fluance Fi70 is a big hulking WTF. The $US500 ($679) Bluetooth speaker is as big as your parent's oldest television set and weighs in at a hulking 37kg. It's so ridiculous, so surprisingly handsome, and so cheap that I almost want to buy it. Almost.
---
An unknown breakthrough in consumer levitation technology has led to an influx of floating speakers that don't sound any different, but look kinda cool — were this the mid-'80s. Before you write them off completely, someone has managed to find a way to make these novelties genuinely worthy of your desk space, as a tiny Death Star replica.
---
Did you know that Australia has the highest number of Electronic Dance Music (EDM) festival goers in the region? That's not a "per capita" number. With 45,000 people heading to Sterosonic alone every year, we beat India and Korea for the most active EDM fans.
Sony's Extra Bass range is aimed squarely at this market, taking into consideration the specific requirements of music with a bit of rumble in the lower end.
---
Loading page