Here's a scary thing that happened: South Korean authorities found evidence that a worm was recently removed from devices connected to nuclear power facilities. The news comes a little over a week after the country's nuclear plant operator received warnings on Twitter that its network had been compromised. Thankfully, the reactor controls were not infected.
---
South Korea's nuclear power plant operator is conducting a two-day drill to test its resilience to digital attacks, following a series of posts on Twitter from a hacker claiming to have compromised power station computer networks.
---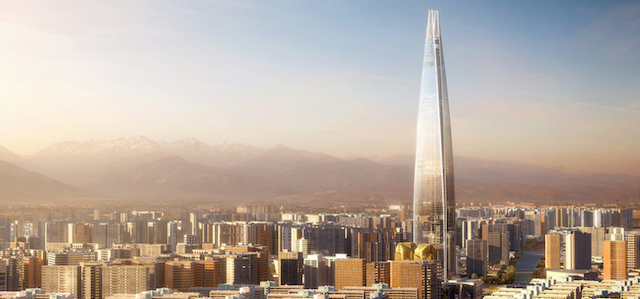 When it's finished in 2016, the Lotte World Tower will reach more than 550m. But unfortunately crews are encountering some problems as they near the top: Small sinkholes are forming in the neighbourhood, and a nearby lake is mysteriously emptying into… hopefully not the base of the world's sixth tallest building.
---
The Hanwha Eagles — a South Korean baseball team famed for losing – now have robot fans to cheer them on. Absent supporters can use social media to deliver messages and show their faces on the robots' LEDs. This has to be the saddest, most depressing thing I've ever seen in any sport.
---
A Chinese man and his four-year-old son are apparently stuck in South Korea because his son used his old man's passport as a drawing book. Seriously. While on holidays, the kid started doodling over his Dad's passport, decorating it with human-ish and animal-ish figures, a lot of scribbles and some added flair. Cute!
---
On Wednesday, South Korean officials unveiled photos of two rudimentary drones that crashed over the border, on South Korean land, around the same time the country exchanged live fire with North Korea. And indeed they think it was the North Koreans who sent the drones — if you want to call them drones, that is.
---
South Korean marines storm the beach as smoke screens explode above them during a military exercise with the United States in Pohang on Monday. The same day, South Korea exchanged fire with North Korea, who is threatening a fourth nuclear test, in the Yellow Sea, a violent sign of increased tension between two countries that are still technically at war. Meanwhile, North Korea says it will conduct live fire drills near the border.[Gizmodo en Español]
---