---
According to Reuters, North Korea has readied its rockets to attack US military bases in South Korea and the Pacific Ocean after the US made a show of force earlier today by flying stealth bombers over South Korea. Kim Jong Un had apparently signed off an order for North Korea's rockets to be "on standby for fire".
---
With a capacity of more than 16,000 TEU (6m equivalent unit shipping containers) the CMA CGM Marco Polo currently reigns as the "world's largest container ship" but it won't for much longer. Construction of an even larger line of mega-ships — the Maersk Triple E — will soon be complete, and, once launched, will dwarf every other vessel on the high seas.
---
---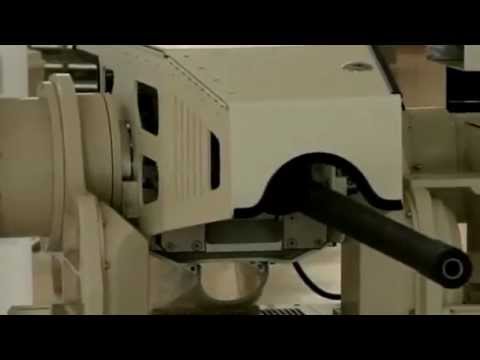 The 4km wide demilitarised zone separating North and South Korea is the most heavily contested stretch of land on the planet. And if the massive contingent of troops, tanks, bunkers and land mines weren't enough of a trespassing deterrent, this eagle-eyed auto-targeting gun turret should do the trick.
---