If you're a person with irrational fears of urban horror stories, stay far far away from this real life video of two people falling into a sinkhole in Seoul, a mysterious and apparently growing problem in the city, thanks in part (maybe?) to supertall skyscrapers. They step off a bus — only to have the ground literally fall away. Luckily, they somehow escape with only minor injuries.
---
Thousands of South Koreans tune in daily to Muk-bang (eating broadcasts): Online live-stream channels where people eats large amounts of food on camera. Those people, called Broadcast Jockeys (BJ's), became real celebrities that could earn up to $US9000 a month just by sharing meals with their lonely audience.
---
Here's a scary thing that happened: South Korean authorities found evidence that a worm was recently removed from devices connected to nuclear power facilities. The news comes a little over a week after the country's nuclear plant operator received warnings on Twitter that its network had been compromised. Thankfully, the reactor controls were not infected.
---
South Korea's nuclear power plant operator is conducting a two-day drill to test its resilience to digital attacks, following a series of posts on Twitter from a hacker claiming to have compromised power station computer networks.
---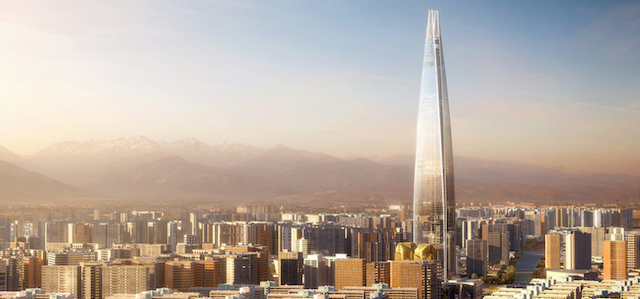 When it's finished in 2016, the Lotte World Tower will reach more than 550m. But unfortunately crews are encountering some problems as they near the top: Small sinkholes are forming in the neighbourhood, and a nearby lake is mysteriously emptying into… hopefully not the base of the world's sixth tallest building.
---
The Hanwha Eagles — a South Korean baseball team famed for losing – now have robot fans to cheer them on. Absent supporters can use social media to deliver messages and show their faces on the robots' LEDs. This has to be the saddest, most depressing thing I've ever seen in any sport.
---