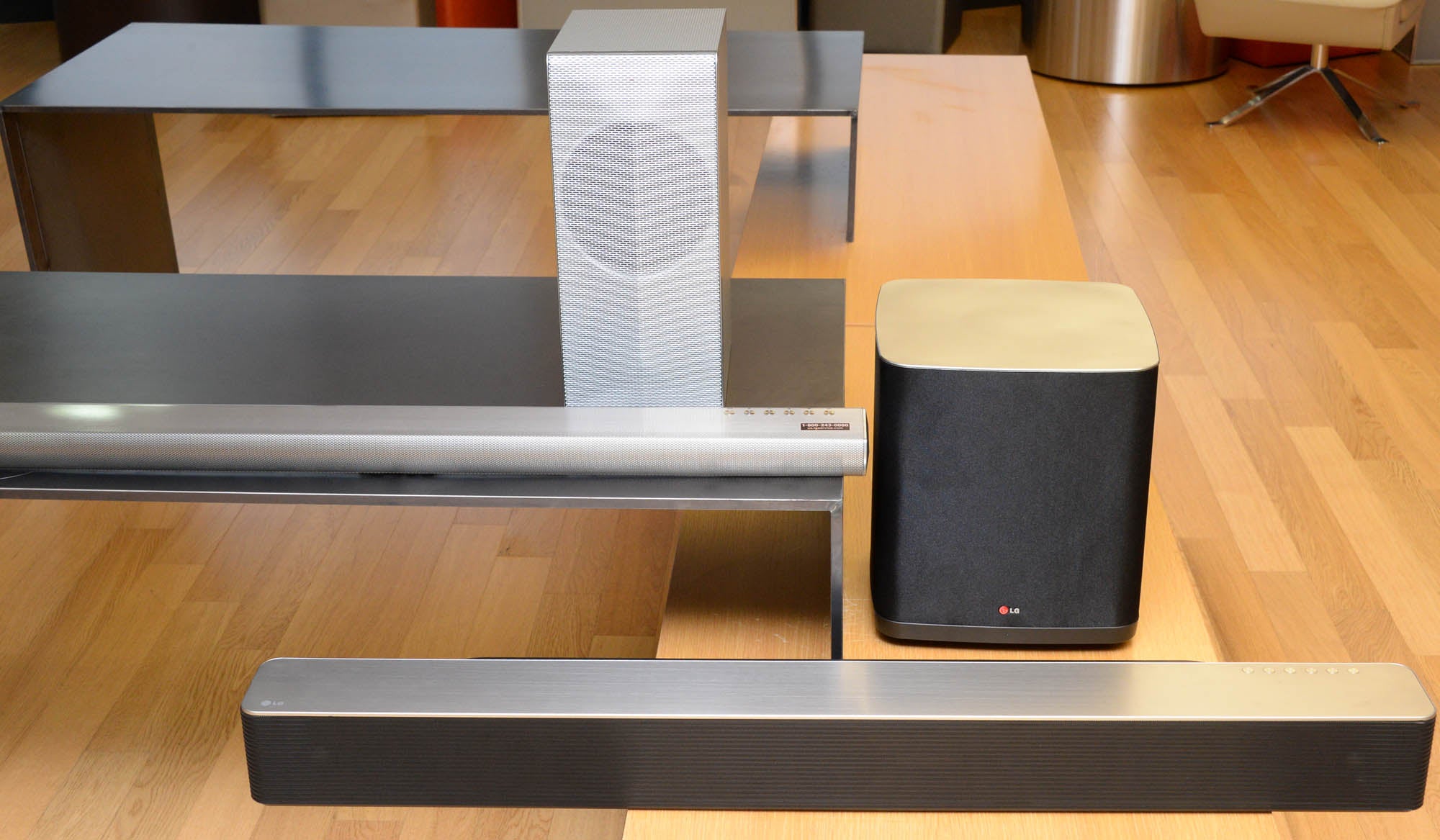 ---
Some great specials this week! Available online at DickSmith.com.au today and in-store on Saturday. Deals include $100 off every $500 spent on Samsung TVs, up to 20% off Panasonic and Sony TVs, 25% off select soundbars and 12% off Apple Computers. Here are the details.
---
Gizmodo Video Guide: Dedicated to producing great audio, Soundbars and SoundPlates make shows, movies and games all sound better than any TV on its own. Here's what you need to know.
---
---
---
Pioneer's new SB-PS23W is a soundbar the way most people want it: A simple, relatively inexpensive way to make a television sound louder. In that way, it's cut from the same cloth as the fantastic AirPlay speakers the company made last year (actually, they've got the some LA-based designer). It wasn't the first AirPlay speaker, but its design made it a winner.
---
It's a strange feeling to spend the night in a hotel when you're looking out over your own city. But there I was listening to the new digital audio line-up that Samsung first previewed at CES in January. The HT-F9750W 7.1 channel home theatre system; the HW-F751 vacuum tube Sound Bar; and the $299 DA-F61 portable Bluetooth speaker. Updated industrial design, warm sound and a distinct lack of wires are this year's audio hooks. Here's why that's fine by me…
---
---
Audiophiles unite! Gizmodo has teamed up with Aussie retailer, Encel Stereo, to dish out more than $5,000 in fantastic home audio gear over the next two weeks. We're talking high-end AV brands like Polk Audio, RHA, Oppo, People of Lava and Pro-Ject. All you have to do is enter here for your chance to score some top-notch sound.
---