Loading page
In Australia, we love soundbars — they're compact, but offer sound quality that's a massive step ahead of even the best TVs' integrated speaker systems. New advances in surround sound like Dolby Atmos don't play well with all-in-one soundbar designs, though, which is why Samsung's new K950 soundbar has wireless rear speakers, and 15 different internal speaker drivers across the surround setup, some of which bounce sound off your ceiling.
---
Sony's new HT-RT3 5.1ch soundbar system is a simpler and more affordable alternative to the full home theatre, promising 600W of power through the combined soundbar, subwoofer and rear speakers. Though the speakers still have to be wired into the system, it also boasts Bluetooth connectivity to stream audio from all your devices.
---
If you have a curved TV, buying a straight soundbar or flat external speakers kinda misses the point; you want something that matches your screen not only in style but in shape. There are a few different models out there, but LG's HS8 curved soundbar looks just about as good as all-in-one sound systems for your TV can.
---
Buying a new TV is a great feeling. Your new TV looks great whether it's mounted on a wall or sitting on a home entertainment unit, and whether it's switched on and displaying beautiful video or switched off and looking all fashionable. But does it sound good? Perhaps. But it can sound a lot better if you hook it up to a sound system — whether it's a compact soundbar or a larger surround sound home theatre setup.
---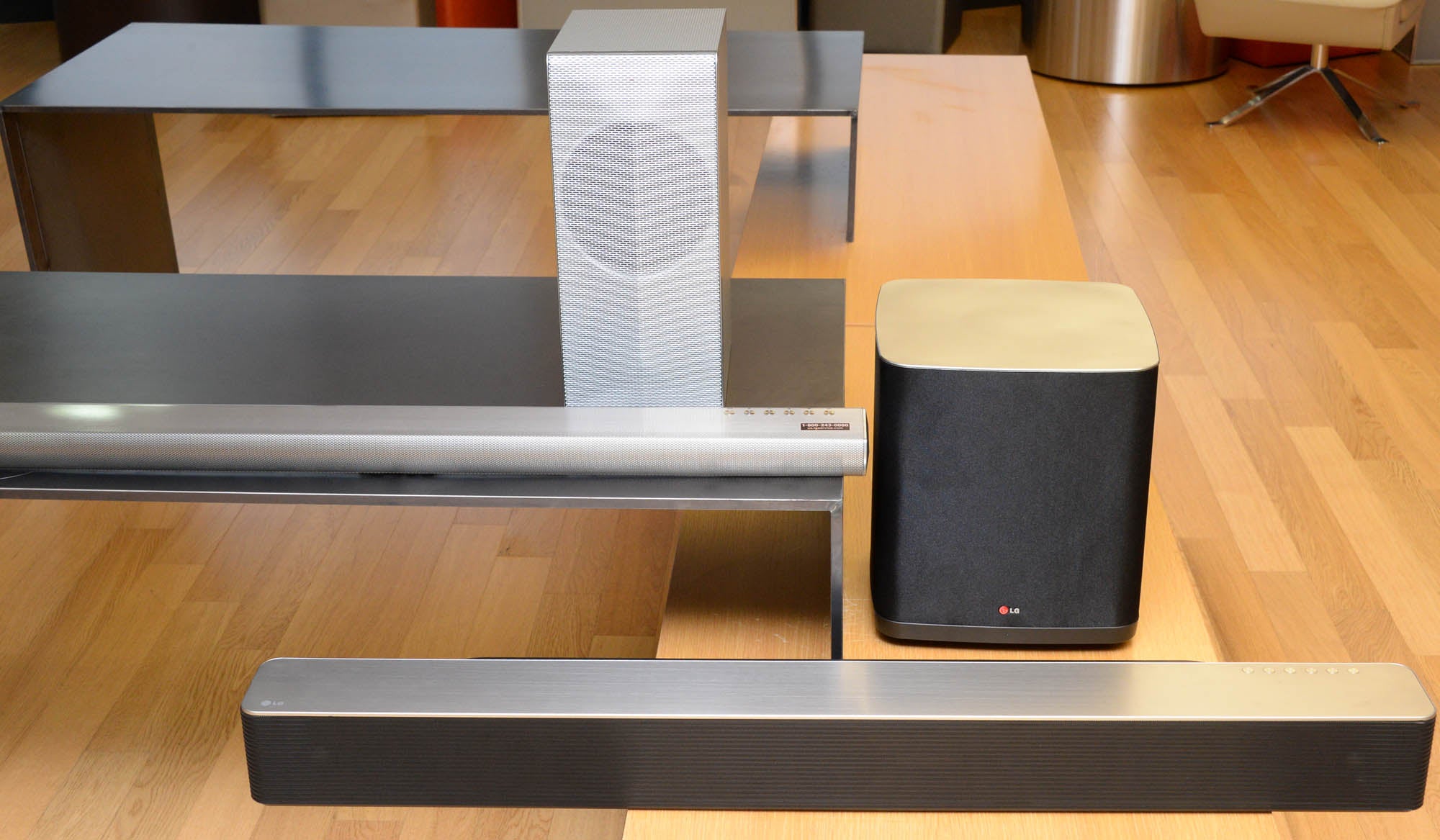 ---
Some great specials this week! Available online at DickSmith.com.au today and in-store on Saturday. Deals include $100 off every $500 spent on Samsung TVs, up to 20% off Panasonic and Sony TVs, 25% off select soundbars and 12% off Apple Computers. Here are the details.
---
Gizmodo Video Guide: Dedicated to producing great audio, Soundbars and SoundPlates make shows, movies and games all sound better than any TV on its own. Here's what you need to know.
---
---
---
Pioneer's new SB-PS23W is a soundbar the way most people want it: A simple, relatively inexpensive way to make a television sound louder. In that way, it's cut from the same cloth as the fantastic AirPlay speakers the company made last year (actually, they've got the some LA-based designer). It wasn't the first AirPlay speaker, but its design made it a winner.
---
Loading page