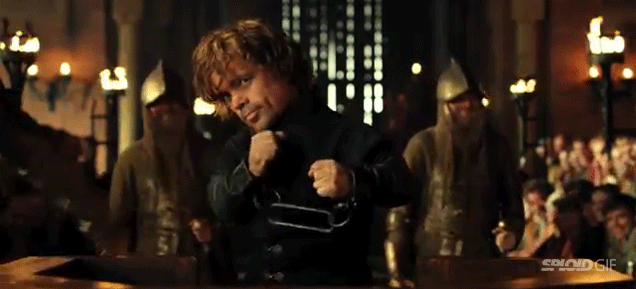 If you think there's too much violence and sex and awful human behaviour in Game of Thrones, you'll enjoy this light hearted remix where all the sounds of the show are replaced with old school video game noises. If you like Game of Thrones already, you'll like the video because it's more Game of Thrones.
---
Like most people with eyeballs, I've scrubbed the memory of The Matrix sequels from the creases of my brain. That's why I had so much fun when I watched this scene from The Matrix Reloaded. Oh and hearing 8-bit sounds instead of real noises makes it way more enjoyable. It's an action comedy movie now!
---
In a scenario straight out of "Enhance, enhance!", MIT scientists have figured out that the tiny vibrations on ordinary objects like a potato chip bag or a glass of water or even a plant can be reconstructed into intelligible speech. All it takes is a camera and a snappy algorithm. Take a listen.
--- The first thing you notice is how loud it is — a shrill, almost metallic buzz that fills your head. Given unprecedented access to one of the world's largest and most secure data centres, Timo Arnall shows us that the "cloud" is not ethereal, but big, hulking and incredibly loud.
---