Our planet fizzes and crackles with a rich cacophony of sounds — but it constantly changes over time. Now, a team of scientists want to record the noises that surround us each and every Earth Day — which just happens to be today — to see exactly how it alters over time.
---
Imagine a place with no noise whatsoever: no sound, no light, no radio — hell, no Wi-Fi. How on Earth would you go about creating it?
---
The world is full of things you can't see: the heat coming off your hand, the spray of a sneeze, even the sound of two hands clapping. But a simple camera trick called Schlieren flow visualisation turns those invisible waves of light into beautiful plumes of movement. With this trick you can literally see invisible things.
---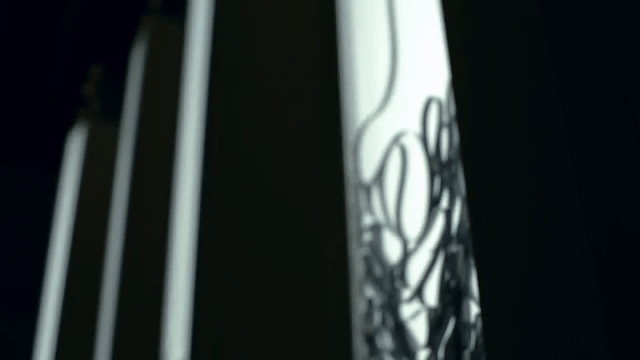 Japanese artist Ei Wada, who was born in 1987, belongs to a generation that spent middle school feverishly poring over cassettes to make mix tapes — until, of course, they were quickly outmoded by CDs, and then MP3s. Now, Ei makes art using the outmoded technologies he grew up with.
---
From the Golden Gate Bridge to an ancient Japanese bell, the physical structures around us are humming with secret sound. Artist Bill Fontana has made a career of capturing these haunting and complex soundscapes. As an artist at residence at CERN, he's mostly recently been listening in on the world's largest particle collider.
---
You'd be forgiven for thinking that a large tuning fork, a nail, some Blu-Tack and a guitar amp sounded more like the contents of a DIY music studio than a science lab. But they are, in fact, all the ingredients required to listen to the sound of atoms bonding.
---