On these frigid days, it helps to think about a place like Antarctica, which was recently determined to be without a doubt the coldest place on Earth (as if anyone was really surprised?). But it's also home to unique historic monuments befitting the treacherous environment that include 100-year-old huts, industrial tractors, and even one nuclear power plant — but, often, they're literally just a pile of rocks.
---
Is there anything more soul crushing than waking up and checking the weather on your phone, only to discover that there are inches of snow outside waiting to complicate your morning commute? Snow in the forecast doesn't always have to be a letdown, though. With this steam-bent wooden toboggan from Lucky Bums, you'll embrace every flake that falls.
---
This might look like result of some pro-level CGI, or perhaps even a glimpse into your imagination, but in fact it's a photograph taken in Antarctica just this last week. As part of Operation Ice Bridge — a multi-year mission to monitor conditions in Antarctica and the Arctic — NASA researchers have just been on a week-long ice-surveying mission. Along the way, they took plenty of photographs.
---
When you've got a foot of freshly fallen snow to absorb any impact, there's no sledding stunt that seems too dangerous. It's only when you're careening down a hill towards a jump that the gravity of the situation hits you, and that's when you realise a sled with a built-in shock absorbing spring like the Yooner is a wonderful idea.
---
If you've watched that Winter X Games re-run you stuck in your Foxtel box earlier on in the year, you might have noticed the insane Super Pipe course and wonder how they cut something that big (7 metres tall) out of snow and make it so perfectly symmetrical. The answer is the Zaugg Pipe Monster. It's like a Zamboni for frozen half-pipes.
---
---
If you don't want to spend the entire winter wearing clunky boots, these elastic Nordic Grip Mini straps feature a pair of metal spikes that give any pair of shoes enough grip to tackle snow and ice. Strapping them on is as easy as putting an elastic band around your wrist, and they're available in three colours for just $15 a pair.
---
Just because the weather outside is frightful, doesn't mean you have to stay indoors huddled close to a delightful fire. There's plenty of things to do in the winter that don't involve shovels or shopping. So with this collection of self-warming garments and accessories, you'll have no reason to fear venturing out into the cold. In fact, you'll be so cozy you may never want to venture back indoors — it's just too bad batteries don't last forever.
---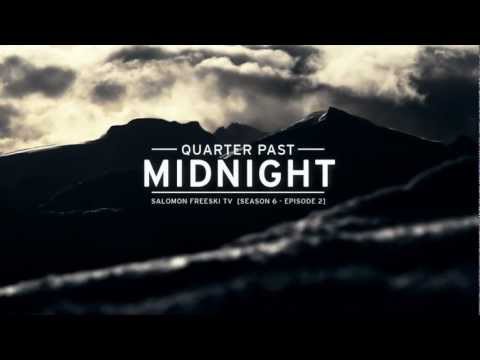 Inspired by night surfers wearing LEDs, Switchback Entertainment made this video for Salomon Freeski TV showing skiers wearing their own light suits. Strapped with EL-wire on their bodies, the skiers slalom down the powder covered mountain like it's The Grid. Awesome.
---
Using traditional fabrication techniques, the folks at Signal Snowboards have made decks from all kinds of crazy materials, including glass. But, this month, they're trying out a radically different fabrication technique to see if you really can make a usable snowboard with a 3D printer.
---