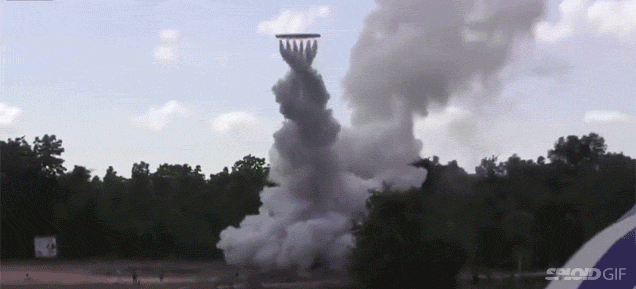 I don't really know what's going on in this video: It starts out with a group of people gathered around an object which then cuts to people fleeing the circle because mad men are lighting the object which then turns into a thick smoke monster threatening Earth and then out pops the coolest rocket thing ever, screwing itself into the air.
---
---
Here's an awesome experiment you can try if you're looking for a last minute way to decorate your cubicle or house for Halloween. It's particularly great if you have one of those tiny relaxing waterfalls at your disposal, since replacing the water with cascading smoke is sure to have everyone thinking you're some kind of wizard — despite your costume.
---
You know that amazing Halloween costume you've been crafting for the past month? I'm sorry you wasted all that time because this Pure Smoke illusion — that magically conjures up puffs of vapour from your bare hands — has easily got you beat.
---