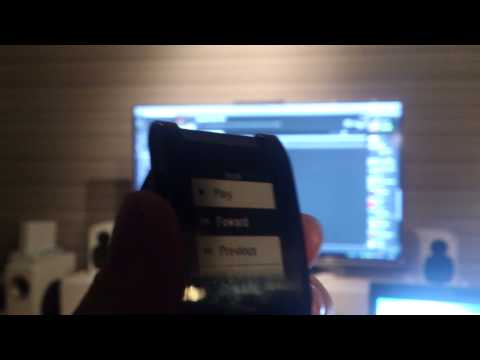 So-called smart watches are sadly just fancy smartphone remotes. What if you were able to use a smart watch to control your entire home? That's what this developer has built with Pebble WAND.
---
You might think that the humble light switch is so simple that it couldn't really evolve much further — but you'd be wrong. Because this wireless switch, designed to work with the new breed of wireless bulbs, can harvest all the energy it needs to function from a button press.
---
---
Don't you hate getting all bundled up under the covers, your pillows in the perfect scrunch position under your head, only to realise you didn't turn out the lamp on the opposite end of the room and there's no way you'll be able to sleep with that bright bulb shining in your eyes all night? I do. And I do this all the time.
---
More dispatches from At&T's eerily prescient vision of the future, all the way from the 90s. Here, the simple problem of needing an ingredient for a meal is solved with some cool retrofuturistic tech, replete with cheesy bleeps and boops.
---
As you may have heard, Gizmodo and the Museum of Science and Industry, Chicago have partnered to curate the technology for this year's 2011 Smart Home: Green + Wired. The yearly exhibit features guided tours of a modular, eco-friendly home built on the museum grounds and designed to highlight the bleeding-edge of domestic technology. And not only did Gizmodo distill it's essence into the Smart Home, MSI did an incredible job of making this a home you'll wish you lived in.
---
The "smart home" has been a part of technology folklore for nearly 30 years. Despite hundreds of companies offering a myriad of solutions to make your home completely automated and networked, all of them are too expensive to really become mainstream. But Nokia is hoping to change all that by making the central device, the central controller of your home something that you already carry around with you – your (Nokia) mobile phone.
---