Normally coffee gets you all hyped up, but this slow motion footage of an espresso shot being pulled is so relaxing I can hardly take my eyes off it.
---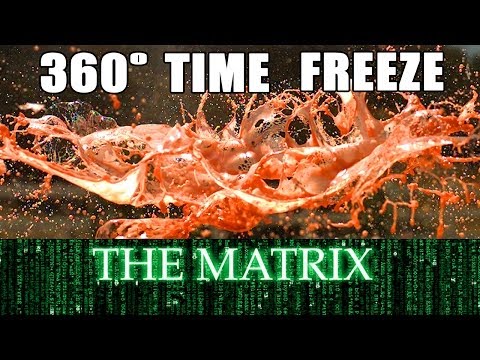 Back in May, our friend and ex-NASA JPL engineer Mark Rober, figured out a way to shoot "bullet time" videos on the cheap, with a ceiling fan, a pair of torches and a GoPro. Pretty damn creative, but the rig had its limitations. So Mark set out to find a way to create a similar setup, this time using a high-end Phantom camera. Thank goodness.
---
Is there a better way to ring in November than watching a controlled explosion? Sure there is, if said explosion was captured by a Phantom Flex high-speed camera at 2500 fps. The Slow Mo Guys are back and after playing around with a couple of grenades (please don't try that at home) they set their sites — or viewfinder — on their largest explosion yet.
---
Here we have 24 GoPros recording at high speed, strategically arranged around a fire-breathing daredevil. When the footage is slowed down and spliced together, you get a sweet bullet-time effect — without using a bunch of crazy professional cameras.
---
---
There are few better sentences than one that includes the words "giant", "bubbles", "exploding" and "slow motion". Well, there's one thing better: a video that fits that sentence.
---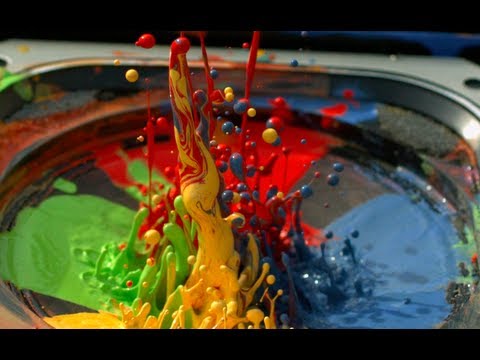 Music is an experience, they say. A great song can serve as a time machine to send you to a particular moment, a specific feeling, a certain memory. You might hear music but you can also see it, feel it and touch it. Touch it? Well, yeah, if you're filling a speaker with paint to make music dance in breathtaking slow motion.
---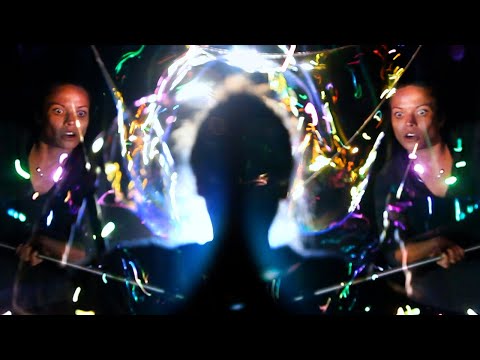 Though we can never be in awe of bubbles like we once were, we can still have fun with them. Lots of fun! And the easiest way to have more fun with bubbles is to go bigger and add in slow motion to capture the exploding bubbles.
---
The dancing orange wisps of fire looks like choreographed chaos when seen in slow motion. It dances, it burns, it shines and it's easy to get lost in it. But seeing burning fire is a lot different than actually holding it. The guys from Beyond Slow Motion used a nice little trick that never gets old to sprout fire from their bare hands. In slow motion.
---