Video: If you're not convinced that the ocean isn't just one giant sea monster, here is some evidence for your fantasy theory: this video of surfers surfing at 1000fps. Come on, the ocean totally looks like a monster here! More reasonable view: it's a really amazing surfing video captured gloriously in beautiful slow-motion.
---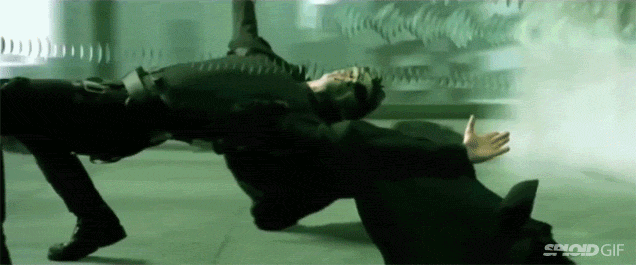 Video: Among other reasons like the guy always getting the girl and that explosions look cool and never seem to kill anyone, awesome slow motion shots are why movies are so much cooler than real life. CineFix shows us what it thinks the best 10 slow motion sequences of all time are in the list below.
---
When I first saw 300, it felt like I was using my eyes for the very first time. The stunning visuals made it feel epic. And though I may not feel the same about other Zack Snyder movies, I still enjoy watching them because if you use enough slow motion like he does, you can trick me into thinking something is epic.
---
George and Wesley Bryan turn the stodgy old game of golf into an extreme sport with their wacky trick shots. They're so well-timed and precisely coordinated, you'd probably lose track of that little white ball with your naked eye. Thank goodness for GoPro and slow-mo footage.
---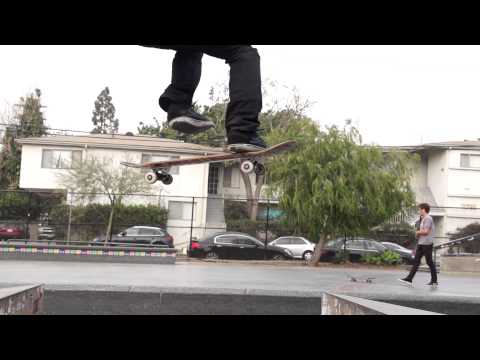 ---
If you've ever been stung by a jellyfish, you'll know how incredibly painful it is — but you might not know why. In fact, their tentacles are covered in explosive cells that are like miniature hypodermic syringes filled with venom — and in this video, you can see how they work in microscopic slow motion.
---
Video: Photographer Michael Sutton spent hours getting up close and personal with a hive of honey bees at Hillside Apiaries in New Hampshire. He got stung three times. But he also got this gorgeous slo-mo footage of honey bees in flight. I bet you'll never look at a bee the same way. There's something really engrossing about seeing a bee's flight slowed down so far, you can see it beating its wings. It all looks so improbable — it seems like there's too much body and not enough wing to sustain flight. Good thing nobody told the bees.
---