To celebrate turning a new calendar year, Evan Puschak, the Nerdwriter, put together this nifty look at how movies, TV shows and music videos used slow motion in 2014. It's interesting to see all these different types of films and shows use the same effect and question if they are even necessary.
---
Holy crap. I'm pretty sure the fence separating the tigers from the humans does absolutely nothing because these tigers can easily out jump it. Look at them gracefully fly in the air and snatch the meat like a wide receiver catching a touchdown pass. These beasts are basically basically comic book superhero versions of regular cats.
---
Video: If you're not convinced that the ocean isn't just one giant sea monster, here is some evidence for your fantasy theory: this video of surfers surfing at 1000fps. Come on, the ocean totally looks like a monster here! More reasonable view: it's a really amazing surfing video captured gloriously in beautiful slow-motion.
---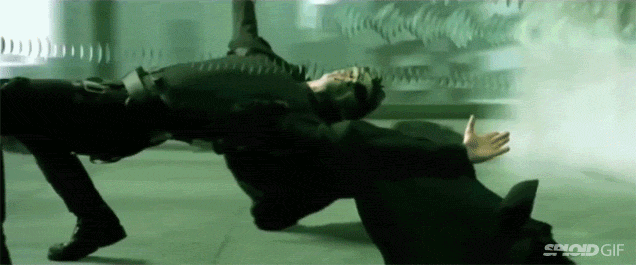 Video: Among other reasons like the guy always getting the girl and that explosions look cool and never seem to kill anyone, awesome slow motion shots are why movies are so much cooler than real life. CineFix shows us what it thinks the best 10 slow motion sequences of all time are in the list below.
---
When I first saw 300, it felt like I was using my eyes for the very first time. The stunning visuals made it feel epic. And though I may not feel the same about other Zack Snyder movies, I still enjoy watching them because if you use enough slow motion like he does, you can trick me into thinking something is epic.
---
George and Wesley Bryan turn the stodgy old game of golf into an extreme sport with their wacky trick shots. They're so well-timed and precisely coordinated, you'd probably lose track of that little white ball with your naked eye. Thank goodness for GoPro and slow-mo footage.
---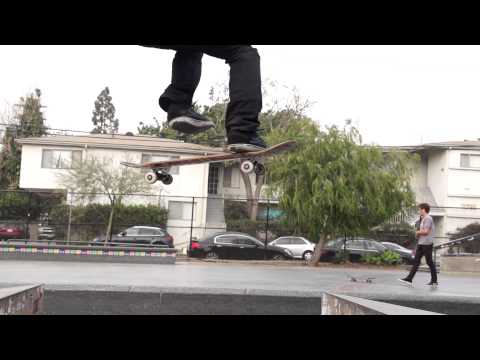 ---