Loading page
Video: Cardistry is cool, but some of its best flourishes are often hard to follow. The hand movements are so small and quick that your brain barely has time to process what happened before the next trick begins. So thevirts decided to take things easy in a new video.
---
Video: Many of you may remember this slow motion video from a little over a year ago. The American Chemical Society has now taken this footage — shot at an astounding 4000 frames per second — to explain what's actually happening at the molecular level when a match is struck.
---
Lasers? Fun. Slow motion? Beautiful. Shooting things with lasers and recording what happens in slow motion? That will be what happens in this beautiful video.
---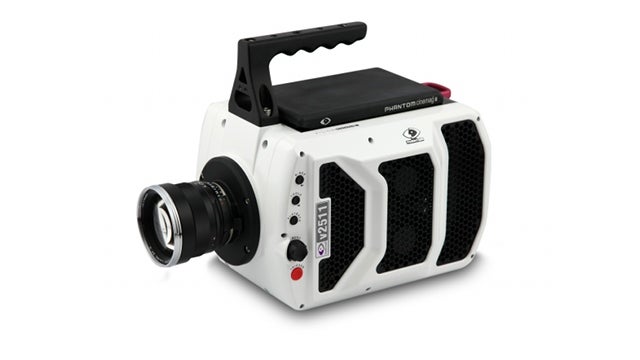 Super slow-motion footage turns even the mundane motion of a circular saw into a spectacle worth watching. Vision Research's Phantom cameras have long been the masters of the medium, with their absurdly high frame rate possibilities up to a million frames per second. And its monster camera just got even faster.
---
How do you make a puff adder — the snake that causes the most snakebite fatalities in the whole of Africa — even more more scary? Weirdly, by slowing down its attack in super slow-motion.
---
We already knew that hydrophobic surfaces are extremely fun — but they're even better in super slow motion. The Slow Mo guys recently paid GE a visit and shot some footage of their latest projects in their trademark super slow motion — including a hydrophobic coating GE is developing to keep wind turbines free of ice.
---
Normally coffee gets you all hyped up, but this slow motion footage of an espresso shot being pulled is so relaxing I can hardly take my eyes off it.
---
Loading page