Loading page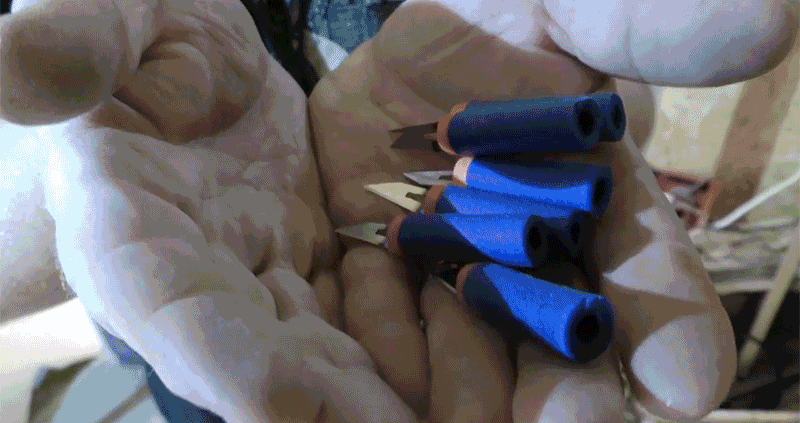 ---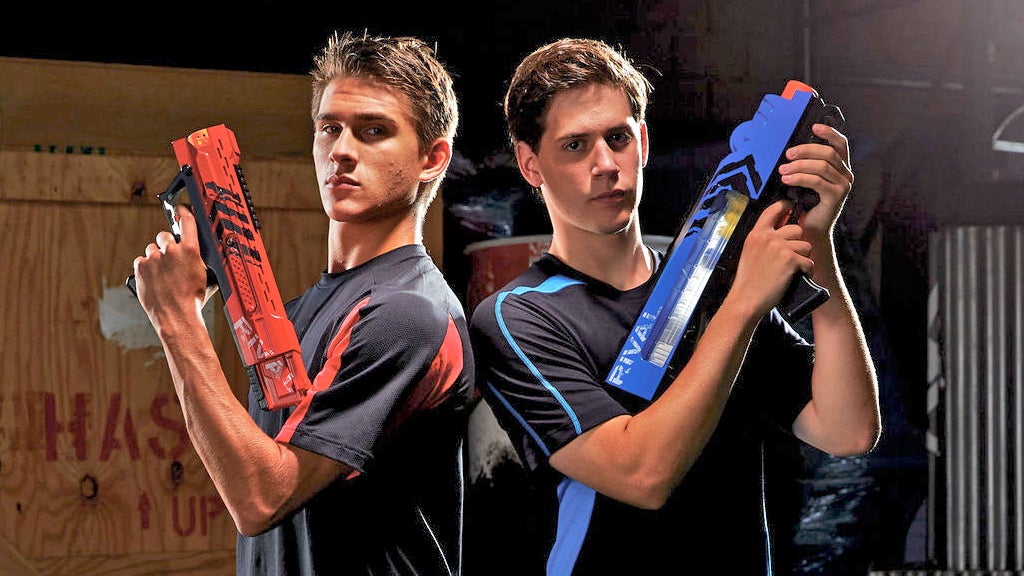 Strict safety regulations and litigious lawyers mean your kids' toy foam blasters don't have a lot of power behind them. And that's a good thing, unless you spend you days making insane slingshot creations and have decided that Nerf's Rebelle Bow Blaster needed an upgrade like Joerg Sprave did.
---
Although most commonly thought of as a toy for young troublemakers, the slingshot can also be a useful survival and hunting tool in the right hands. And the Pocket Shot, an unorthodox but compact and highly portable take on the slingshot, is easy to keep on hand whether you're heading out for some camping, or just out to cause trouble in your neighbourhood.
---
Joerg Sprave is our favourite kind of crazy, a YouTube star who builds lots and lots and lots (and lots) of insane slingshot creations. This time he's applied the art of rubberised weaponry to personal fitness machines.
---
Before the smartphone revolution left the company behind, Nokia was synonymous with mobile phones, particularly handsets that could seemingly survive anything. The Nokia 3310 is still considered to be one of the most indestructible of its breed. And who's better-qualified to prove that than the mad scientist of slingshots himself?
---
Being able to send a playing card whizzing across a room with a quick flick of the wrist is a neat party trick, but Joerg Sprave has always been more interested in slicing open targets than impressing party guests. So he used his mastery of the slingshot to design and build a weapon that uses regular old playing cards as ammunition.
---
It might be a common fear, but being afraid of needles is completely understandable. Who in their right mind likes being jabbed with a long, thin metal tube? No one. And while Joerg Sprave's heart might be in the right place with his latest creation, it's hard not to be even more terrified of just the concept of a syringe slingshot, let alone seeing it in action.
---
Leave it to Joerg Sprave, the internet's favourite slingshot-building madman, to finally come up with a guaranteed way to make all Americans love soccer. Instead of the players being limited to only using their feet, they should all be allowed to carry this soccer-ball-firing slingshot that can easily propel a ball the length of the field.
---
When you're tasked with invading a fortified castle, the easiest way to defeat your foes is to burn their home from the inside out. And while we've lost some of the medieval skills mastered by our ancestors, it turns out that creating your own self-igniting fire arrows isn't that difficult thanks to modern technology.
---
Everyone's favourite vaguely Eastern European slingshot enthusiast is back again to endanger both himself and the people he loves. Except this time, Joerg is flinging ice — because winter is coming.
---
Loading page