Loading page
Video: Poor snake. This slithery Stimson's Python somehow managed to shed its skin completely within itself. The tail, oddly enough, finished shedding inside the mouth of the snake, forming a perfect circle that unfortunately trapped the snake inside of its old skin. According to the Alice Springs Reptile Centre, the non-venomous snake was just going around and around inside its own skin for over three hours before it was able to find a way out.
---
This is a little bit gross but if you were ever curious as to how a taser works, just watch it shoot out in super slow motion. The electrical cartridge jumps out of the gun in an explosion of confetti (the confetti has a unique serial number), breaking down the door and then swimming through the air to latch onto the skin of the target. The rippling effect once the taser makes contact is pretty gnarly and totally scary, since it never lets go.
---
Video: Your body is constantly throwing off dead skin cells — a million every day. So how come tattoos don't fall off with them? It turns out, your body's immune system tries to get rid of the ink under your skin, but in the process, it makes those marks permanent, as this video from TED-Ed explains. Funny how that works — your body tries to get rid of something, but only succeeds in making it hang around for the rest of your life. Joke's on you, dermis!
---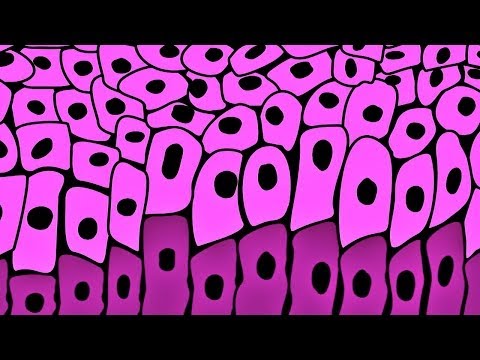 As Minute Earth rightly points out, we could avoid a lot of flesh wounds by having thicker armoured skin like a pangolin. But the energy needed to generate and maintain that armour wasn't evolutionarily worth it for us to expend because we put so much fuel into our enormous brains. We can think of ways to escape danger or make intelligent plans to avoid dangerous situations in the first place. And we do have scales, they're just not visible to the naked eye, but they protect us from tons of microbes. A lot is going on with our skin as the layers form, live out their life rising to the surface and then die. Watch this video and then go exfoliate.
---
Thought good old Commander Hadfield already taught you everything there is to know about space livin'? Shame on you — there's always more to learn. Like about how your skin moults and floats off your body in giant flakes and calluses, for instance.
---
Loading page