Some purists will definitely argue with this, but skiing (or snowboarding) isn't really complete without music. Not to mention the necessity of making and receiving phone calls with your comrades. Thus, most of us spend each lift ride fumbling with gloves, wires and buttons in sub-freezing temperatures. No longer.
---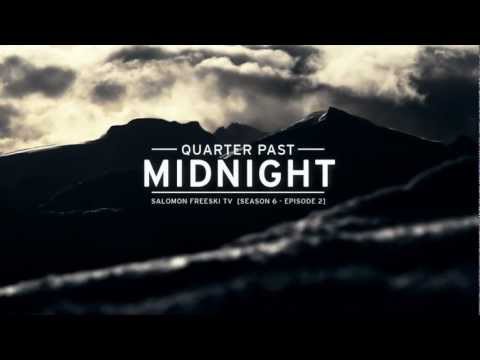 Inspired by night surfers wearing LEDs, Switchback Entertainment made this video for Salomon Freeski TV showing skiers wearing their own light suits. Strapped with EL-wire on their bodies, the skiers slalom down the powder covered mountain like it's The Grid. Awesome.
---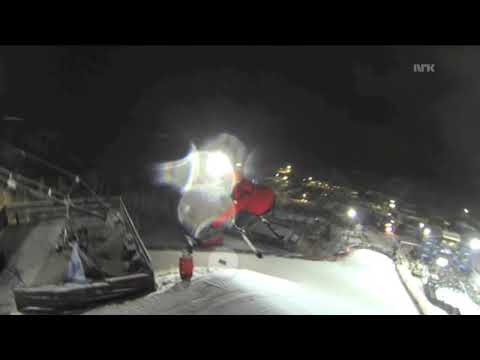 We've all broken our share of phones, and generally the only day-to-day danger they face is a three or four foot fall, or maybe the odd puddle of water. Norwegian X-Games competitor PK Hunder's phone had a bit more to deal with when he lost it in mid-air, half-way through a 720 during practice yesterday.
---
At over 22,000 square metres Ski Dubai is currently the largest indoor skiing facility in the world. But a Danish architectural firm believes that record should belong to Denmark, and so has designed and proposed an indoor ski facility for the city of Randers that will safely snatch the title of world's biggest from Dubai.
---
These new Zai Laisa skis are so beautiful, I want to ditch everything and hit the slopes right now. Except it's the wrong time year. But even as a snowboarder, I'm lusting after this pair.
---
The small and thin front wheels on a wheelchair or stroller might roll easy on hard surfaces, but on snow and ice they sink right in like a hot knife through butter. So a Swedish inventor has created a simple ski accessory that lets smaller wheels easily slide over frozen conditions.
---