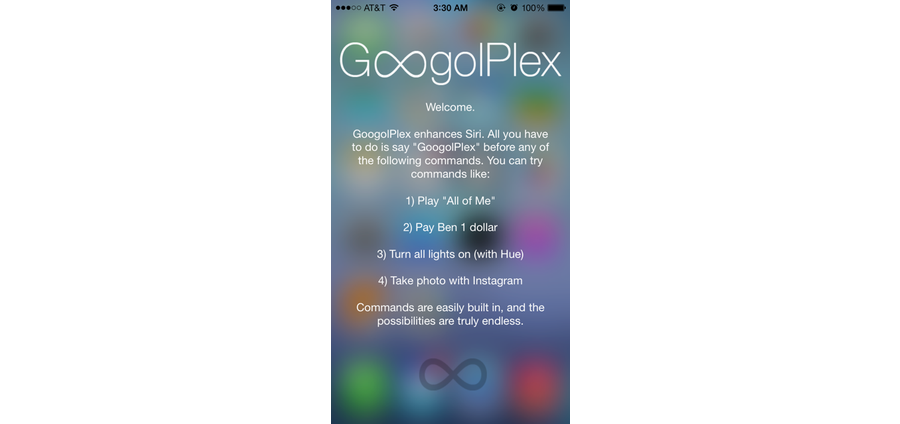 Voice control is a super convenient way to control stuff with your phone, at least when your AI isn't just shouting error messages at other computers. Googolplex makes it even better by unlocking Siri to let her control your stereo, your thermostat; honestly, just about anything.
---
Cortana is the newest member of the virtual assistant family, so we thought we'd get the whole crew together for a chat. Turns out getting a sit-down between Siri and Google Now is not only funny but also a great glimpse at how the world will work after the machines finally take over.
---
Windows Phone 8.1 is here, and with it comes not only a notification centre(!) but a brand new Halo-flavoured voice assistant. But how does Cortana shape up against her competitors, who have a year or two of experience on her? Surprisingly well.
---
It's all well and good being able to call upon your own pocketable Siri butler, but I don't remember Bruce Wayne's buddy Alfred relying on a Wi-Fi or mobile data connection before he could stitch up his crime-fighting boss. Apple's aware of the limitations that a mandatory web connection brings to Siri functionality, and it seems to be looking to rectify it with a new purchase.
---
Microsoft hosted its BUILD conference overnight, where we saw updates to Windows 8.1 that will make it more usable, as well as the debut of Cortana: Microsoft's virtual voice assistant. Don't get too excited though, Australia. You'll be waiting at least until next year to get your hands on Microsoft's "Siri-killer".
---
---
---