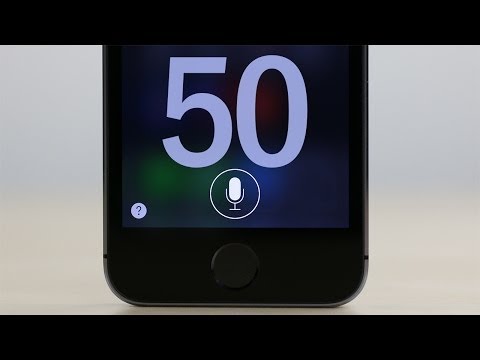 Not sure which virtual assistant/life-partner to entrust with your personal well-being? PhoneBuff newest videos should make that choice at a least a little easier, showing you 50 different commands using both Apple's Siri (above) and Google's Google Now (below).
---
And here we thought we'd done every gimmick we could with Apple's Siri personal assistant. Not so. This time, Siri is answering questions posed by movie characters for no reason whatsoever.
---
---
Looks like Siri might be getting an upgrade after Apple bought Cue, an app that makes personalised agendas based on scanning emails. TechCrunch's sources say that the purchase price was somewhere between $US40 and $US60 million, and that Apple plans to keep the company running.
---
Microsoft is next in line to build a mobile personal assistant, one that's more than more than a robotic voice that obeys spoken commands. The feature will tie together all Microsoft products. So it's probably appropriate that it'll be named Cortana after the artificially intelligent character in Halo.
---
So though the premise of a man falling in love with the voice of his phone's operating system is a little ridiculous, Spike Jonze's movie Her actually looks wonderful and maybe even believable. But duh! Who wouldn't fall in love with Scarlett Johansson's voice?
---
iOS 7 is finally on the cards for both iPhones and iPads, but all the iWatch mockups we've seen from talented designers have been trapped in the iOS 6 way of thinking. Gross textures abound. Until now. This ultra-fashionable iWatch concept runs iOS 7 and represents a the beautiful fiction we all hope to wear on our wrists one day.
---