We've all seen what happens when someone can't cross the street in the allotted signal time — the pedestrian gets frustrated and drivers get mad. A program in Singapore lets seniors swipe a card at an intersection so the signal will give them extra time to cross. It's a smart solution to a problem that's increasingly going to be troubling our ageing cities.
---
Being a huge fan of pools I can't believe I missed this 50m long swimmable bridge between two condo towers in Singapore. Living at the 574-apartment, 38-storey-tall Sky Habitat would be my idea of hell, but I'd love to have a friend there to enjoy that roof and swim through that bridge.
---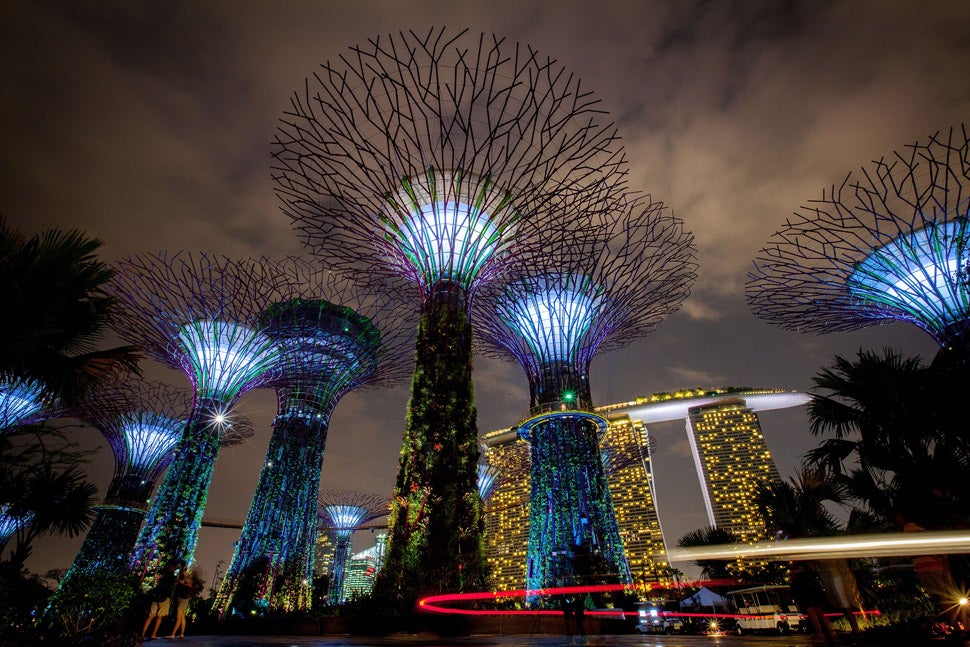 ---
Pininfarina: you may know it as the high-end Italian firm that designs fast, expensive cars like Ferraris and Lamborghinis. Now, for the first time, its designers are branching out into residential design with a condominium in Singapore. And it looks like the cars they design.
---
---
---
Remember the haunted-hayride depths of Daoist Hell? Well, that was a cakewalk compared to Singapore's Haw Par Villa. At this unique bemusement park, you can tour the annals of Chinese mythology, such as the 10 Courts of Chinese Hell.
---