Loading page
Video: I've always wondered exactly who is buying Train Simulator 2015, because driving around virtual heavy machinery without causing accidents isn't really my idea of a good afternoon. But if that software is running in a fully immersive high-tech simulator, I start to understand the appeal.
---
If you ask someone what their favourite toy was growing up they will probably say something like Lego. But deep down it was really the illegal fireworks their friend's cousin's uncle got from his neighbour. Nothing can quite match the thrill of something going boom, and now amateur pyrotechnics enthusiasts can safely scratch that itch with software that lets you simulate a full-on fireworks extravaganza.
---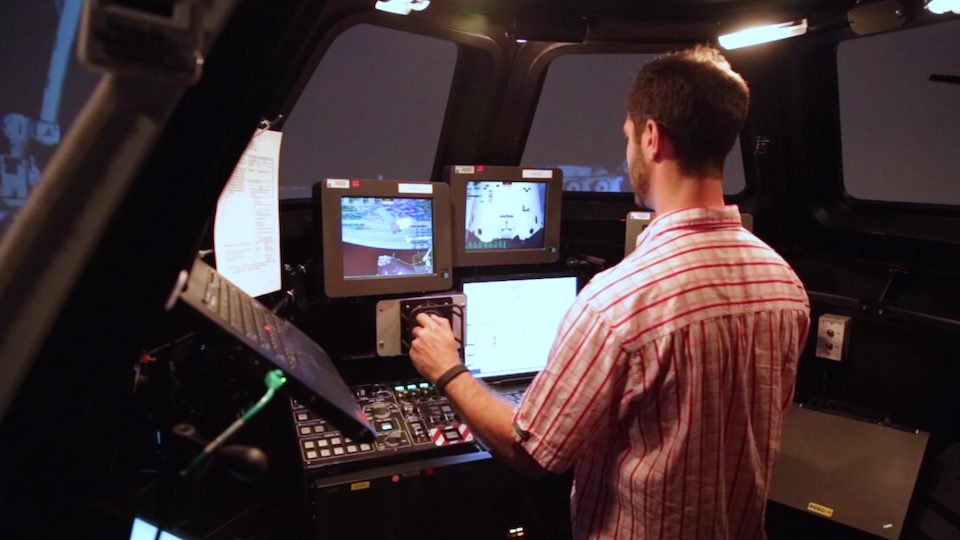 Deep in the belly of the Johnson Space Center in Houston, Texas, lie "The Domes". Step into one of them and suddenly you're standing on the surface of Mars, or you're flying high above the Earth, looking out from the International Space Station. This is the Systems Engineering Simulator, where we learnt to fly, drive and design better space vehicles.
---
If you had any hope you'd actually be productive this Tuesday, you'll want to avoid George Corney's magical browser-based particle fluid simulator at all costs. If you thought hard drugs or Nutella was addictive, just one click in the middle of this simulator's sea of particles and bam! — your work day is over.
---
Forget coffee. If you're still in dire need of a little morning boost, we guarantee that nothing will be quite as effective as the adrenaline rush you'll get from swimming for your life in this online drowning simulator. This is not for the faint of heart.
---
---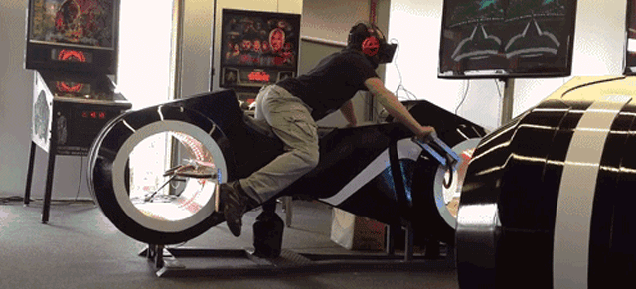 The Oculus Rift hasn't even made it out of beta testing and it's already changing the world for the better — at least for one dedicated developer. He's integrated one into an incredible, full-scale Tron: Legacy light cycle replica. Strap on a headset and hop aboard, we're going racing.
---
Performing a midair fuel transfer between aircraft is among the most technically challenging maneuvers in aviation, especially when flying a prop-driven, WWII-era C-97 Stratotanker. That's why neophyte pilots spent hours at the controls of this life-size simulator before they ever set foot in the real thing.
---
Loading page