Are you tired of waiting for Nike to design the perfect sneakers for your tastes? Thanks to a new flexible filament from Recreus that can be used in standard 3D printers without clogging the nozzle, you can finally design and print your own kicks in a wide variety of colours. The only limiting factors are your imagination and sense of taste.
---
Wearable technology is a pretty busy buzzword these days, but some of the coolest inventions take the idea well beyond some gadget that lets you read email on your wrist. Wearable technology can actually be life-changing for some people. Consider, for instance, what these shoes can do for the blind.
---
The use of 3D printers has allowed Nike's designers to prototype and test new footwear designs with a remarkably quick turnaround. And the latest shoe born from that new process is the Vapor HyperAgility cleat featuring re-engineered studs that Nike claims will give football players the necessary grip to explode off the line, but also stop and turn on a dime to evade an opponent.
---
If there was one disappointment about Nike's awesome Back to the Future II Air Mag, it's that the shoes didn't have Marty's power laces (and that they only made 1500 and neither you nor I own a pair). But Nike designer Tinker Hatfield says that's about to change — power laces are coming in 2015. The future is here!
---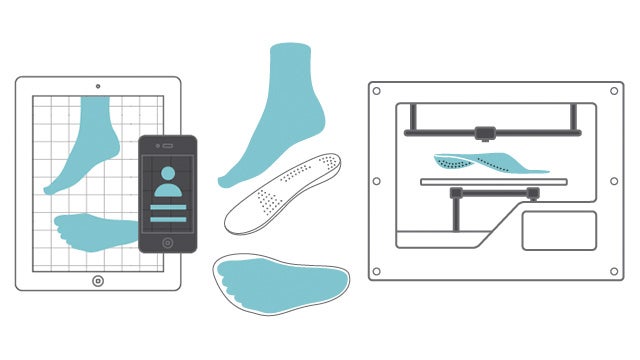 Everyone's feet are different. But when you buy a pair of shoes they come with insoles that are designed to (mostly) fit everyone. Don't your feet deserve better given the impacts they absorb for you all day long? A company called Sols has created a better way with a process where they can design and 3D print a custom fitted orthotic using just a video of your feet.
---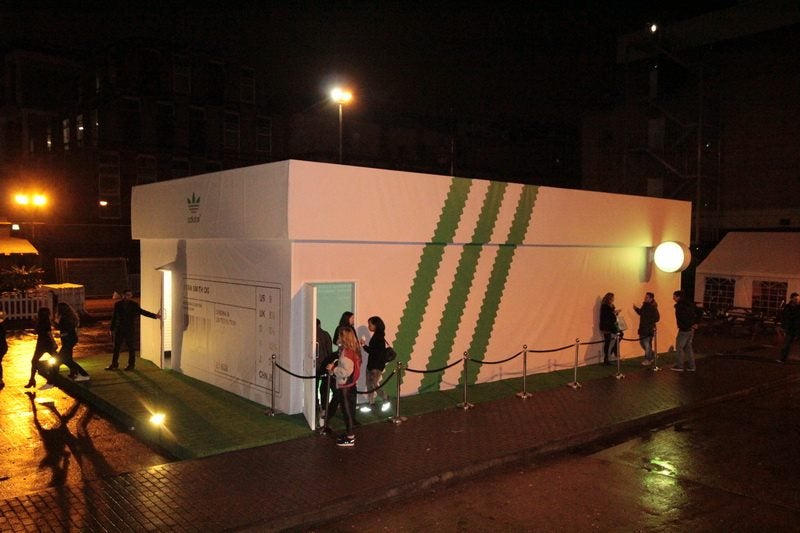 ---
Almost a full year ago, Nike introduced its first shoe ever built with the help of 3D printing technology. The thing was, that cleat, the Vapor Laser Talon (seen below), was built for an absurdly specific purpose and market — just the 40 yard dash, just for NFL players. Now, though, Nike is bringing what it's learned from the VLT to the consumer market — innovations that, without 3D printing, we might not have seen for years to come.
---
These days, a set of Velcro straps across the top of your kicks just isn't enough to impress your sneaker freak friends. To guarantee you're the envy of everyone on your block, forget about dropping hundreds on the latest pair of Nikes — instead, strap a pair of these Light Kicks LED strips to your feet.
---
London-based designer and researcher Shamees Aden has a vision for the future of footwear. It's a future where shoes are 3D printed out of synthetic biological material that responds to your every step and can regenerate overnight. She's even made a prototype.
---