---
The trend of sharks-where-they-don't-belong movies is getting ridiculous now. As if Sharknado wasn't bad enough, now there's Avalanche Sharks: the tale of a mountain haunted by mystical super-sharks that attack people from underneath the snow. The first trailer is out, and it's laughably-bad.
---
---
As lasers go, this pointer won't do much damage outside of maybe burning a few retinas if pointed in the wrong direction. However, if you're a supervillain presenting your plans for world domination to a panel of evil venture capitalists (redundant, we know) this shark with a frickin' laser pointer is the only way to go.
---
Maybe scary things just go together? Why else would this shark and knife look so right? Created by the design studio Propaganda, this sharpener is aptly named "Jaws" and has a no-slip bottom for stability. It may not be super heavy duty, but if you just have a few kitchen knives it's a good option for giving them a refresh every few months.
---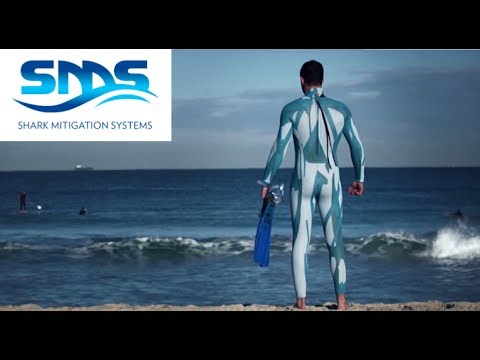 Other than getting sand in places it shouldn't be, the worst thing about surfing is getting eaten by sharks. Thankfully, Australian scientists at the University of Western Australia and the folks at Shark Attack Mitigation Systems (SAMS) have invented something that will save you from the jaws of a hungry sea beast in the form of a shark-proof wetsuit.
---
What do you get when you cross director Kimble Rendall (second-unit director on the Matrix sequels and I, Robot) with the genre that gave us Snakes On A Plane and Piranha 3D? A Queensland supermarket flooded by a tsunami and infested by a bloody big shark, that's what. The flick hits cinemas this Thursday and looks crazy over-the-top. To that end, it's also in 3D. This one will be great to catch with a bunch of friends, and as supporters of the local film industry, Giz has five double passes to give away. And the winners are…
---
If you're squeamish about expensive camera gear getting destroyed, or large underwater creatures with rows of razor sharp teeth, you'll definitely want to skip this clip. It's kind of a PSA about the dangers of swimming with sharks, except that it probably doesn't end how you'd except.
---