Thermal cameras were once expensive and bulky hunks of equipment that very few people could get their hands on. No longer. With FLIR's new iPhone case thermal imaging cameras are now both affordable and incredibly discreet, which means that evil-doers can use it to see the thermal signature your fingers leave on a keypad and steal your ATM PIN. Here's a very simple way to thwart that.
---
The constant drive for miniaturisation doesn't just apply to consumer electronics: the crooks are at it too. And when it comes to card skimmers, this tiny thing is pretty much impossible to spot.
---
---
Here's yet another way that bad guys can use your smartphone to do nasty things. A Copenhagen-based developer has just discovered a simple way to automatically make your phone dial expensive numbers.
---
In much the same way that the best heart surgeons have never studied medicine and Supreme Court judges have never really read the law, Michael Daniel, the White House's cybersecurity co-ordinator thinks that "being too down in the weeds at the technical level could actually be a little bit of a distraction" in his position.
---
It makes sense in a backwards sort of way. Last year's NSA revelations scared people into seeking more privacy online, and so they turned to Tor, the anonymous web browser. Then, we learned that the NSA is actually targeting people that use Tor, sending users running in the opposite direction. Understandably, this has Tor worried.
---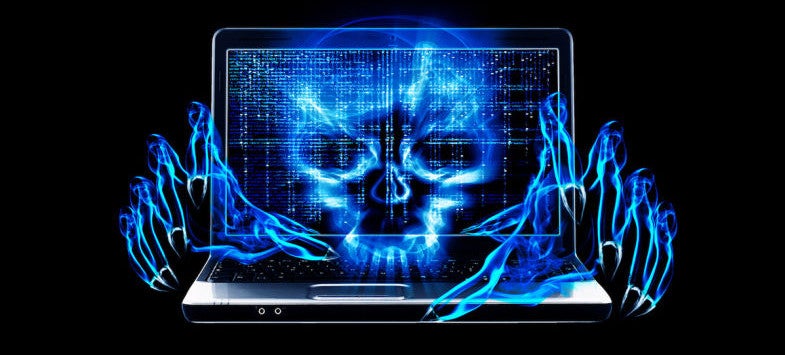 A team of researchers from Ruhr University in Bochum, Germany, has created a new kind of cyber attack where malicious code is able to be sent in parallel with a legitimate software download without modifying any code. The new attack binds the malware to free and open source software, because there are fewer code signing and integrity checks in place for such downloads.
---
The TSA's full-body scanners never seemed like a very good idea. They're a great way to unwittingly show your naked body to government officials, for one. They're also insanely easy to trick. We've suspected as much for some time now, but a team of university researchers just confirmed some scary security flaws.
---
The idea that our traffic data systems are vulnerable is not a new one. In fact, improving cyber security on our nation's infrastructure is a huge priority right now. But a new study from the University of Michigan on the vulnerabilities of traffic lights is shocking proof that we need to make some major changes, and we need to make them now.
---