---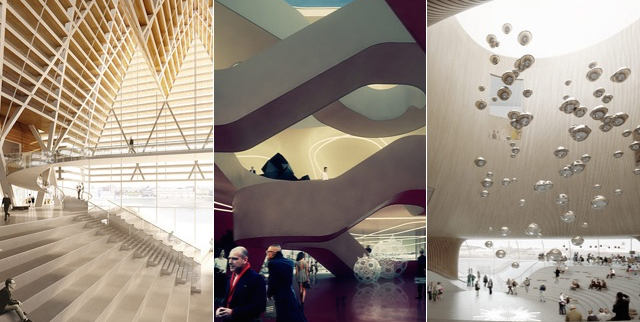 The Guggenheim in New York is as famous for its distinctive Frank Lloyd Wright eggshell as it is for its art. Design is a selling point for museums — which may explain why the Guggenheim opened up its search for an architect to design its new Helsinki outpost to the public. The competition ended up being the most popular design contest ever, with almost 2000 entrants.
---
I'm not going to lie, I don't really need to know how to cut and make a quill pen from a goose feather. No one does anymore. But! I was completely fascinated by the process of it. It's funny how he uses both vintage tools (an 1800s era quill cutting knife) with modern technology (a NYC metro card!).
---
There are many ways to learn about photography, not least of which are the vast depths of the internet, replete with tutorials and how-to videos. But getting past mere technical proficiency and learning valuable lessons about the art form isn't as easy as a Google search. Luckily, there are those old things called books. The following are five of them whose insights can actually teach you how to be a better photographer, not just know what all the buttons do.
--- Video: Love. At the beginning is all adventure and excitement. And then, when the years pass, it becomes monotonous and predictable. That happens to everyone, even to Miss Danger and Mr Chaos, the adventurous protagonists of this crazy love story by Michael Lukk Litwak.
---
Foodbeast found a new KFC Double Down burger that is even more insane than the original: the Zinger Double Down King at KFCs in Korea. Instead of just sandwiching bacon and cheese with two fried chicken filets, this Double Down uses the same fried chicken for buns but adds a sauced up burger patty in between too.
---