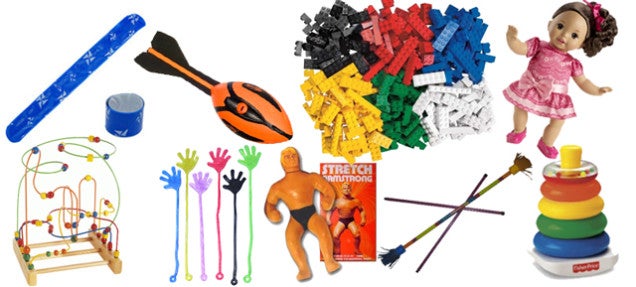 I don't know you. I don't know where you're from or what you look like or how old you are. You might be a judge or a cook or a priest or a clown. I don't know. But what I'm pretty sure about is that at one point or another, you've been involved with most of the toys below. It's just one of those things that we all have in common.
---
Every year, Nikon's Small World in Motion Competition rounds up the best microscopic videos from scientists across the world. The winners of the 2013 competition have just been announced, and the results are strange yet beautiful.
---
The appointment of Phil Spencer as Head of Xbox has serious(ly good) implications for Microsoft's gaming side. But when put together with other recent news and quotes, it becomes clear that Microsoft doesn't see gaming as an Xbox-only activity anymore, and will be treating it as more of an afterthought in their next operating system.
---
---
Forget coffee. If you're still in dire need of a little morning boost, we guarantee that nothing will be quite as effective as the adrenaline rush you'll get from swimming for your life in this online drowning simulator. This is not for the faint of heart.
---
Lytro wants to bring photography into the future by creating cameras that do the seemingly impossible — allowing anyone viewing the image to choose which part is in focus. It's called light-field technology, and it might already be completely obsolete.
---
There's a brewing battle between taxi companies and Uber, the latter of which is gaining more and more popularity each day — and NSW Transport Minister and Deputy Leader Gladys Berejiklian has drawn a line in the sand. Though the line seems to have more to do with what Uber calls itself than what it does.
---
Earlier this year, Nathan Yau visualised some of the world's most popular running routes, but with a fairly limited data set. But the information logged to Strava provides a wildly detailed map of people's workouts across the entire planet — and now you can explore it to your heart's content.
---