Pizza Hut stopped tasting good a long time ago. The company's recent parody of selfie sticks, however, is spot on. According to the video's earnest narrator, our selfies face an existential threat. What, you ask, could endanger the sacred selfie? None other than the absurd stick invented to turn every life experience into a desperately angled plea for social media likes.
---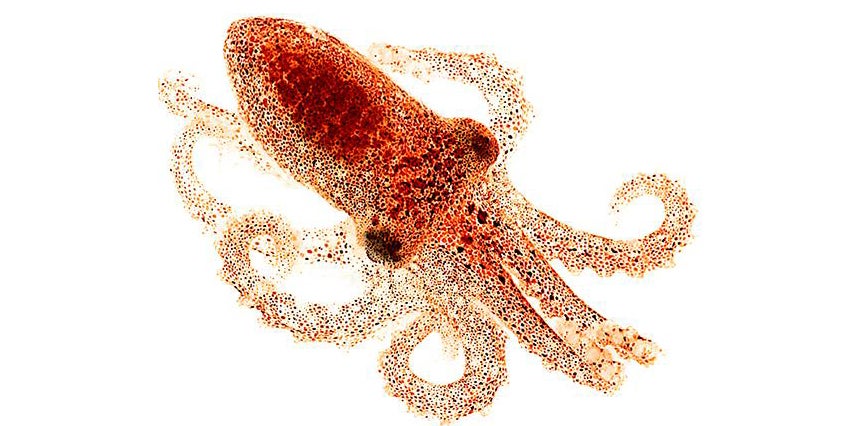 We already knew cephalopods are amazing creatures — how many of us can go from coloured to invisible in a blink? Hell, octopuses can even operate cameras. Still, sensing light with one's skin is a pretty impressive trick, even for the rock stars of the invertebrate world.
---
It takes a disaster to shock us out of complacency. In January 1969, an oil well blew up off the coast of Santa Barbara, spilling an estimated 11.3 megalitres of black goo into the ocean — then the largest oil spill in US waters ever. As images of dead birds and blackened beaches flooded the media, the modern environmental movement was born.
---
Maybe you grew so fast it left stretch marks on your legs. Or your voice started cracking every time you got on the phone. Or you hated needing to wear a bra. Growing up means going through puberty. It's an integral part of becoming an adult. But we still don't know how our bodies start the process.
---
Video: It's a box. Like, really. It's just a box. But there's just something about seeing things get put together with a person's hands that I will always enjoy watching. Even if it's something as plain and simple as a box. There are so many steps into making these boxes that they should be considered more than a box, even though it's just a box.
---
---
London's recent Hatton Garden heist was a burglary that to all intents and purposes appeared to be taken from a work of fiction. A daring raid that involved climbing down lift shafts, drilling through a reinforced concrete wall, gaining entry to a secure vault and breaking numerous secure metal safe boxes before making away with valuables, right under the noses of security and police.
---
Apple's iOS updates have a reputation for degrading the performance of slower devices. On one hand, it makes sense — more features require extra grunt. On the other, given the strict range of phones and tablets the company has, surely it can take a bit of time to tune its updates for specific hardware? Well, iOS 9 could signal a shift in Apple's attitude towards optimising the platform for the likes of the iPhone 4S.
---