---
In a bid to be more transparent, the Seattle Police Department is posting footage from the body cameras and dashboard cameras of on-duty cops on YouTube. But the footage has been carefully censored to blur out faces and remove any sound.
---
Remember the photo of a "drunk" gorilla that went viral a couple of weeks back? The one that punched a photographer and gave the internet an opportunity to make endless jokes about the gorilla uprising? Turns out, the gorilla wasn't actually drunk. At least if you believe "scientists" who "know stuff" about "biology".
---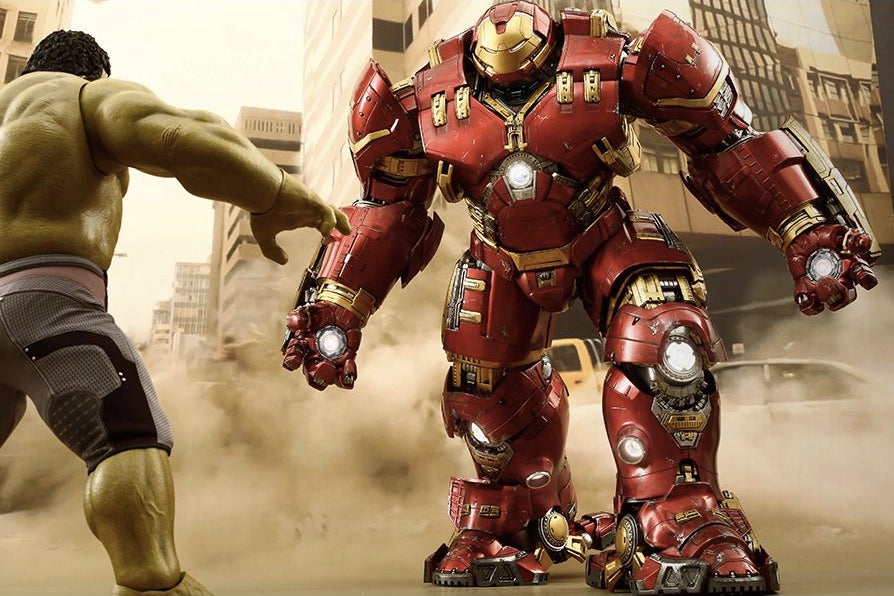 Hot Toys is well known for its line of unbelievably-detailed action figures that are often hard to distinguish from the actual characters seen on-screen. And now we finally have the first official shots of its upcoming 21-inch tall Iron Man Hulkbuster figure from Avengers: Age of Ultron. If anyone needed further proof that Hot Toys' artists and sculptors were masters at what they do, here's exhibit-A.
---
Video: Japanese creative group Ugoita spices up traditional origami crane figures by adding electromagnets to their feet. The paper cranes stand on a board where the electric currents are applied to make them move and dance like the most awesome boy band I've ever seen.
---
This brand new image from the OSIRIS scientific imaging camera of European Space Agency's Rosetta spacecraft reveals two fascinating things. First, we have an incredibly detailed view of the surface of Comet 67P. Second, look at that fuzzy, dark patch at the bottom of the photo — it's the shadow of the spacecraft itself!
---
With Luke covering Mobile World Congress 2015 I have spent the last few days holding the reins at Gizmodo HQ as guest Editor. In lieu of an actual introduction, here is a farewell instead, at least until next time.
---
It wasn't until Star Wars stormed through theatres in 1977 that blockbuster movies came with toys and collectibles in tow. And since Jaws was released two years earlier, there has never really been a decent amount of shark-themed collectibles available for the film. At least until Shark City Ozark created this wonderfully detailed 1:6-scale Bruce bust. Peer deep into its jaws and you can almost see Quint down there.
---