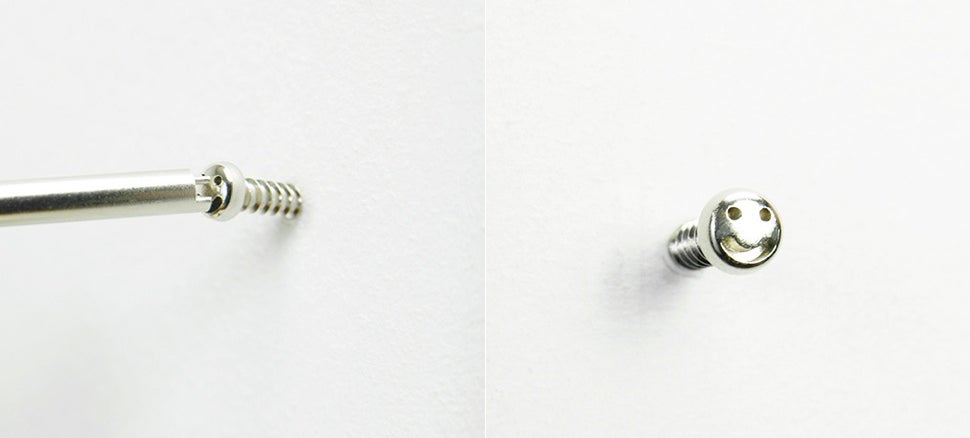 ---
What is art? Well — it's subjective, that's for sure, and context can have a heck of an impact on how we think about what we see. Marcelo Pena Costa decided to have a bit of unauthorised fun following the ArtRio fair earlier this year: once the show had closed down and shipped out, the Brazilian creative director snuck in and nabbed some of the forgotten screws used to hold up works that themselves were worth a fortune.
---
Amateur homebuilders take note! This handy chart will have you asking for bits, bolts and screws with confidence. Of course, what you do with them after that is where things might get a bit hairy. [Bolt Depot via Boing Boing]
---
Earlier, there was worry that Apple's freaky "pentalobe security screws" would prevent us from opening up our iPhones. Turns out that we're only $US2.35 (plus shipping!) away from tampering with our gadgets again, thanks to a wholesaler.
---
---
If you were geeked on the white iPhone 4, but disappointed to see that they wouldn't be shipping until late July, you could always just build your own. Engadget put together a white iPhone 4 with third-party parts and it looks, well, great. Though it's missing an earpiece grill, lens cover, LED diffusor, and a white Home button, it's a pretty neat mod for users who just can't wait for the white version. There's a Michael Jackson joke here but yeah, we're not going there. [Engadget]
---