By now we've probably all seen the occasional passenger zipping through an airport on one of those convertible carry-on suitcases that transforms into a scooter. But propelling a scooter while you've got a boarding pass in one hand and a slice of pizza in the other is a tricky balancing act, so finally someone has upgraded the suitcase scooter with an electric motor so it's now self-propelled.
---
---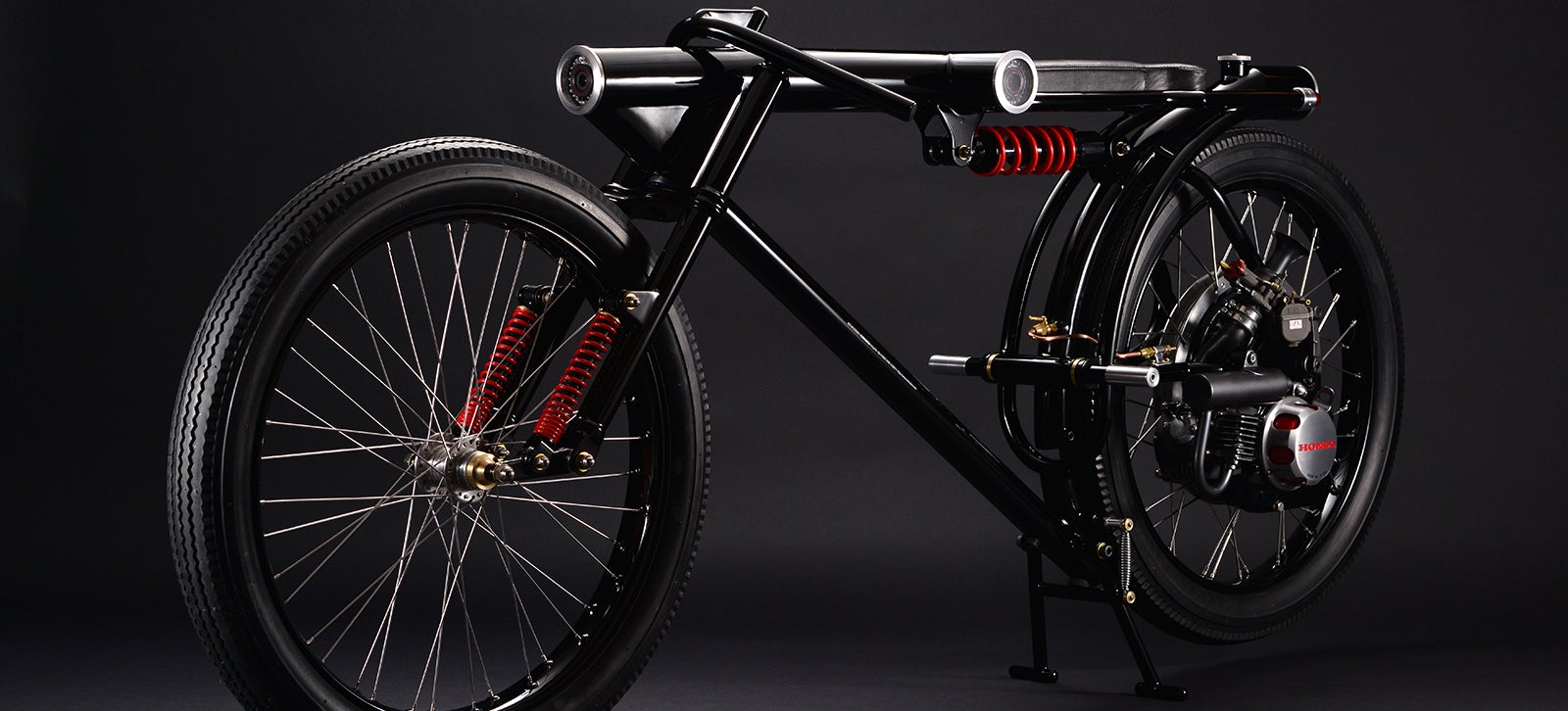 This gorgeous custom motorbike began its life as an utterly mundane Honda P25, a fuel-efficient 1960s scooter. But motorcycle artisan Chicara Nagata turned it into a sweeping sculpture with a social-commentary twist: the tiny bike carries four infrared security cameras in its frame, built at the behest of a Japanese security company.
---
Never been much into scooters, though I blame a close encounter with the pavement on my very first attempt to ride a skateboard for that. No matter, us "feet-walkers" can still appreciate good industrial design. Take IlIum Corporation's "E'lution" scooters, which it's trying to push into full production via a Kickstarter campaign.
---
If I started telling you about a new all-wheel-drive, turbo diesel-powered off-roader, you'd probably think I was talking about a 4×4 truck or SUV, right? Wrong. Check out the RNT, a concept from Indian motorcycle company Hero that could be the only back-country survival tool a motorcycle adventurer would ever need.
---
If the only thing stopping you from riding around town on a Segway is, well, looking like someone riding around town on a Segway, this enhanced version might make you a little less hesitant about being seen in public on one. And it's all thanks to a handful of Vespa scooters that had to sacrifice their lives for this creation.
---