Loading page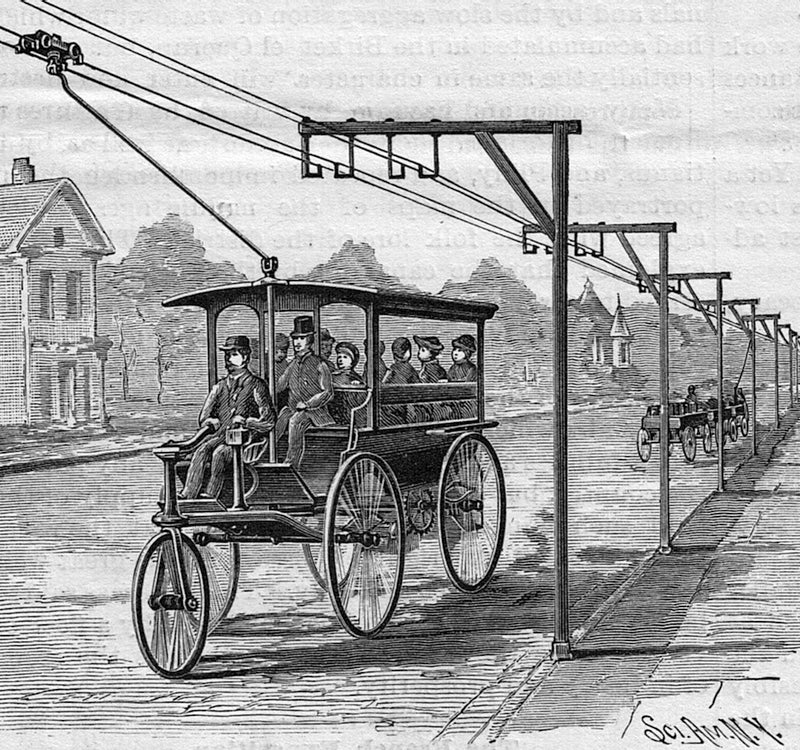 This "electric carriage" which appeared in the 27 July 1889 issue of Scientific American was way ahead of its time. How ahead of its time was it? South Dakota wasn't even a state yet. The article that went along with it noted that the patent for this ingenious contraption was granted to one Mr Harvey D. Dibble of Rapid City, Dakota Territory.
---
There are a lot of factors that go into choosing a baby name. My parents, for instance, did enjoy the work of Carly Simon before choosing mine, and I have a relatively normal name. It could be a fandom thing, such as with the babies named Anakin or the children named after Game of Thrones characters.
---
In 1894 the Wright Brothers' first flight was still nearly a decade away. But people were obsessed with figuring out how to use powered flight for any number of applications. The May 5, 1894 issue of Scientific American featured one such idea — an aero-train that could zip across the country at 241km per hour.
---
Recently, we did an experiment: We took an outdated issue of a respected popular science magazine, Scientific American, and researched exactly what happened to the highly-touted breakthroughs of the era that would supposedly change everything. What we discovered is just how terrible we are at predicting the long arc of scientific discovery.
---
In the 1950s, Americans were obsessed with push-button convenience. The future promised push-button meals, push-button cleaning, and even push-button schools. But this 1955 ad for ball bearings imagined something even weirder for the world of tomorrow: the push-button lumberjack. Amazingly, it was a vision that was delivered on.
---
Loading page