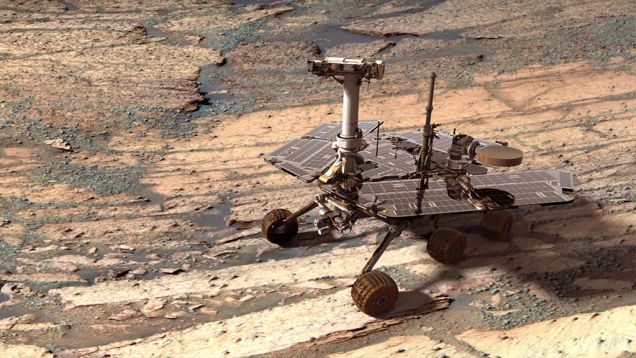 NASA's Opportunity rover is still trundling across the surface of Mars, more than 11 years after its 90-day mission began. But its software is getting bogged down, so NASA's doing a full system backup, memory wipe and reboot. It's just like your routine computer clean-up, just from the next planet over.
---
---
Every time I see a new image of the Churyumov-Gerasimenko comet, I just get lost searching through all the detail, marveling at the variation of textures, and mostly watching in awe thinking about the chain of events that took the spaceship Rosetta to where it is today, 804.6 million kilometres from Earth.
---
Land mines are not only explosive but also poisonous, leaking toxins into the soil that make plants sick. That's unfortunate for the plants but fortunate for us — if we can figure out how to look for sick plants as harbingers of land mines. Aeroplanes equipped with a low-cost sensor that captures non-visible light might be the answer.
---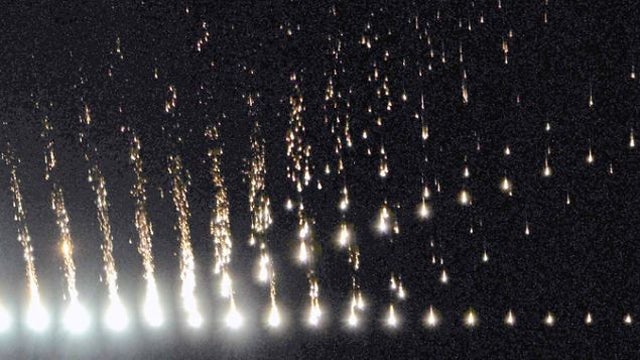 Back in October 2012, a meteorite whizzed through our atmosphere and broke up in a dazzling display over California. One particular fragment, embedded in the roof of a house, was recovered by NASA for study. Now NASA is ready to reveal a bit more about the meteorite, which was likely formed in the same collision that made the moon 4.5 billion years ago.
---
Take a look at the moon and it isn't hard to imagine it as a planet. A 3476 kilometres-in-diameter ball of rock, with basalt plains and mountain ranges, whose gravitational pull produces tides here on Earth. Despite its vast mass and gravitational pull, the moon does an excellent job of not falling to Earth. Why? Because the moon is in orbit.
---
Photo: A living human brain. Looks gross. But think about how amazing this is. You have one of these things inside your head, a mass of organic matter in which billions of connections make you — every memory, everything that ever was in your life is inside this mass. So yes, it may look gross, but it's freaking amazing.
---
Video: At last, here's the video of NASA's LDSD test — the Low-Density Supersonic Decelerator system that will take a new rover to Mars, one even larger than Curiosity. It's impressive to see the entire system in action, working like clockwork even while the supersonic parachute display failed.
---