---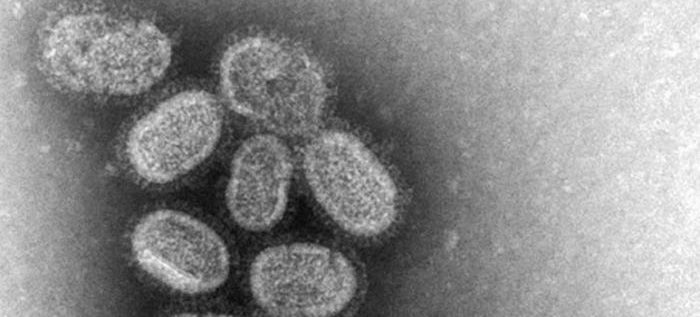 Should scientists be allowed to create mutant viruses deadlier than natural ones? The White House waded into this controversy today with a surprising announcement to cut all funding to such studies, pending a thorough review of this risky research.
---
In our 24/7 culture, sleep loss is a major problem. Back in 1942, we averaged almost 8 hours of sleep a night — now that's down to 6.8. (Seven to 9 hours per night are what's generally recommended.) Almost 40 per cent of Americans get less than seven hours of sleep a night, a recent Gallup poll found, and an estimated 70 million Americans have a sleep disorder. Everyone knows that it's important to get enough sleep — but you may not realise just how many things can go wrong when you don't.
---
---
Georgia Tech researchers have come up with an app that turns Google Glass into a real-time closed-captioning display for the hearing-impaired, using the voice recognition in the user's Glass-paired smartphone. Now this is a face-computer use we can get behind.
---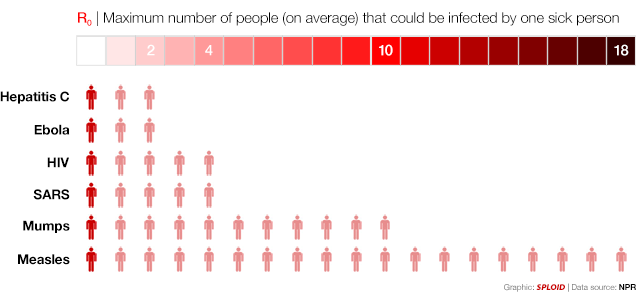 Many people are freaking out about ebola, but the fact is that there's no reason to panic because it spreads too slowly. Way slower than other infectious diseases. The graphic above shows it clearly: While a measles patient can infect a maximum of 18 people on average, an ebola patient can only infect two.
---
The immune system is critical for protecting against illness-causing organisms, such as viruses, bacteria and fungi, which are collectively known as pathogens. Without it, we would quickly become infected, sicken, and die. Immune cells are constantly on the lookout for pathogens, patrolling the blood by moving around in the blood. Around half your blood volume is fluid known as plasma; the remainder is made up of millions of different types of cells.
---
Transport by sea has been a favourite of smugglers for centuries — it's hard to patrol an entire coastline, and it's easier to move a ton of stuff by sea than by land. In the future, though, getting your contraband through a port might be made exponentially more difficult by this tiny, ultrasound-packing submersible robot.
---