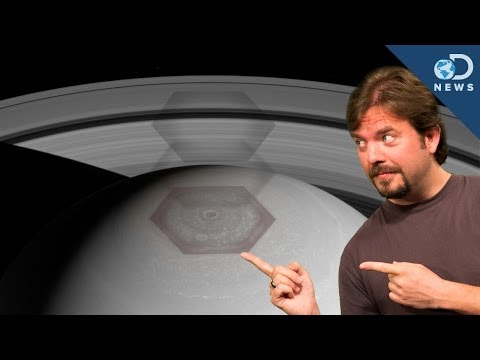 Saturn's hexagon-shaped "storm" is really a base for the Illuminati. No, wait, actually it's an alien space base. Erm… would you believe a gateway to Hell? Alright, let's stop with the conspiracy theories and hear what science has to say, thanks to Discovery News.
---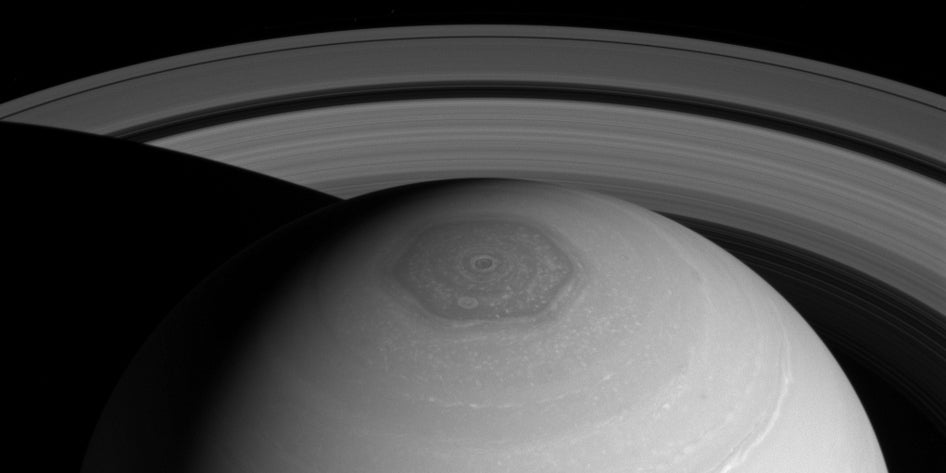 Briefly: You get three-for-one in this striking image of Saturn: its north polar vortex and hexagon along with its expansive rings. It was captured by Cassini's wide-angle camera earlier this year. [NASA]
---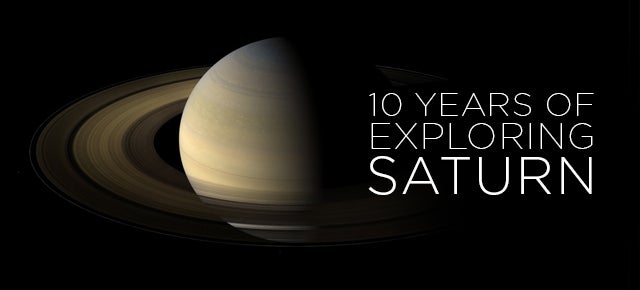 Cassini entered Saturn's orbit on July 1, 2004. And ever since, this NASA-ESA-ASI collaboration has delivered stunning images of the crown jewel of our solar system. The following 50 images were chosen from thousands of similarly great photographs from a full decade of exploring the sixth planet and its iconic ring system and moons.
---
---
NASA has released this beautiful image of the Saturn rings, looking straight down — the outer portion of the C ring and the inner portion of the B ring. According to NASA, "the general pattern is from "dirty" particles indicated by red to cleaner ice particles shown in turquoise in the outer parts of the rings."
---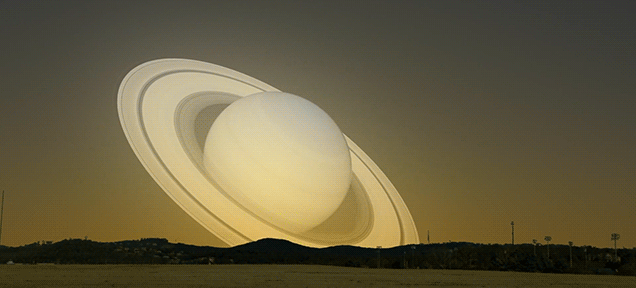 The always cool Yeti Dynamics has released another brilliant scientific simulation: What would Earth's sky look like if Saturn went off its orbit to race into the inner solar system on its way to the sun and our planet was on its path? I just love these impossible but visually arresting scenarios.
---