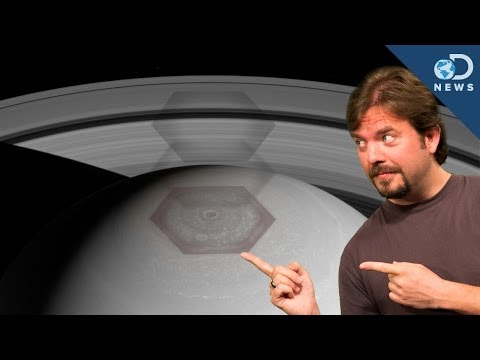 Saturn's hexagon-shaped "storm" is really a base for the Illuminati. No, wait, actually it's an alien space base. Erm… would you believe a gateway to Hell? Alright, let's stop with the conspiracy theories and hear what science has to say, thanks to Discovery News.
---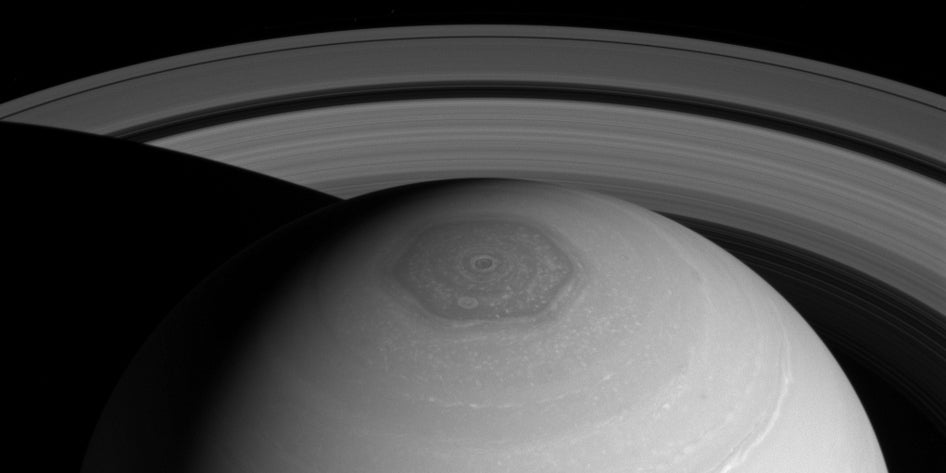 Briefly: You get three-for-one in this striking image of Saturn: its north polar vortex and hexagon along with its expansive rings. It was captured by Cassini's wide-angle camera earlier this year. [NASA]
---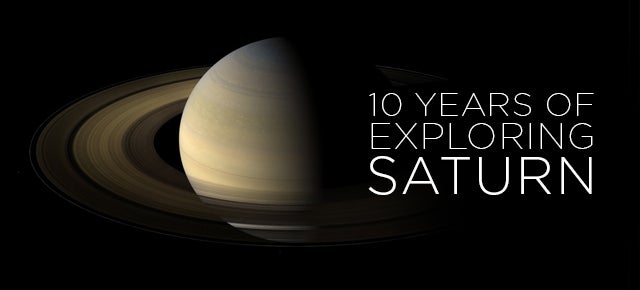 Cassini entered Saturn's orbit on July 1, 2004. And ever since, this NASA-ESA-ASI collaboration has delivered stunning images of the crown jewel of our solar system. The following 50 images were chosen from thousands of similarly great photographs from a full decade of exploring the sixth planet and its iconic ring system and moons.
---
---
NASA has released this beautiful image of the Saturn rings, looking straight down — the outer portion of the C ring and the inner portion of the B ring. According to NASA, "the general pattern is from "dirty" particles indicated by red to cleaner ice particles shown in turquoise in the outer parts of the rings."
---