Saturn's moons are full of surprises, and a team of researchers monitoring the Cassini spacecraft think that a body of water the size of Lake Superior is one of them. The lake is hiding beneath the surface of the icy moon Enceladus. And it may be the best place to find alien life in our solar system.
---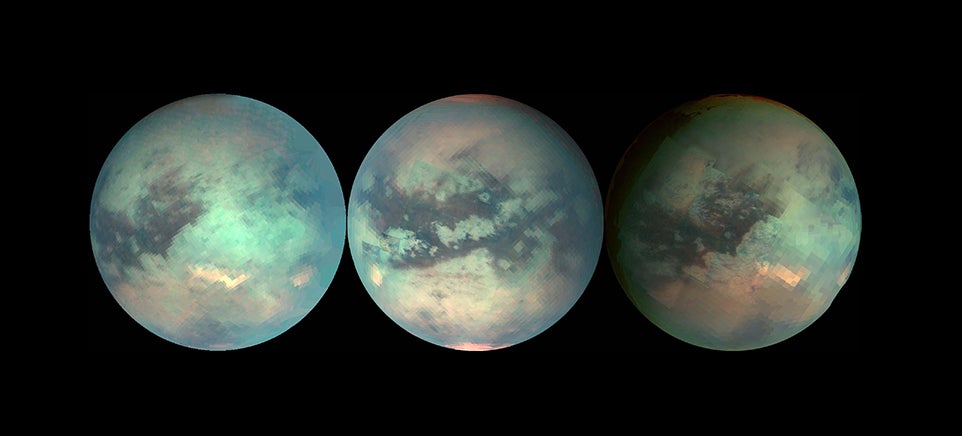 ---
---
This mosaic of images taken from 2004 to 2013 the shutter-snapping Cassini spacecraft shows the most detailed look at the famous lakes on the surface of Saturn's moon, Titan. Thought to be filled with methane and ethane, the lakes are the only areas filled with standing liquid in the entire solar system except, of course, for Earth.
---
What's blue and gold and has six sides? If you said a "blue and gold hexagon", congratulations, you're a genius! But you'd be an even bigger genius if you'd said "the Hexagon", the nickname for a massive, yet orderly-shaped jetstream that hovers over Saturn's north pole. While it was discovered back in the early 80s, it's only recently that NASA has been able to snap high-res photos of it with colour filters.
---