It's only taken two major crashes and untold millions in search operations, but the world is finally going to have the capability to track airliners anywhere in the world. A collaboration between Iridium and Nav Canada will see a constellation of 66 — count 'em — satellites in orbit by 2017, and hopefully the tracking will be operational a year after that.
---
The International Space Station has a cannon that launches tiny CubeSat microsatellites into orbit. Most of the time, those launches are triggered by human scientists on board or back on Earth. But this week, the ISS launched two CubeSats entirely on its own. This is how the uprising begins.
---
The Corona program was the opening salvo in the effort to peer into Soviet-controlled territory from orbit. In order to recover the top-secret physical photographs it took, Air Force pilots took to the sky for what amounted to a claw arcade game, played miles above the Earth. Here's a rare look at it in action.
---
DigitalGlobe's WorldView-3 — set to double the resolution of Google Maps as the first public high-res imaging satellite in space — launched earlier this month. Now, here are the first images to be beamed back to Earth.
---
It's hard for many of us living here in the early 21st century to imagine a world without satellites. Well, in fairness, we don't really think about satellites at all. Much like electricity or tap water, we only remember how vital they are when they stop working. Our GPS devices, smartphones and modern military infrastructure all depend on satellites.
---
In the early days of the US satellite surveillance program, our orbital cameras employed state-of-the-art technologies to get the physical film back to Earth for development and analysis. They shot it back into the atmosphere like 136kg bullets, and tried to catch the falling canisters by their parachutes using a passing plane armed with a sky hook. No, seriously.
---
Now that the WorldView-3, the world's first satellite capable of capturing high-resolution public images has launched, here's exactly what it is capable of doing all the way up from 620km above the Earth, according to this cool Mashable article.
---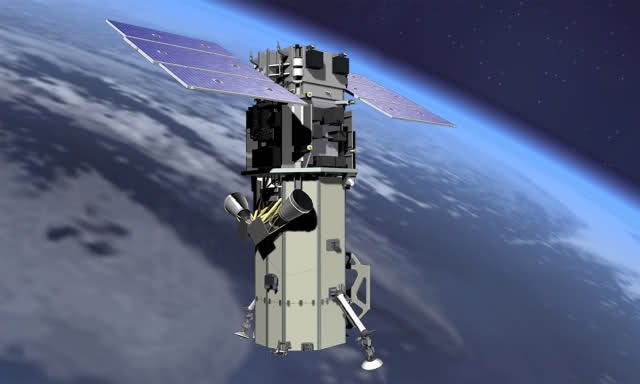 The quality of commercial space-based imagery is about to take a quantum leap forward with yesterday's successful launch of the Worldview-3 satellite. It's powerful enough to count chickens from orbit. It's a true monster machine.
---