Loading page
Video: There is peace when your feet sink into the sand and your ears hear the waves and your nose smells the salt. It's a beautiful feeling, standing on a beach and looking out into the ocean and imagining the edge of the world. But it might be even more beautiful to see the water creeping onto the end of land from above. Like in this video.
---
Bruce Shapiro's Sisyphus is a magic machine that shows a steel ball rolling around in the sand to create wonderfully intricate sand drawings. The balls are all controlled with magnets but they seem to have a mind of their own. It's like making a Zen Garden, only with the sorcery of magnets instead of old style rakes.
---
The new Mad Max movie is going to be filled with such crazy explosions and gnarly stunts that your eyes will pop, but that's just the beauty of being able to sprinkle special effects onto a movie blockbuster. Not all of that badassery will be real. What is real is this awesome Mad Max Peacemaker car, this thing just rips the Earth up.
---
It might not provide the same technical challenge as skiing or snowboarding, but it's hard to argue that sledding isn't one of the best ways to take advantage of the winter. But what about those other snow-free seasons? Wouldn't it be fun to sled all year round? Of course it would, so Germany's KHW has developed the world's first plastic sled that works on sand instead of snow.
---
You've probably seen Simon Beck's masterpieces floating around the internet. Up close it looks like an army has marched through the snow. But when you step back — way back — the texture turns into an extravagant design. Some look like snowflakes, some like elaborate fractals. They're all made with just a compass, Beck's feet and some simple maths.
---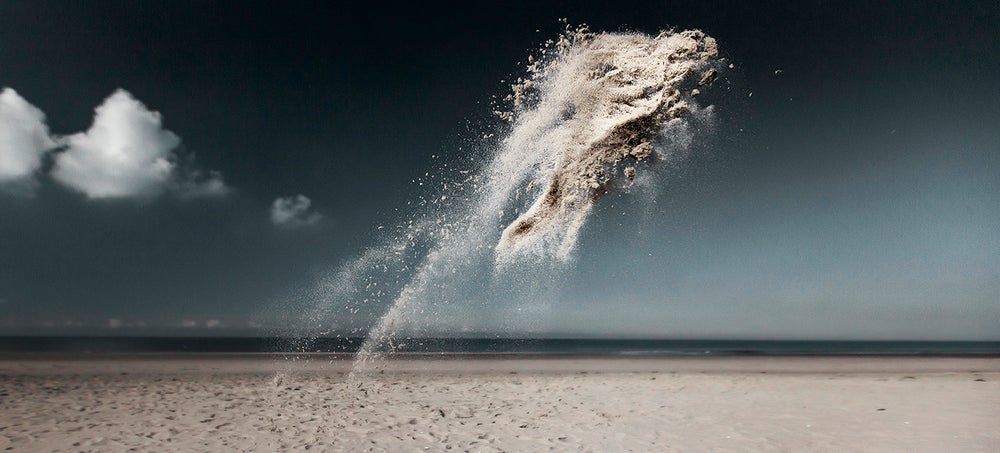 ---
Six years ago, a patch of land in the Inner Mongolian desert became unnaturally flat. Researchers, for the sake of science, had razed 40 acres — or the equivalent of eight city blocks — of desert. Then, for three and half years, they set up cameras and watched as small piles of sand grew and grew into full-fledged sand dunes.
---
Loading page