You've probably seen Simon Beck's masterpieces floating around the internet. Up close it looks like an army has marched through the snow. But when you step back — way back — the texture turns into an extravagant design. Some look like snowflakes, some like elaborate fractals. They're all made with just a compass, Beck's feet and some simple maths.
---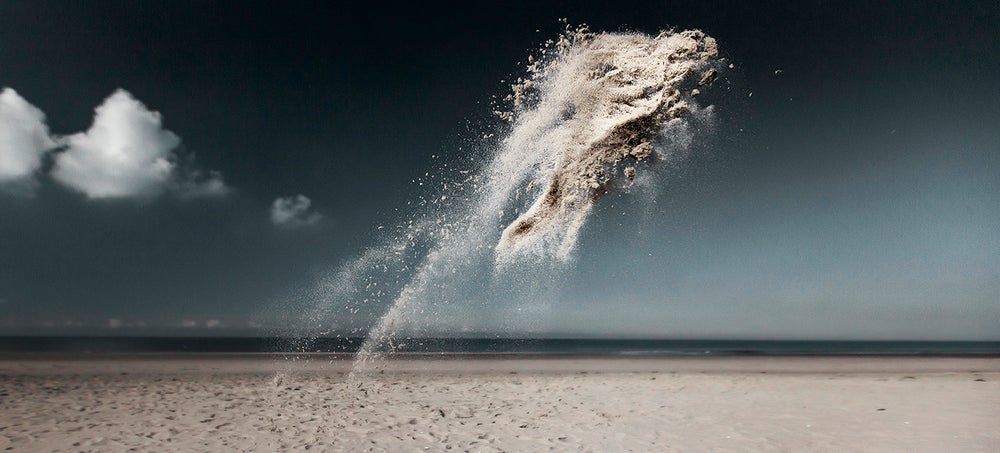 ---
Six years ago, a patch of land in the Inner Mongolian desert became unnaturally flat. Researchers, for the sake of science, had razed 40 acres — or the equivalent of eight city blocks — of desert. Then, for three and half years, they set up cameras and watched as small piles of sand grew and grew into full-fledged sand dunes.
---
---
Engineering the perfect sand castle is tricky even in ideal conditions. If you don't get the sand to water ratio just right, your majestic creation will collapse and wash away. Unless you're cool with cheating. In that case all you need is a jar of Brookstone's magical sand that's always the perfect consistency.
---