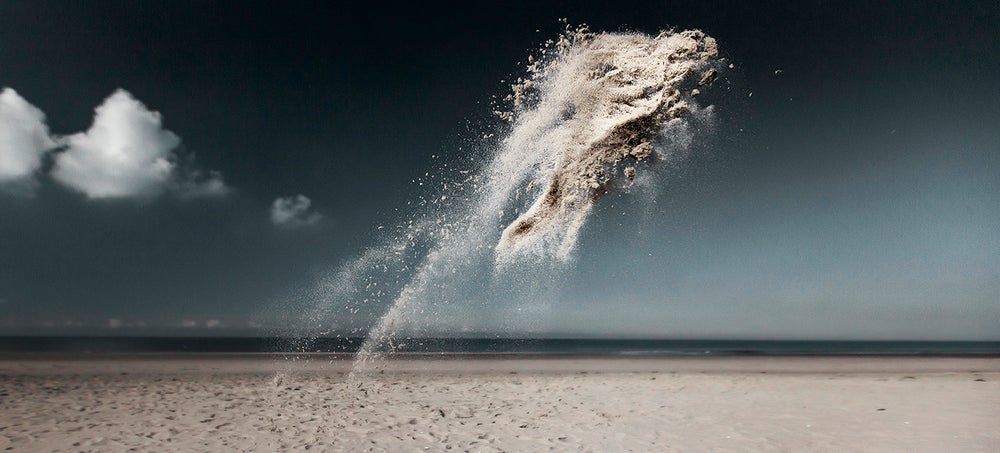 ---
Six years ago, a patch of land in the Inner Mongolian desert became unnaturally flat. Researchers, for the sake of science, had razed 40 acres — or the equivalent of eight city blocks — of desert. Then, for three and half years, they set up cameras and watched as small piles of sand grew and grew into full-fledged sand dunes.
---
---
Engineering the perfect sand castle is tricky even in ideal conditions. If you don't get the sand to water ratio just right, your majestic creation will collapse and wash away. Unless you're cool with cheating. In that case all you need is a jar of Brookstone's magical sand that's always the perfect consistency.
---
Forget bulging muscles or a toned set of abs. If you really want to impress everyone on the beach, a stunning sand castle is the way to go. And if your sculpting skills max out at Play-Doh snakes, these architectural sand castle moulds will let you re-build the most stunning structures from past empires, ready to be lost to time once again once the tide rolls in.
---