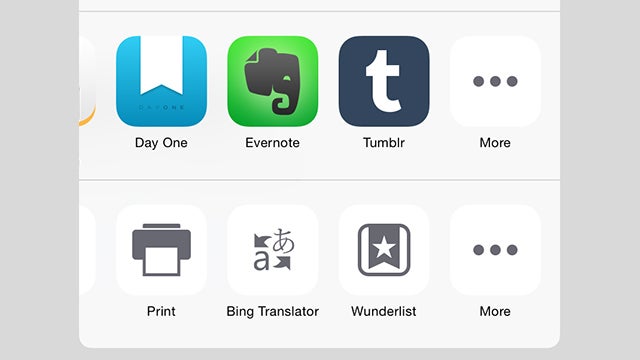 When Apple unleashed iOS 8 on the world, it didn't exactly break down the boundaries of its walled garden — but it did put in one or two windows. Apps can now share with each other more easily, and there's improved integration for third-party tools in Safari thanks to the new extension support. Here are 8 of the best compatible apps currently available, and what they can do for you.
---
---
When Apple introduced the latest version of OS X back in June, it did so with little bombast. Mavericks, as it's called, is no iOS 7 in terms of radical overhauls, but it is full of subtle however powerful behind-the-scenes changes. And the best part about it? It's free, and it's available right now.
---
It might occasionally come in handy as a bit of fill light for a shot, but your DSLR's pop-up flash is a poor substitute for a dedicated flash perched atop your camera. It makes sense why it sucks; it's designed to be small and compact enough to fold away. But with Rogue's Safari Flash Booster added to the mix, all of a sudden your DSLR's pop-up flash isn't so crappy any more.
---
Web browsing on the iPad — or any tablet for that matter — is far too frustrating of an experience for what's really one of the device's most basic uses. Safari for iOS was designed with an iPhone in mind, so anything larger becomes an awkward mix of sweeping gestures and pointed tapping. Opera's newly launched iPad-only browser, Coast, wants to fix that.
---
---
Safari is technically a platform on its own, separate from the iTunes App Store. Until the day that Gatekeeper comes to iOS, it will continue to be the most open way for users to access information on Apple's mobile devices. But besides iCloud Tabs and Reading List, Mobile Safari has remained basically unchanged since its unveiling in 2007.
---