America's isn't the only military to rely on heavy-lift transport vessels, the unusual class of utility ship that helped ferry the crippled USS Cole home for repairs. Russia has just released a series of photos documenting the slow return trip to the Zvezdochka shipyard for a pair of its Akula II-class submarines, the Bratsk and the Samara.
---
Video: According to the Youtube description, this video — published yesterday in Reddit but shot last year — captures the moment when a tornado violently hits a village in Bashkiria, Russia. The hair-raising footage was taken from a car's dash cam that stayed on even when the tornado was passing right over it.
---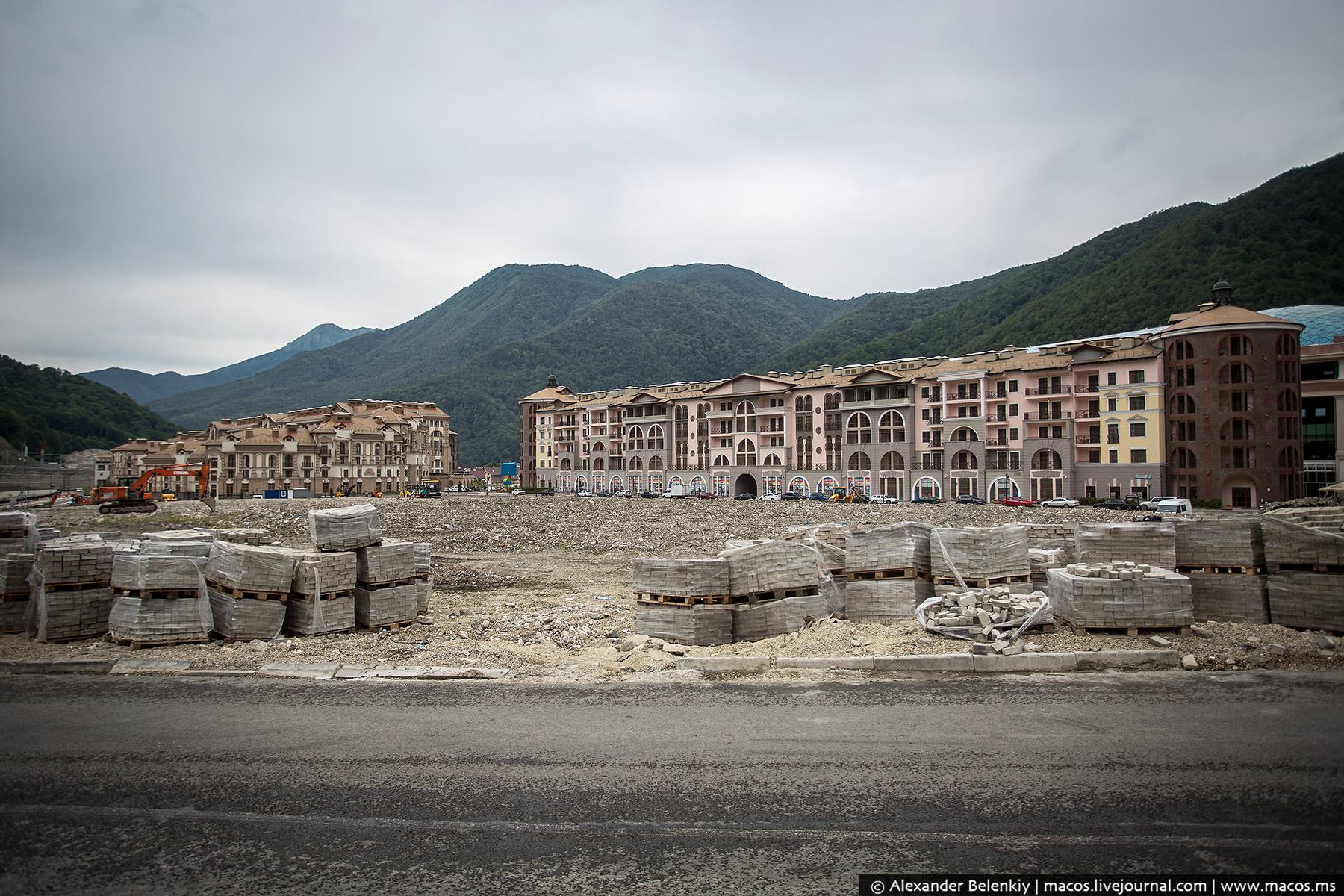 It's been almost exactly six months since the Sochi Olympics wrapped up and the world promptly moved on to speculating about the Rio 2016. Since then, the town of Sochi has been left holding the proverbial bag — which as Russian photographer Alexander Belenkiy shows us, is full of too many buildings and not enough people to occupy them.
---
It is hard to imagine a situation where a garage might collide with a fighter jet — but this is just what happened during severe flooding earlier today in Magadan, a port town on Russia's east coast.
Flood waters washed away roads, bridges, buildings, and even planes, which are believed to have belonged to a local aviation museum.
---
The longest pedestrian suspension bridge in the world has opened in Russia, with a 550m span. It offers breathtaking views of the Sochi landscape, but it isn't really designed for your daily commute — it is part of a skypark, and you can bungee jump off it for a 200m drop, as shown in this video.
---