Have a house full of the absolute latest and greatest in technology? A brand new Ultra HD television, a shiny new 12-inch MacBook, a top of the line wireless-connected desktop PC? Then you need a Wi-Fi router that can blast along all the data that these devices use to communicate back and forth . Linksys' EA8500 Max-Stream is the first of a new breed of Wi-Fi routers with MU-MIMO, a new piece of network tech that has the potential to quadruple the bandwidth available to your Wi-Fi devices.
---
At Computex 2015 in Taipei, there are a lot of networking devices. Everybody is talking the Internet Of Things, and there's dozens (probably hundreds) of different Wi-Fi routers and modems and access points. There's also a lot of smartphones and tablets and little touchscreen gadgets. But why, why, do you have to have your smartphone and your Wi-Fi router? Why do they have to be so… separate? ¿Porque no los dos?
---
I never thought that I'd see a Wi-Fi router that was both bigger and more ostentatious than the Netgear Nighthawk X6, but that day has come. The D-Link AC3200 (DIR-890L) is a giant glossy red triangular prism with six huge antennas sticking out of it, and promises tri-band Wi-Fi performance of up to 3200Mbps. This is one massive router, but it does what it says on the tin very well.
---
What if when your home internet connection went down, your router automatically connected to your neighbour's Wi-Fi or to the 4G mobile network to keep you connected? Swedish networking company Dovado has a particularly fascinating new router called the Tiny AC, developed with help from a few speed-hungry Aussies, that can do exactly that.
---
If you're building a new home or making a significant upgrade to your current setup, it pays to give some careful consideration to which wireless router you choose. Good coverage across your house, as well as fast connectivity, can soothe a lot of potential headaches before they happen. The D-Link Viper isn't perfect, but can muscle up some very fast file transfers when it needs to.
---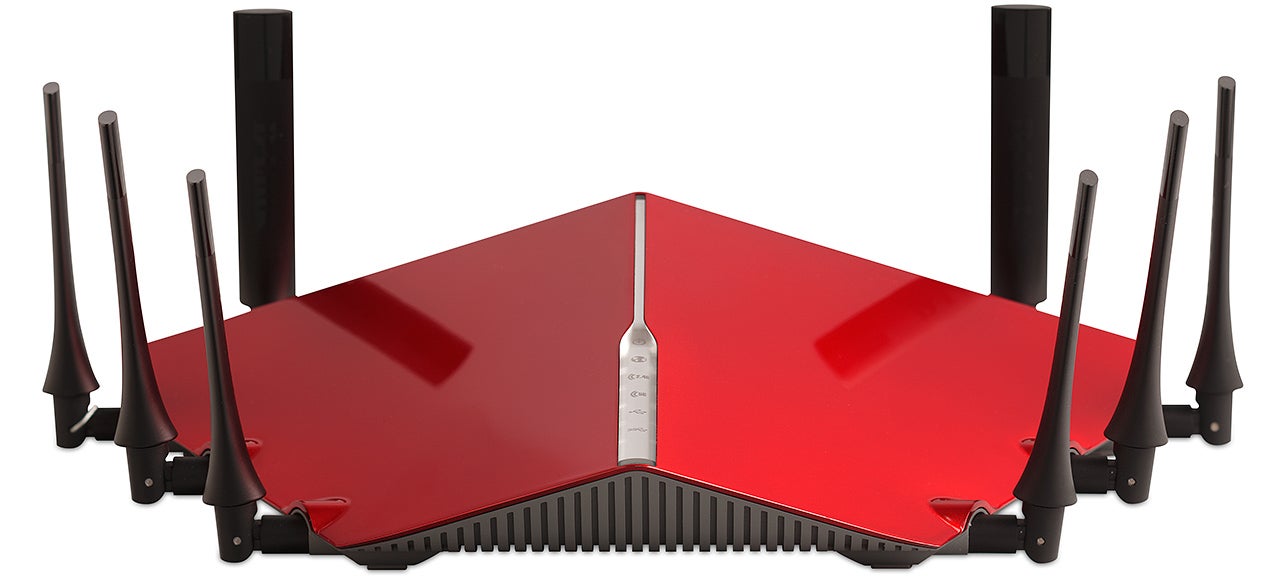 At one time when all you needed to connect was a couple of laptops, a cheap wireless router would more than suffice for most homes. But these days, when there's everything from phones to tablets to TVs relying on your Wi-Fi network, it makes sense to splurge on your hardware. And D-Link's new 11AC Ultra Performance Series routers promise speeds of up to 5.6 Gbps optimised for the myriad of different devices constantly hopping on and off your network.
---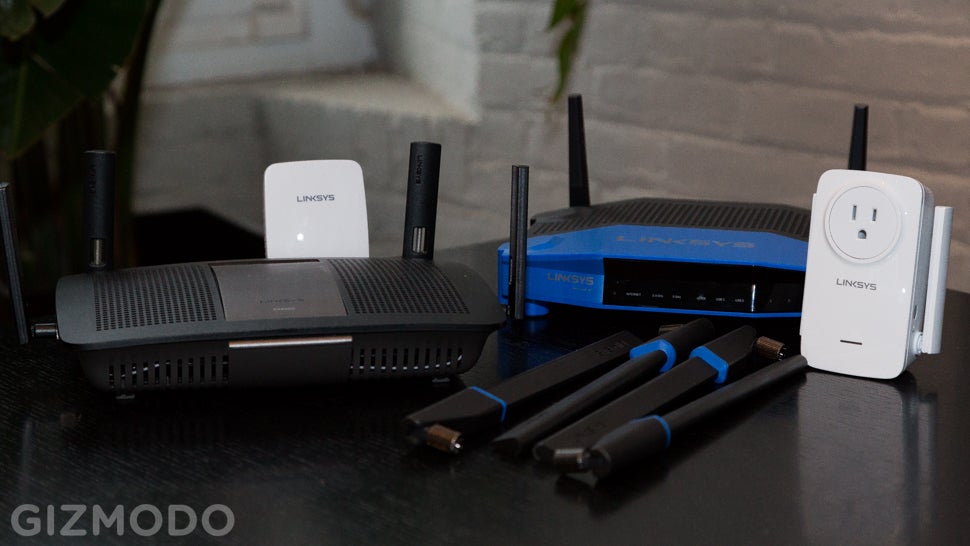 Almost a decade ago, when Belkin's 54GL router reigned supreme, routers could afford to be somewhat restricted when it comes to bandwidth. You had a desktop, maybe a laptop, and if you're a really early adopter, a smartphone connected to your network. Now, devices have multiplied like asexual amoebas, we're swimming in laptops, tablets, smartphones, connected handhelds, smart home sensors, gaming consoles, on and on and on, and the router suddenly becomes the most important device you own.
---
On the most basic of levels, when your router goes wrong you lose the internet: no more porn, no more kittens, nor more Facebook. But what, exactly, is going wrong to make your life so empty?
---
Concerned about someone snooping on your online activities? Tor is one of the best services in the world to anonymise your Web traffic, using a thousands-strong network of computers around the world to bounce your data on the way to its eventual destination, disguising its origin. If you have multiple traffic sources on a network, though, and installing Tor on each isn't possible, you might be interested in a piece of open source hardware that can do the same job.
---