A toy car could easily break the sound barrier — or go even faster — in a kid's spirited imagination. But back in reality it takes more than that. You need engineering, patience, and a handful of rocket model engines — all of which helped Samvir Thandi's SST-3B-Falcon rocket hit a top speed of 462.831km/h.
---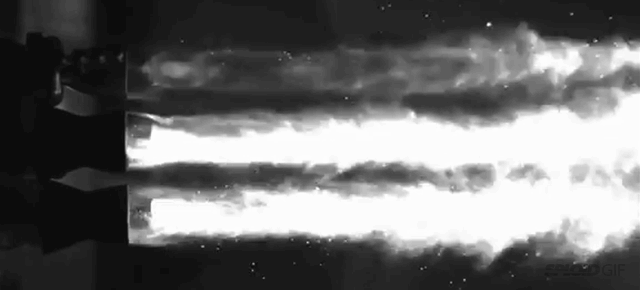 ---
You may not realise it, but your kitchen is one of the most well-stocked chemistry sets you could ever hope for. And it's not only for creating edible chemical reactions. NASA might rely on giant laboratories and factories to build its rocket engines, but all you need is a piece of pasta, a jar, some hydrogen peroxide, and a little yeast. Oh, and fire.
---
SpaceX celebrated a flawless launch of its Falcon 9 spacecraft from the Cape Canaveral Air Force Station on Wednesday. It delivered an SES-8 satellite into orbit without a glitch bringing the Falcon 9 one flight away from being qualified to fly missions for the US Air Force. [SpaceX via BoingBoing]
---
The original launch of SpaceX's redesigned Falcon 9 rocket was planned for just a few days ago on Monday — but that mission was scrubbed at the last minute due to a technical glitch. It was sad for those who tuned in at the beginning of the week to watch the livestream, but the good news is that right now SpaceX is making another attempt with a 65-minute launch window that started at 5:39pm EST.
---
Wile E. Coyote always used matches to light his ACME rockets. He wasted a lot of money. Turns out, you can cut out the middleman and use matches to make your own tiny rockets. Just don't try to ride them.
---
The Saturn V is the tallest, heaviest, and most powerful rocket humans have ever built. In 13 missions, it took 24 astronauts beyond earth's orbit, including all 12 who ever set foot on the moon, without a single loss of life. Watch in awe as its entire career launches before you.
---