Loading page
With BattleBots back on TV, you've probably got a lot of armchair opinions on how to build a bot that would easily win the tournament. The only problem is your complete lack of electronics and engineering know-how. With the Ganker robot, you don't even need to know how to solder to build, customise and battle your own creation.
---
Robotics and AI often get a bad rap for the whole destroyer of the human race thing. But when you watch a motorised machine help a baby crawl, you can't help put feel like robots aren't so bad after all. And that's exactly the kind of machine that researchers at the University of Oklahoma built.
---
Satellites and autonomous drones have reduced our need for cutting-edge spy planes and stealth fighters. So Lockheed's famed Skunk Works, creators of the SR-71 Blackbird, have now built a unique robot called the Spider that can crawl over the surface of blimps to find and fix tiny pinhole leaks.
---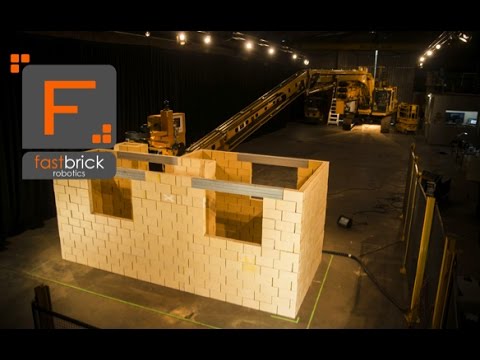 Video: An Australian company from WA has built a prototype bricklaying machine that can build a house four times faster than a human brickie, just as precisely and with all the necessary cutting and placement all done from a robot that lives on the back of a truck.
---
In an attempt to design robots that are as simple as possible, David Zarrouk's latest mechanical creation takes its inspiration from a funky '80s dance move known as the worm. Using just a single motor it's able to scoot across the floor by undulating its flexible body up and down, which also allows it to swim, and even climb narrow spaces.
---
---
What you're seeing in the above gif is the innards of the BB-8 model that flatly disproved fan theories that the beloved droid could only exist as a CGI creation. On a panel with the animatronics experts behind The Force Awakens, we learned that there is in fact a small army of BB-8s, all purpose-built for different applications, and the remarkable engineering in the gif above was strictly for Hollywood's red carpet.
---
Loading page