We haven't seen much of Boston Dynamic's four-legged self-balancing Big Dog robot since it was last spotted hurling cinder blocks in a lab. And that's maybe because the company's robotic geniuses have been hard at work building a smaller more agile version called Spot that weighs just 160 pounds so it can safely operate both indoors and out.
---
It's pretty clear those Wachowskis didn't have much of a storyline gameplan for Neo and company after the first Matrix film, but one good thing to come from those two forgettable sequels is threezero's wonderfully detailed miniature version of the Armoured Personnel Units — or APU for short — from The Matrix Revolutions.
---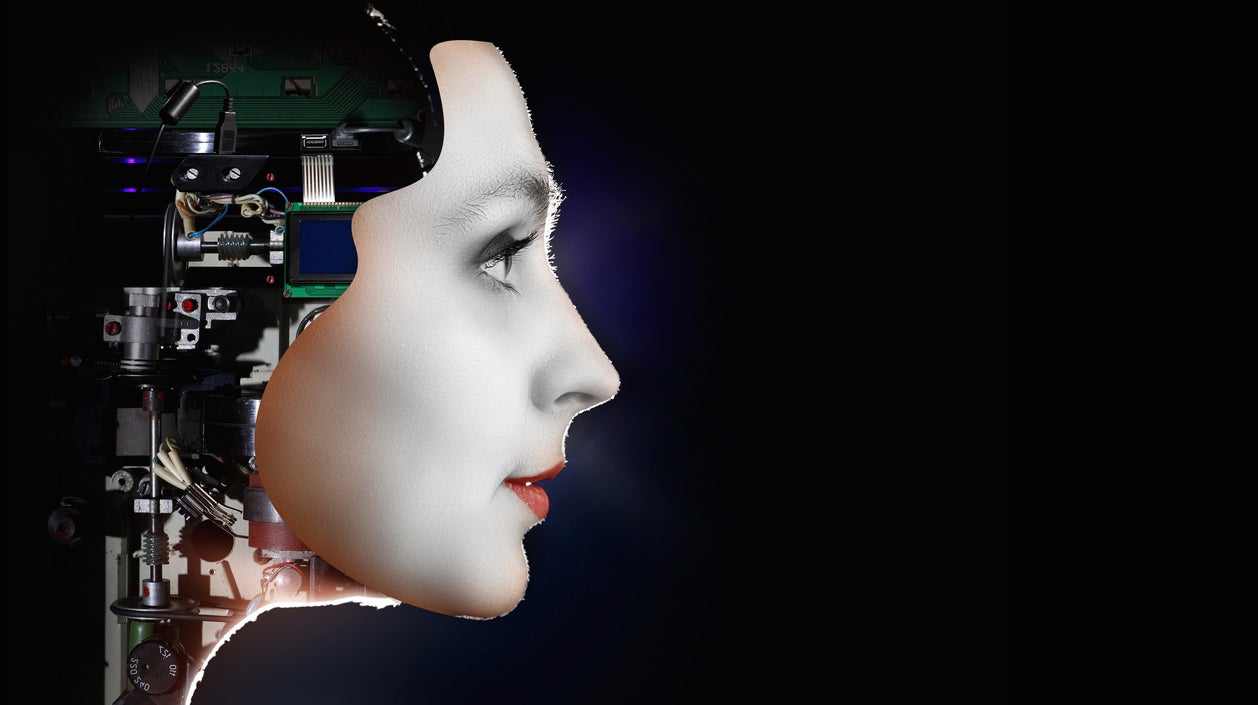 Imagine taking a time machine back to 1750 — a time when the world was in a permanent power outage, long-distance communication meant either yelling loudly or firing a cannon in the air, and all transportation ran on hay. When you get there, you retrieve a dude, bring him to 2015, and then walk him around and watch him react to everything.
---
Up until today, my plan for the robot takeover had been to flee to northern Canada, where deep snow and grizzly bears would keep me safe from Skynet. But not any more, because some smartarse decided to teach the droids to ski. Great work, guys.
---
BattleBots is coming back to US television. This winter, homemade robots will battle to the death on television, just as Asimov intended. They will be faster and stronger than ever before. Which makes sense, because the last time BattleBots was on television was over a decade ago. Imagine what they could do now.
---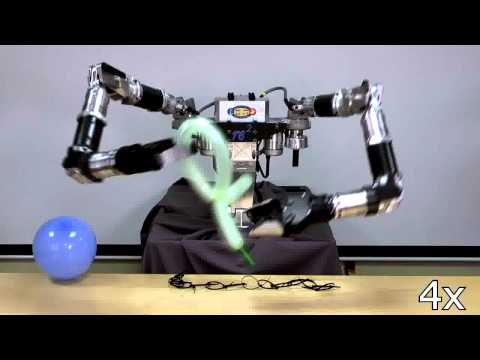 DARPA's ATLAS is an impressive feat of robotics engineering, but despite representing the bleeding edge of automatons, it's slow and clumsy when it comes to doing anything on its own. A better way to make a robot as skilled as a human is to simply put a human in complete control of it, manipulating it remotely like a puppet from a safe distance. That's what RE2 Robotics thinks is the best approach, and watching the robot arms it developed make a balloon animal is pretty convincing.
---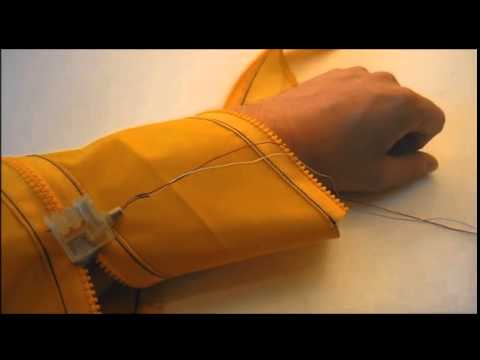 Sneaker freaks have their fingers crossed that Nike will be able to deliver power laces in time for when Back to the Future II predicted we'd all be wearing them. But what about the rest of our clothing? Who wants to be bothered zipping up a jacket when your shoes automatically lace themselves? So Adam Whiton and MIT's Personal Robots Group have already been hard at work developing, and perfecting, automatic zippers.
---
Pets don't only help teach kids how to be responsible, they're also a harsh object lesson in the definitiveness of death — unless you go the robot route. Robo-puppies might not be believable just yet, but this tiny robot turtle looks pretty convincing when swimming around inside a tank. And if you find it just floating there one morning, all you need to do is change the batteries.
---