Science fiction has promised us robots smart enough to walk, talk, and even occasionally save the day. But in reality dabbling in robotics still requires a great deal of engineering and programming know-how. That's not the case with the Ozobot though. It can't fetch your groceries, but programming where it roams and how it behaves is as easy as doodling using coloured markers.
---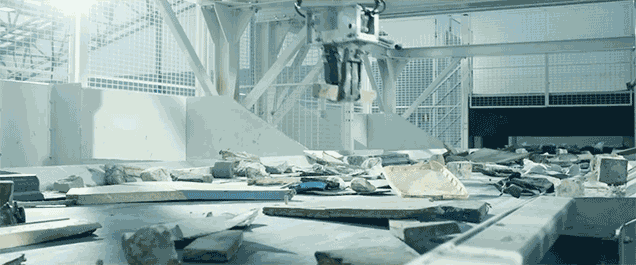 If your city has a recycling program, you probably do as good a job as you can to make sure that your papers, plastics and general waste are all properly sorted. But at the recycling plant it's absolutely crucial that everything is thoroughly separated, and even an assembly line full of hawk-eyed workers can't compare to the speed and accuracy of the Next Generation ZenRobotics Recycler.
---
We can't help but be both utterly impressed and extremely worried about the progress of humanoid robots like ATLAS. For some reason the folks at IHMC Robotics decided to start teaching ATLAS how to balance on one foot and do the Karate Kid's famous crane kick. If that move brought down the best fighter that the Cobra Kai Dojo had to offer, what chance does the rest of humanity stand?
---
Video: I forget how cool the technology around us is sometimes. And then I get reminded when I see these giant machine robot arms make a car. It reminds of those futuristic scenes of sci-fi movies that make me wonder how come we're not advancing fast enough. Truth is, we really are. Here's footage of a VW Golf being made by TestDriven.
---
Video: What's the best way to promote the accuracy, adaptability, and reliability of your robotic arm to potential clients? Even if it's only ever destined to work on a factory floor, showing how it can wipe the floor with professional basketball players when it comes to nailing free throws is a pretty effective PR stunt.
---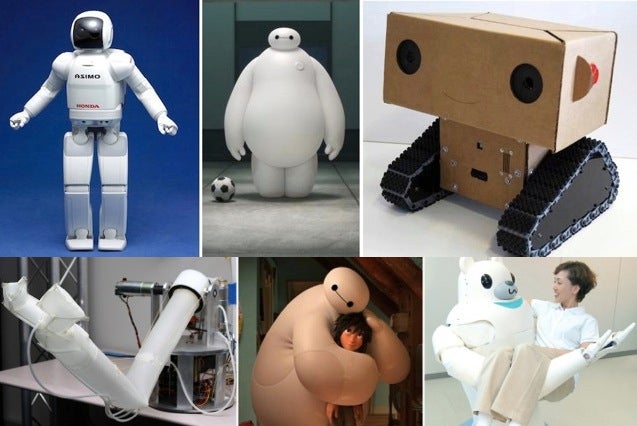 The star of the new Disney-Marvel movie Big Hero 6 is a poofy robot named Baymax who can assess your health with a laser-enabled two-second full-body scan. He also might soon be a reality. Baymax and other robots in the film were inspired by eight actual robots, some of which were designed and built in labs at MIT, Carnegie Mellon, and DARPA.
---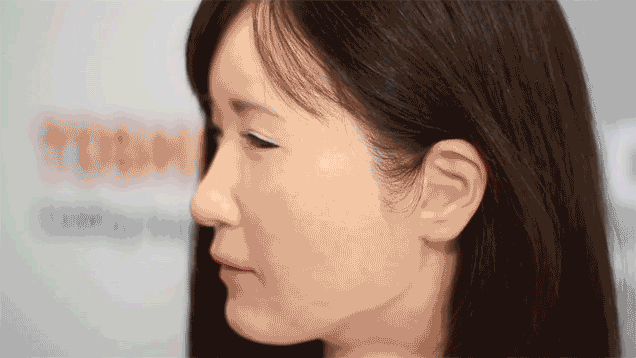 Before long we'll have personal robots available to help with tasks, safety, companionship, and more. To that I say Hell yeah! I can't wait to outsource all the boring parts of my life to androids. But here's the question: Will those droids be created male, female, or something less gender-stereotyped?
---
Thankfully for what will one day be the most horrifying Hitchcock remake ever, robot birds are nothing new. But now, in order to monitor the effects of climate change, scientists have figured out how to trick real, live penguins into accepting the robotic imposters. And all they had to do was make the fuzziest, most adorable Big Brother you ever did say.
---