Video: Though I understand its problems, I still enjoyed the visual ride that was Interstellar. Still, the best thing about the movie might have been the TARS and CASE moving monolith robot machines. Here's a behind the scenes clip that shows how the practical effects of TARS and CASE were made and how they were controlled and moved and given life by puppeteers.
---
The butterfly is one of nature's most graceful creations, but with upgrades from Festo, this robotic doppleganger is better equipped to navigate large spaces. It might flap and flutter like the real thing, but this butterfly is 100 per cent artificial — although the branding on the wings probably gave that away.
---
The GPU Technology Conference isn't just about graphics cards — it's also where Nvidia and its partners demonstrate new and disruptive technologies that have the potential to change how humans live. This year, a big part of this centred around robotics, with scores of fully autonomous gizmos pottering about the showroom floor. Here are our favourite robo-innovations — from navigational 3D mapping platforms that help robots see to mechanised office assistants that want to steal our jobs.
---
Last week we looked at the odd 21st century phenomenon of politicians shaking hands with robots as if they were human. We learnt a lot about the potential robot uprising, but we also discovered that one politician in particular always seems to be hanging out with robots: German Chancellor Angela Merkel.
---
In Terminator 2, T-1000 was that science fiction dream-come-nightmare: a shape-shifting robot made from liquid metal. Now, scientists have actually developed a self-powered liquid metal motor.
---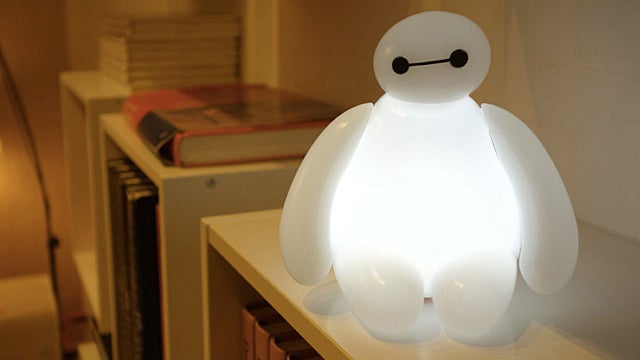 Despite being completely vulnerable to attacks from safety pins, the Baymax robot from last year's Big Hero 6 was just about the best sidekick a kid could have — mostly because it was skilled at treating skinned knees and other injuries. This LED lamp version of Baymax isn't quite as talented, but it can ensure a kid who's afraid of the dark will sleep through the night.
---
The December 28, 1959 issue of Life magazine featured this illustration of life in 1975. It's over the top and cartoonish, of course, but it perfectly sums up all of the techno-optimism that was so prevalent in the late 1950s — the Golden Age of Futurism.
---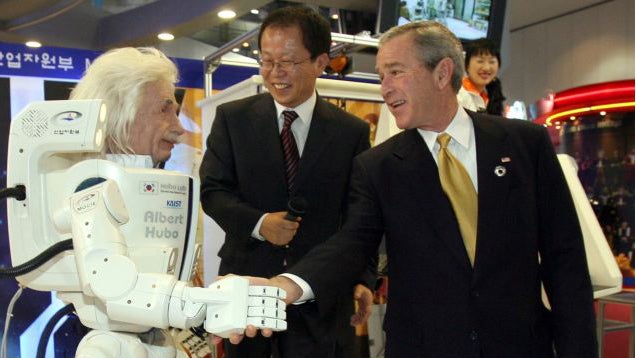 ---