Since the first crude automatons running on clockwork mechanisms, mankind has been working to build the perfect artificial copy of ourselves for centuries. But what's a more accurate recreation of a human? A robot made of various components and wires all cobbled together? Or one made of billions of tiny robots all working together like the atoms that make up everything around us?
---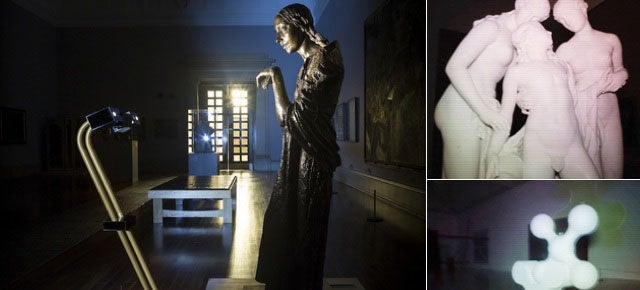 Remember way back in February when we reported that you'd be able to remotely control robots to explore the Tate Britain After Dark Well, now's your chance! You can check out the live footage of four bots gone wild — and sign up to make them move from the comfort of your laptop.
---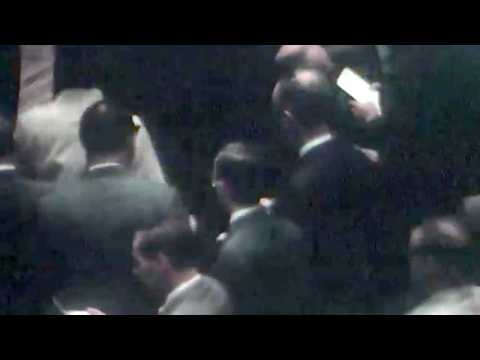 If you think it's just a joke that robots are going to replace humans, it's not. It's going to happen. In fact, CGP Grey explains in 'Humans Need Not Apply' how it's already happening around us right now. You might not notice it but you will after you watch how we're following historical patterns towards obscurity.
---
The International Space Station just took delivery of a stash of new hardware — amongst it is this attractive robot that will make up part of the Robotic Refuelling Mission. Known as the Visual Inspection Poseable Invertebrate Robot (VIPIR), the Pixar-like robot will help astronauts look where they would otherwise be unable to see.
---
Turkish farmer and amateur inventor Mustafa Karasungur cares more about protecting his crops from bears than basic safety. So using parts he could scrounge around his local town, he built a robotic sentry for his farm that terrifies bears and even shocks them with 25,000 volts of electricity. From this day on his pic-a-nic baskets are safe, but the locals aren't sure they are.
---
The intricate folds of origami are infinitely useful across science, from designing safer airbags to building more resilient architecture. Here, though, the same principles are being applied to a self-assembling robot that uses a tiny microcontroller to transform itself from 2D to 3D, then walks away.
---
These may look like Lego pieces, but don't be deceived: the smart building blocks are made of flexible plastic and stuffed with fluidics channels and electronics, designed to build simple, adaptable robots in double-quick time.
---
Previously, we've seen researchers use everyday Wi-Fi signals like radar, able to detect shapes through a door or wall. Well, here's the logical next step toward the robot overthrow: Putting that tech on top of wheeled robots. You can run (OK, walk), but hiding behind a brick wall is futile.
---
The Roomba paved — or cleaned — the way for a long list of robot vacuum copycats to hit the market, but very few offer a compelling reason to not just buy the original autonomous floor cleaner. However, what Samsung's new VR9000H robo vac lacks in eye-catching product naming, it makes up for with a neat feature that lets you manually steer the vacuum around your floor using an included laser pointing remote. It's like having a cat that gets rid of hairballs instead of creating them.
---