In addition to completely freaking us out, it turns out that the robotic snakes being developed at universities like Carnegie Mellonsome serve some practical purposes as well. A company called Medrobotics Corporation will soon begin marketing robot snake-assisted surgical device designed to crawl down a patient's throat. Yeah, that's far less creepy.
---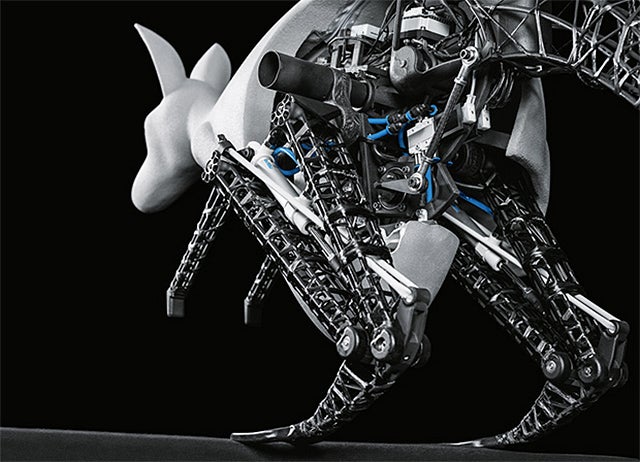 Yesterday, Festo unveiled a bird-inspired wind turbine, but today the company has unveiled a new robotic creation that's a little more recognisable. The world may not have a huge need for a bionic kangaroo — outside of Australian-themed amusement parks — but emulating the marsupial could result in robots with remarkably long endurance.
---
Until now, humans have had one significant advantage over computers and robots: We meatbags were the only ones who could teach them how to function. Now, researchers at Washington State University have created computers that can teach other computers. And they're using Pac-Man to do it. Is nothing sacred?
---
The world's largest solar plants sure look amazing, but they raise one big question: how the hell do they keep all those panels clean? Nowadays, using robots like this!
---
After a wildly successful Kickstarter, musician and singer Kawehi has a new EP in the works. As part of the project, she's recreated an iconic Seattle grunge track, making it even grungier. Her cover of Nirvana's Heart-Shaped Box is going to divide opinions; the song has a huge robotic influence, with some serious vocoder work and a whole lot of angst.
---
Moscow-based artist Dmitry Morozov, also known as "vtol", has built a robotic system to read a tattoo on his arm like a musical score. The sounds this thing makes are pretty gnarly.
---