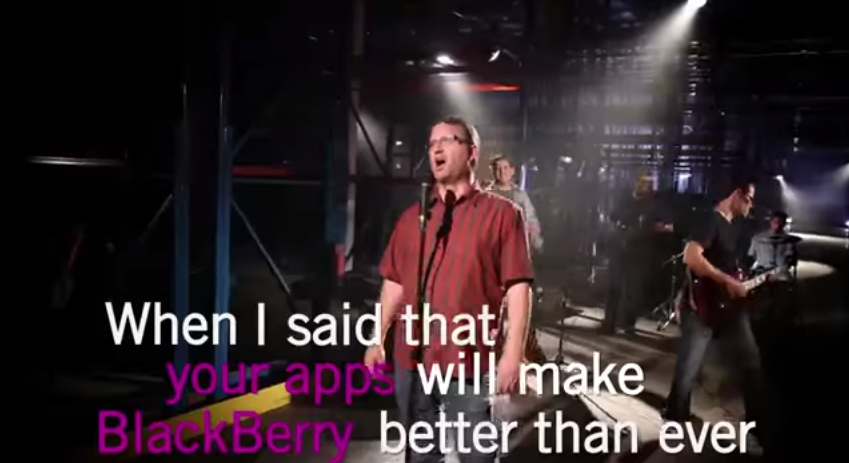 ---
---
In 2011, BlackBerry introduced something it thought would be a killer feature: an Android emulator. It was called the App Player and the reason it wasn't hugely popular is that it only ran a limited selection of features and only supported Android 2.3 apps. Now, though, BlackBerry has seen the error of its ways, and issued a pledge to improve the App Player with the help of Android 4.1.
---
Today BlackBerry demoed what it's calling BlackBerry Balance, a clever way of separating one's personal and work lives in one device. You don't see it as much these days but carrying two phones — one for business, one for pleasure — was commonplace not too long ago. I remember having a BlackBerry 6200 alongside my HipTop/Sidekick 2; and I'm sure a lot of you remember those days as well.
---
At first blush there's a lot to like about BB10, BlackBerry (née RIM)'s last great hope at redemption. But the first thing you might love is the revamped BBM. It's crazy slick, and your iPhone is jealous.
---
Look, I know the BlackBerry Z10 looks great, but I just can't believe that some of you are doing these stupid things to get one for free.
---
RIM's day of reckoning is almost here. Tomorrow, the once-mighty Canadian company will officially unveil its new BlackBerry 10 operating system, along with new hardware. It's a chance at rebirth, reinvention, and getting out from under its walking corpse reputation. But for that to happen, RIM needs to prove it's back on the right track.
---
I've always hated BlackBerry phones. Disgracefully ugly bricks they were — until the BlackBerry Z10. The BlackBerry Z10 is hot. Truly beautiful, elegant hardware. If the OS is as nice as it seemed at CES, I will totally snatch one up.
---