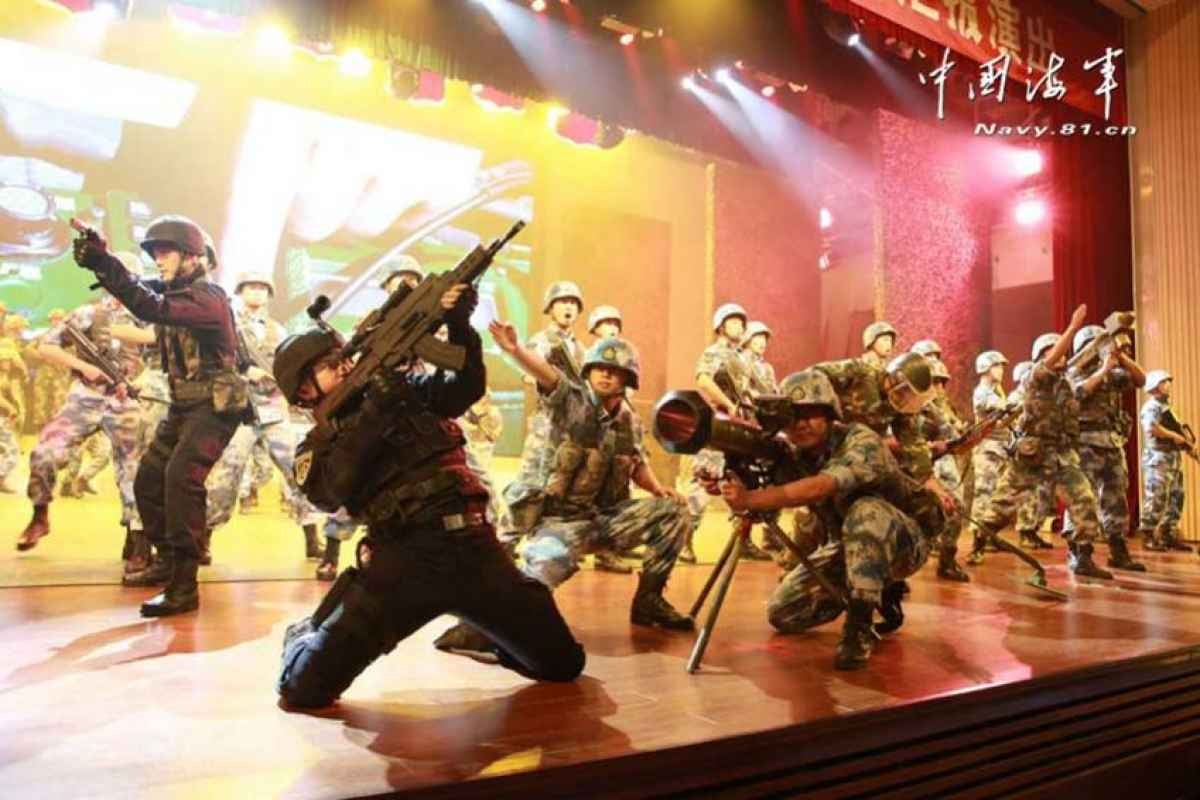 Not to be outdone by their their American counterparts' M203 grenade launchers with fancy new SAGM rounds, China's People's Liberation Army has been hard at work ripping off the design developing an under-barrel grenade launcher with similar laser-guided capabilities. There's nowhere to run (or hide) once you're in these sights.
---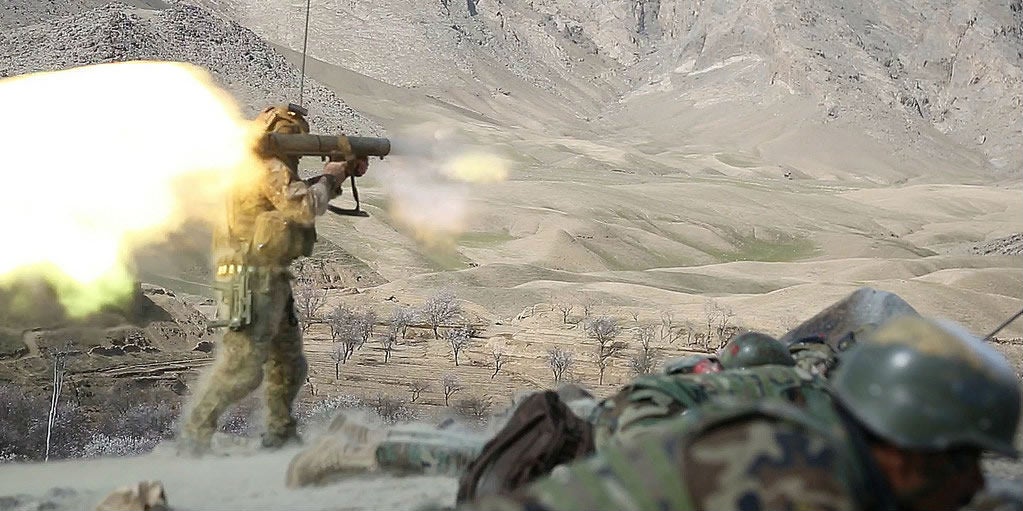 ---
Different strokes, different folks. Different guns, different countries. Here's a map showing the military issue rifle for each country in the world. You'll see familiar M4s, AK-47s, AK-74s, some M16s and tinkles of other weaponry. Judging by the map's choice of colours, it seems to group weapons that are of a similar family together by colour.
---
It's never a good idea to mix guns and alcohol unless you're using guns to shoot at alcohol. And we're not talking about just popping pellets at empty beer cans, we're talking about our friends at RatedRR firing AK-47s and AR-15s at full bottles of wine and champagne to create a bubbly (sorry) explosion.
---
This week Joerg busted out the deactivated M16A1 rifle (which he obviously has) and turned it into a slingshot. The launcher band mounts on the underside of the rifle barrel, and the weapon shoots two Cold Steel "Hide Out" neck knives aka really scary/sharp little suckers.
---
The Kalashnikov is one of the most well-known and widely used weapons in history. More than 75 million of the Russian assault rifles have been produced since it entered service in 1949. And while AKs are renowned for their simplicity and durability, the 64 year old line is long overdue for a design update. But can modern materials and production techniques really build a better AK?
---
Man-hero Iraqveteran8888 from YouTube just posted a video showcasing a monster AR-15 rifle that looks more like a mini-fighter jet than a gun. It's been customised with nine 30-round magazines, three lasers, three red dot sights for 100, 200 and 300 yards, four torches and a gunk of other human-destroying, earth-squashing fairy dust.
---