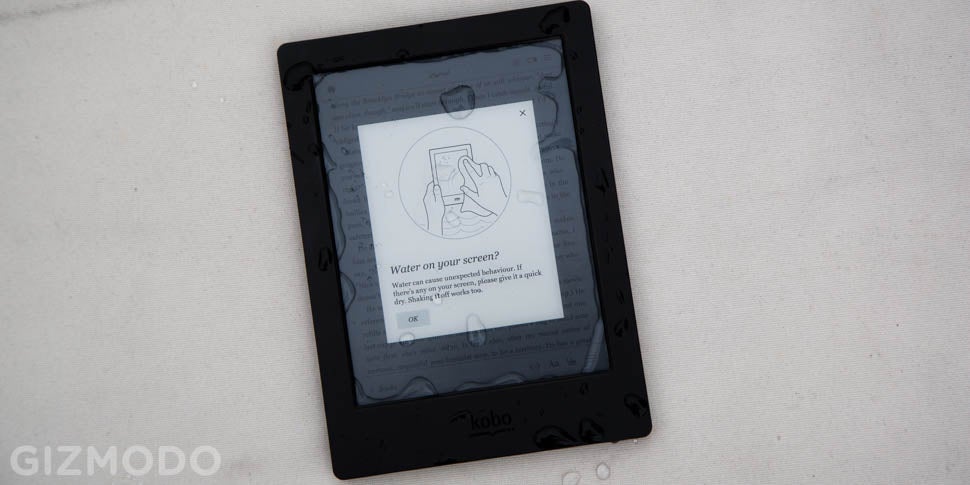 The aftermarket-treated Waterproof Kindle is just about perfect: an already fantastic e-reader with the added bonus of being built like a rock. But all that comes with one hell of a price tag — $US240, specifically. The new, waterproof $US190 Kobo Aura H2O, though, promises to deliver on all those points for a fraction of the cost.
---
There aren't too many reasons you'd buy a high-end USB 3.0 flash drive. Maybe you are a design or graphics professional, transferring hundreds of files on a regular basis where time is money. It could be that you need a combination of incredibly fast flash memory and capacious storage in one drive. Perhaps you just have too much money to spend on fancy PC peripherals. The Lexar JumpDrive P10, available in capacities up to a ridiculous 128GB, is even faster than the Sandisk Extreme Pro.
---
Bose has been on a tear recently, releasing a bunch of new, hip, fashionable headphones and speakers like the SoundLink Colour and FreeStyle. But the real feather in Bose's cap has always been its QuietComfort headphones, the object of envy for anyone shuffling through business class on their way to the economy pews. The new QuietComfort 25 is the first update to the legendary headphones in five years, and completely overhauls both design and audio.
---
In the last couple of weeks, you'd be forgiven for thinking that there was only one brand of smartphone on the market. The iPhone 6 has been a massive hit. But there are plenty of people who don't like the iPhone, don't like iOS, or don't like Apple.
If you're one of those people, have we got the phone for you. Prepare to be impressed. The Xperia Z3 Compact is Sony's, and Android's, answer to the iPhone 6.
---
---
---
Jetboil's newly designed MiniMo is a lightweight, modular backpacking stove that not only excels at boiling water, but can now simmer and cook real food as well. We've been testing it in the Norwegian wilderness.
---
Not content with just releasing new in-ear, on-ear and over-ear headphones, both wired and wireless, Bose also has a new rechargeable speaker. The SoundLink Colour is a compact, powerful, portable Bluetooth speaker that isn't without its compromises, but does a great job for actually playing music and other audio wirelessly from your smartphone.
---
The first time we reviewed the Infiniti Q50, we loved it. Except for a diesel engine which just killed all the fun to had amidst the modern luxury. Now Infiniti has a petrol version of the same car, and it's awesome.
---
It's pretty rare to see something new and unexpected when it comes to smartphones these days. Between an endless cycle of leaks and the annual slog of product announcements, it's nice to see something that takes you by surprise. That's why I'm so amped for the Samsung Galaxy Note Edge: because it's wonderfully weird.
---