If you ever stared at a chrysalis as a kid, patiently waiting for a beautiful new butterfly to emerge, you were probably left wondering just what was going on inside there. Was the caterpillar reconfiguring itself like a Transformer? Was it morphing like a Terminator? Nobody knows — except now everyone does thanks to these fascinating micro-CT 3D x-ray scans of the process.
---
---
Condom's are a life-saving piece of tech, and for being little more than deflated latex balloons, they do their job pretty well if you wear them. That's the part that Bill Gates is working on. No, he's not going around as a one-man condom-police army, but he is offering $US100,000 to anyone who can make a condom less of a bummer to wear.
---
Researchers at the Johannes Kepler University in Linz, Austria have developed a new kind of image sensor that could one day revolutionise the form factor of digital cameras. Instead of a postage stamp-sized digital eye, the sensor is a flat, flexible, transparent plastic sheet that could be invisibly overlayed on displays, or just used as is.
---
Deep in your heart you know it: there are like two drivers out there on the road that are causing all the traffic jams, and one of those arseholes is the guy right in front of you. Well, new information collected from hundreds and hundreds of drivers' mobile phones actually backs that up. Sort of. It turns out that it takes very few jackasses to screw things up for everyone.
---
It never fails. No matter where you're sitting in relation to the last open wall outlet at the cafe, your computer's charging cord is always just a bit too short. Luckily, a new prototype cable developed at North Carolina State University will let you plug in, even if the outlet's in the next room.
---
Travelling by train can be a lovely way to see a country — until you get tired of the endless farmer's fields and industrial parts of town where rails are normally routed. But if you're on a train equipped with this slick augmented-reality window that enhances the passing scenery, you may never want to get to your destination.
---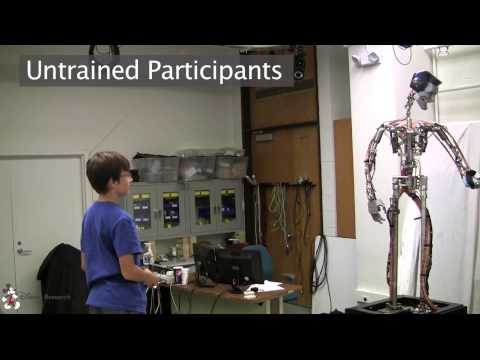 If you thought Disneyland's Hall of Presidents was awesome before, imagine how great it would be if you could play catch with Abraham Lincoln or Richard Nixon? That's seemingly the goal behind this latest engineering — err, imagineering — breakthrough that let will let the park's non-human characters now interact with guests.
---
---