Mother Nature has already mastered the art of camouflage, so it only makes sense that we steal her ideas when it comes to the art of hiding. Researchers at the University of Michigan have developed a remarkable new material "inspired" by chameleons, which can change shape and colour under different lighting conditions.
---
Mastering the perfect golf swing is a lot harder than it looks, and putting is even harder than blasting a golf ball down the fairway. So while it will probably never be approved for use in PGA tournaments, the Jedi Putter — designed by students at Rice University — provides real-time feedback helping an amateur golfer master their putting game.
---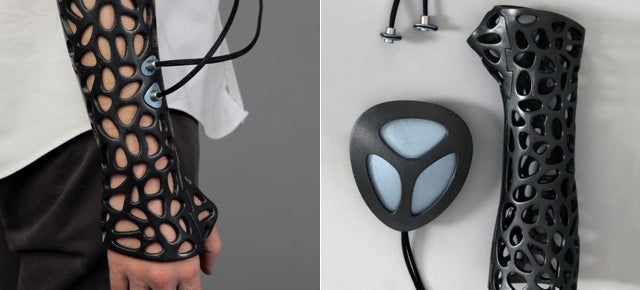 Old-fashioned casts are nasty, a festering stinksleeves that you wear like a medieval torture device for what seems like forever. 3D-printed casts take care of the smell and itch issues, and now Deniz Karasahin has designed the next step: a custom cast with an ultrasound device to speed up bone healing.
---
It's no surprise that the diamond industry is willing to spend whatever it takes to make the process of mining precious gems even more profitable. And while it already relies on X-ray technology for spotting diamonds on the surface of mined ore, researchers at the Fraunhofer Institute's Development Center for X-ray Technology EZRT have developed a way to now spot them buried inside rocks.
---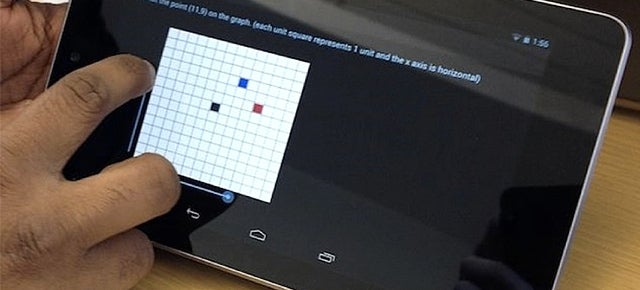 It turns out that your seemingly random taps, swipes and other finger gestures on a touchscreen display might not be so random after all. In fact, the way you interact with a touchscreen is so unique that researchers at Georgia Tech have successfully created software that can lock down your tablet if someone else pokes and prods it.
---
A cloaking device that makes you appear completely invisible is still trapped in the realm of science fiction. But researchers at Duke University have successfully created a cloaking device that works with sound instead, making an object completely invisible to SONAR and other acoustic imaging techniques.
---
We've successfully engineered giant robot arms for building cars on an assembly line. But smaller mass-produced items — like electronics — still mostly rely on the nimble hands and fingers of a human. Building and controlling robots on a very small scale is still very difficult, but a company called SRI International may have found a clever solution using magnets.
---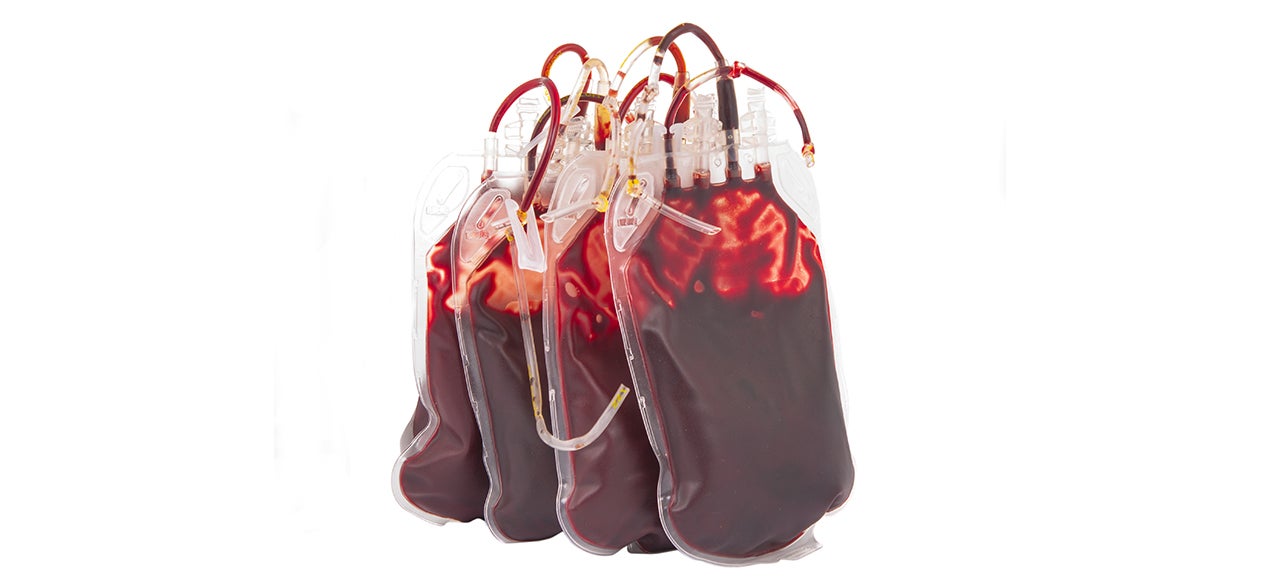 ---
Researchers at the University of Edinburgh showed this week that they could teach an old mouse's thymus to bounce back to a healthy, youthful state, simply by manipulating a single protein that controls gene expression. It's the first time scientists have been able to regenerate a living organ by gene manipulation, and it could have huge implications in health science.
---