There are already cars on the road with intelligent headlights that can sweep left or right to improve visibility as a vehicle steers into a turn. But Opel/Vauxhall, a European subsidiary of GM, are developing next-generation headlight systems that can keep track of where a driver's looking, and automatically re-direct the lights in that direction.
---
Promising public access legislation FASTR (Fair Access to Science & Technology Research Act) has been re-introduced by a bipartisan coalition in Congress. Lawmakers now have an important opportunity to strengthen and expand rules that allow taxpayers to freely read articles resulting from research their tax dollars support. EFF continues to encourage legislators to pass this bill as an important step forward — though there are still some measures to improve.
---
A build up of intestinal gases isn't just an etiquette problem — it's also linked to conditions like irritable bowl syndrome. So researchers have created a swallowable capsule packed with sensors that's able to measure the concentration of gases inside a patient, and wirelessly relay that info back to a smartphone app.
---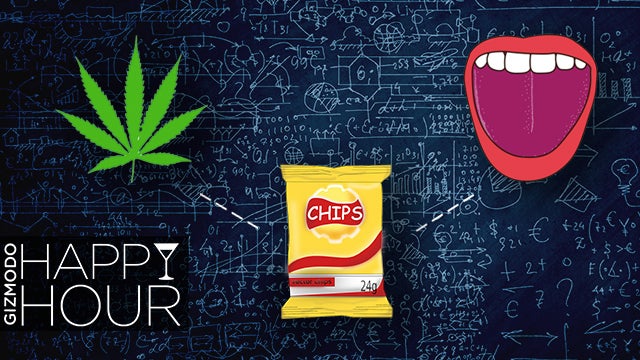 ---
As robots get small enough to easily swim around inside the human body, they will soon be used to perform medical procedures all from within a patient. And researchers at Johns Hopkins University are making such an idea even more plausible with the development of tiny robotic grippers that will actually dissolve away inside a patient after a medical procedure is complete.
---
To make it difficult for law enforcement to trace stolen cars or weapons, thieves will usually grind off their metal vehicle identification numbers or serial numbers. And while techniques for trying to recover those numbers do exist, they're not as accurate as a new method developed by researchers at the National Institute of Standards and Technology — or NIST — that uses a scanning electron microscope to detect imperfections in the metal's crystalline structure.
---
The limits of battery life means that dealing with cords and cables — instead of going completely wireless — is still our reality for at least a few more years. So researchers at MIT figure we should just start using them to our advantage as smart remotes and controllers, instead of just a means to transfer power and data.
---