Loading page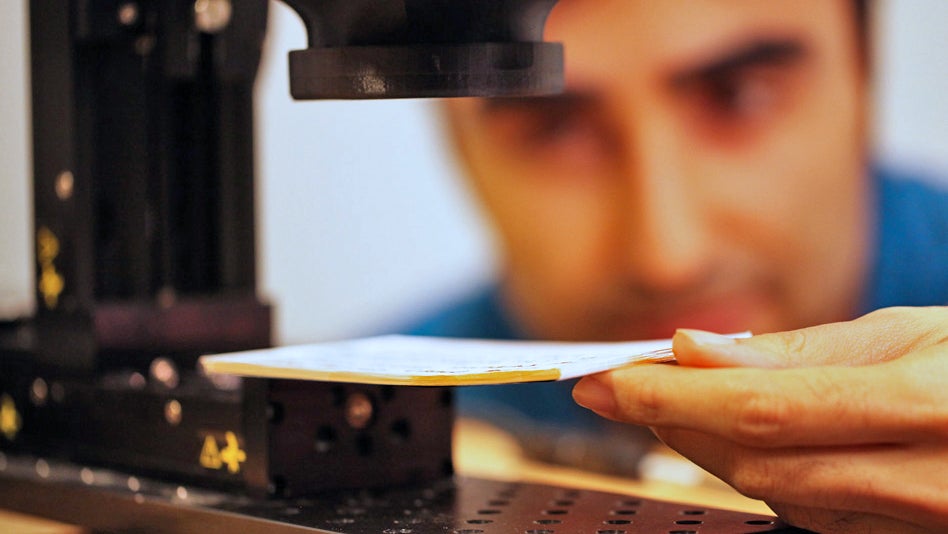 ---
---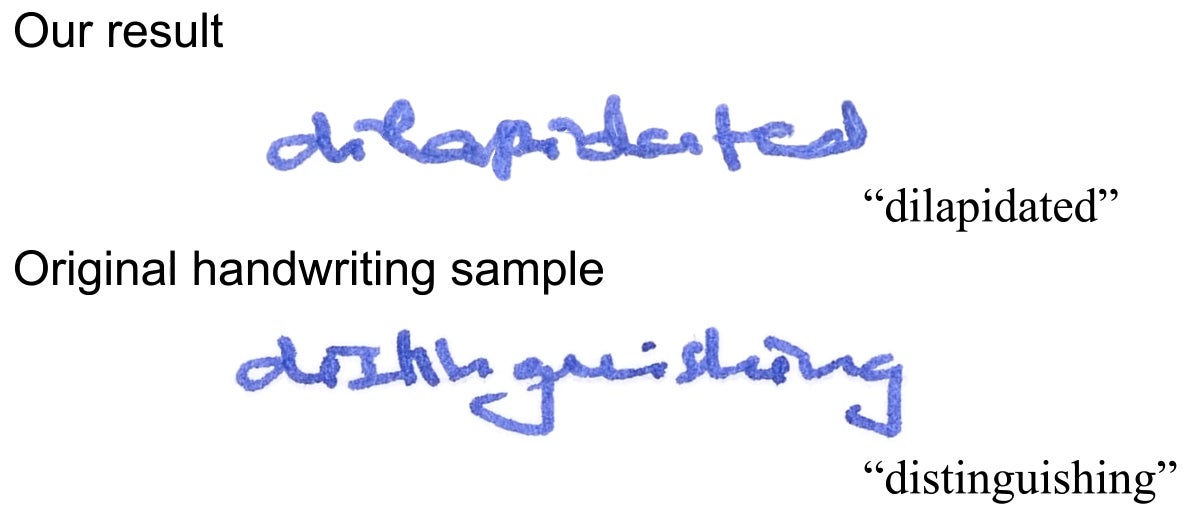 You're probably already overly-anxious about protecting your identity online, but researchers at the University College London don't feel that's enough to worry about. So they have developed new software that can perfectly replicate anyone's handwriting — dead or alive — making it easy to forge signatures and notes.
---
Creating the types of 3D holograms that are used to authenticate products or currency usually requires very expensive, very complex printers. That's what makes them so hard to counterfeit. But a team of researchers from MIT have created a new kind of 3D hologram that can be printed on the inkjet printer you probably already have sitting on your desk.
---
One of the obvious tells that a computer-generated character isn't real is the lack of interaction with the background they have been added to. It's part of the reason why augmented reality apps are fun, though far from convincing. But researchers at MIT's CSAIL Lab have come up with clever a way to make background footage interact with a virtual character.
---
Nearly one in five Australians use an activity tracking device daily or nearly daily. Of the people who use activity trackers, three-quarters are prepared to share that data, on the proviso that it is anonymously used for health and medical research.
This is where Pokemon GO — the wildly popular app that gets users out and about instead of behind their tablet or TV — has got the attention of the Australian health and medical researchers.
---
---
Boston Dynamics' SpotMini is the first robo-dog small enough to be your family's first artificial pet — but it's still about the size of a German Shepherd. What if you want a robo-dog that's small enough to carry in a shoulder bag as a yappy fashion accessory? Say hello to PneuHound, which could very well be the world's first robotic chihuahua.
---
Loading page