Imagine if we could track every single cell in an organism as it develops. The sheer volume of information about how life forms and works would be invaluable for scientific research. The only problem is the startling amount to computational power it would take to crunch that much data. At least until now it was.
---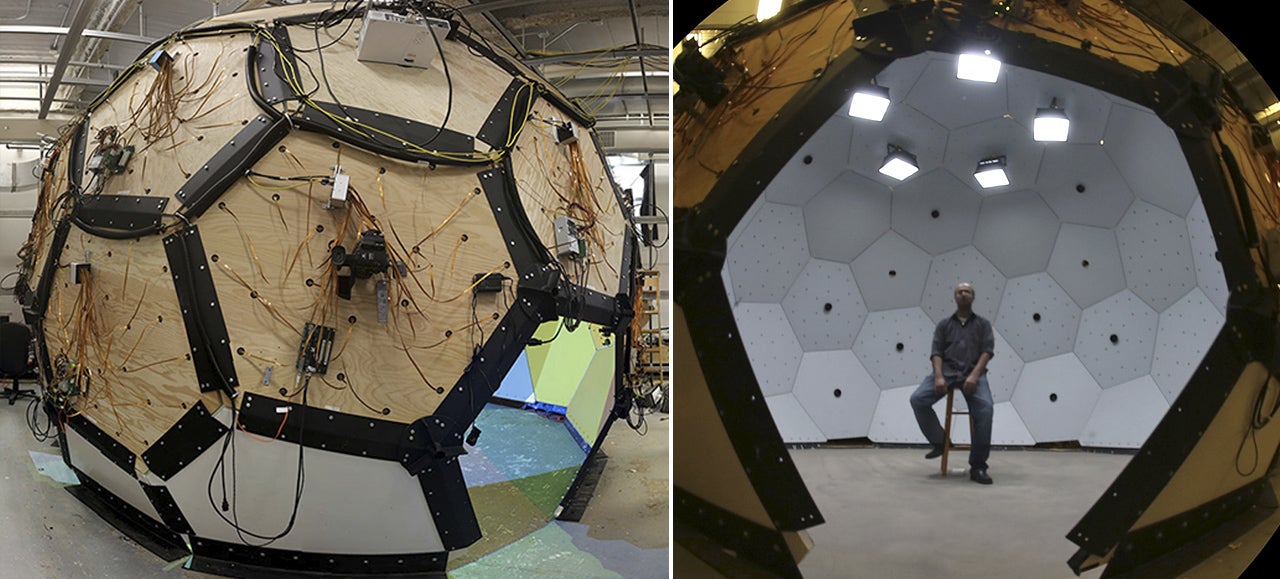 If you've ever watched behind-the-scenes footage of a film with extensive visual effects, you've probably seen actors wearing ping-pong ball covered motion capture suits bringing digital characters to life. But researchers at Carnegie Mellon have come up with a better way to capture 3D motion that can be implemented almost anywhere, even inside an entire stadium, without the need for those awkward suits.
---
The Oculus Rift promises to makeStar Trek TNG's holodeck a reality, but only in your head. You can't spend every moment of your life with a goofy visor strapped to your face, and that's why this alternate approach to the holodeck — using projectors to make a tiny non-descript room appear massive — seems far more plausible.
---
This week, a team of researchers at Dartmouth announced an exciting, if terribly disgusting, medical discovery. A single-celled parasite usually found in cats' intestines — and later in their poop — shows unique promise as a cancer treatment. The researchers even think the parasite could enable them to create personalised cancer vaccines.
---
It is not pleasant inside the core of Jupiter — or any other planet for that matter. However, gaining a better understanding of what's going on in there is key for understanding how these planets form. That's why a team of scientists at Lawrence Livermore National Laboratory recently used diamonds and lasers to recreate those very conditions.
---
First it was an extra set of shoulder-mounted robot arms, but now MIT feels that humanity could also benefit from a couple of extra robotic fingers on each hand. Faye Wu and other researchers at the school have been developing SR — or supernumerary robotic — fingers that work alongside your existing digits to make countless tasks easier to handle.
---
The MIT students who hacked together a Cuisinart soft-serve machine, a Solidoodle, and a freezer to create this wonderful 3D ice cream printer have no plans to commercialize it; they just built it as a proof-of-concept. And that's too bad, because if perfected this machine has the potential to engineer a perfect ice cream cone that's far less likely to topple.
---
It's been almost 15 years since Honda first introduced Asimo, the company's attempt to create a humanoid robot that can walk and perform other human-like tasks. But Asimo's most recent upgrade introduces something unsettling: a pair of dead black eyes and a permanent smirk that leaves the bot looking more like an unsettling china doll with a secret urge to overthrow its creators.
---