As robots get small enough to easily swim around inside the human body, they will soon be used to perform medical procedures all from within a patient. And researchers at Johns Hopkins University are making such an idea even more plausible with the development of tiny robotic grippers that will actually dissolve away inside a patient after a medical procedure is complete.
---
To make it difficult for law enforcement to trace stolen cars or weapons, thieves will usually grind off their metal vehicle identification numbers or serial numbers. And while techniques for trying to recover those numbers do exist, they're not as accurate as a new method developed by researchers at the National Institute of Standards and Technology — or NIST — that uses a scanning electron microscope to detect imperfections in the metal's crystalline structure.
---
The limits of battery life means that dealing with cords and cables — instead of going completely wireless — is still our reality for at least a few more years. So researchers at MIT figure we should just start using them to our advantage as smart remotes and controllers, instead of just a means to transfer power and data.
---
Researchers at Japan's National Institute for Materials Science — or NIMS for short — have taken some inspiration from insects like beetles and butterflies to create a stretchable rubber-like material that changes colour under stress. As the material is stretched, it moves through a spectrum of shimmering colours that can be used to visually identify how much stress is being applied, and when it might be near its breaking point.
---
We haven't seen much of Boston Dynamic's four-legged self-balancing Big Dog robot since it was last spotted hurling cinder blocks in a lab. And that's maybe because the company's robotic geniuses have been hard at work building a smaller more agile version called Spot that weighs just 160 pounds so it can safely operate both indoors and out.
---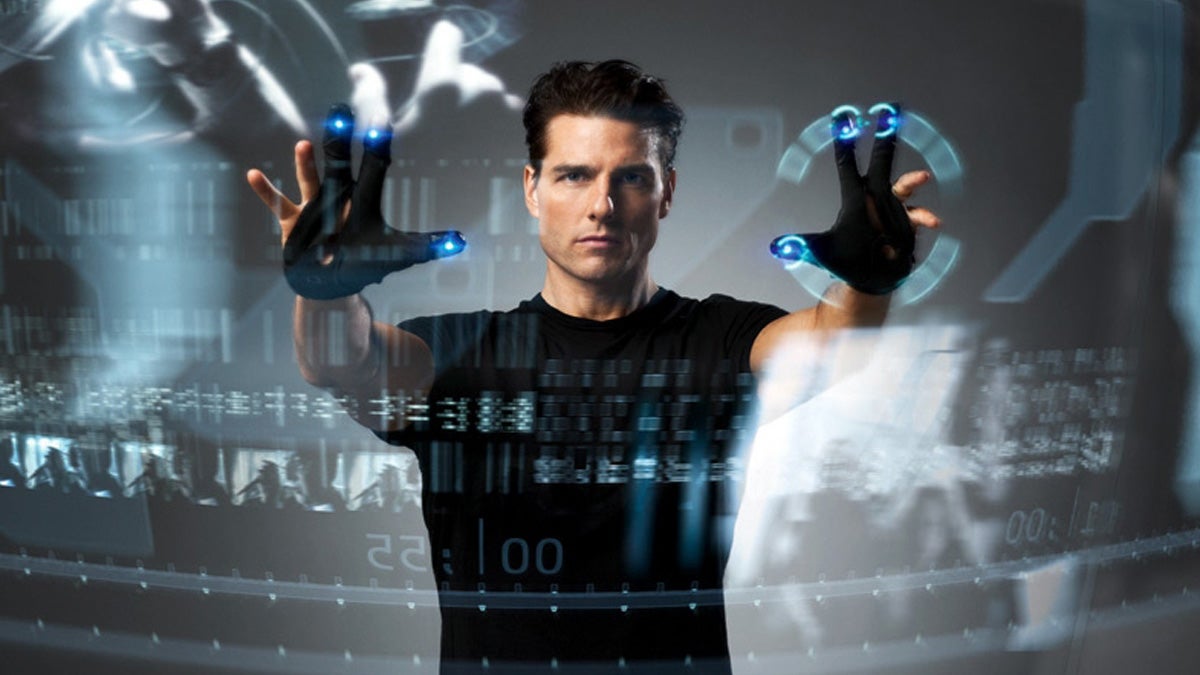 Exactly one year ago, DARPA announced a characteristically sci-fi-inspired mission: to create a search engine that could find things on the deep web that Google's crawlers would miss. The so-called Memex project is now well underway, and for the first time we're getting a look at the crime-fighting search engine in action.
---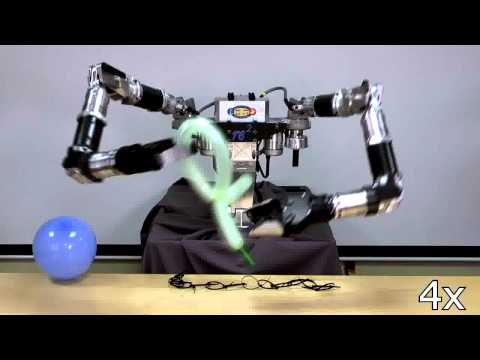 DARPA's ATLAS is an impressive feat of robotics engineering, but despite representing the bleeding edge of automatons, it's slow and clumsy when it comes to doing anything on its own. A better way to make a robot as skilled as a human is to simply put a human in complete control of it, manipulating it remotely like a puppet from a safe distance. That's what RE2 Robotics thinks is the best approach, and watching the robot arms it developed make a balloon animal is pretty convincing.
---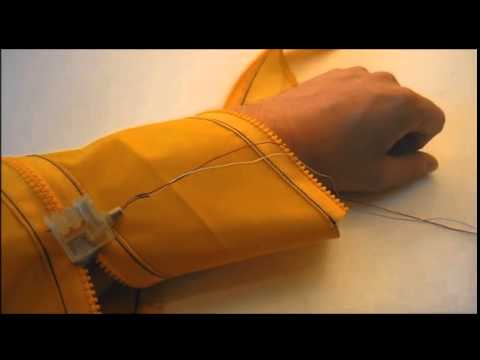 Sneaker freaks have their fingers crossed that Nike will be able to deliver power laces in time for when Back to the Future II predicted we'd all be wearing them. But what about the rest of our clothing? Who wants to be bothered zipping up a jacket when your shoes automatically lace themselves? So Adam Whiton and MIT's Personal Robots Group have already been hard at work developing, and perfecting, automatic zippers.
---
After teasing a "Precision Medicine Initiative" in his State of the Union address, US President Obama today released the details of his $US215 million plan: A massive database containing the genetic profiles and health records of at least a million volunteers. Genetics sequencing! Big data! These all sound like good things! But there is potential problem: Electronic heath records are a goddamn mess.
---
In recent years, taking a simpler approach to science and engineering has paid off handsomely in certain fields. It's part of the reason there are now rovers exploring Mars, and many feel it will be the easiest way to make robots more commonplace. After all, what could be a simpler way to build an automaton than with stickers and tape?
---