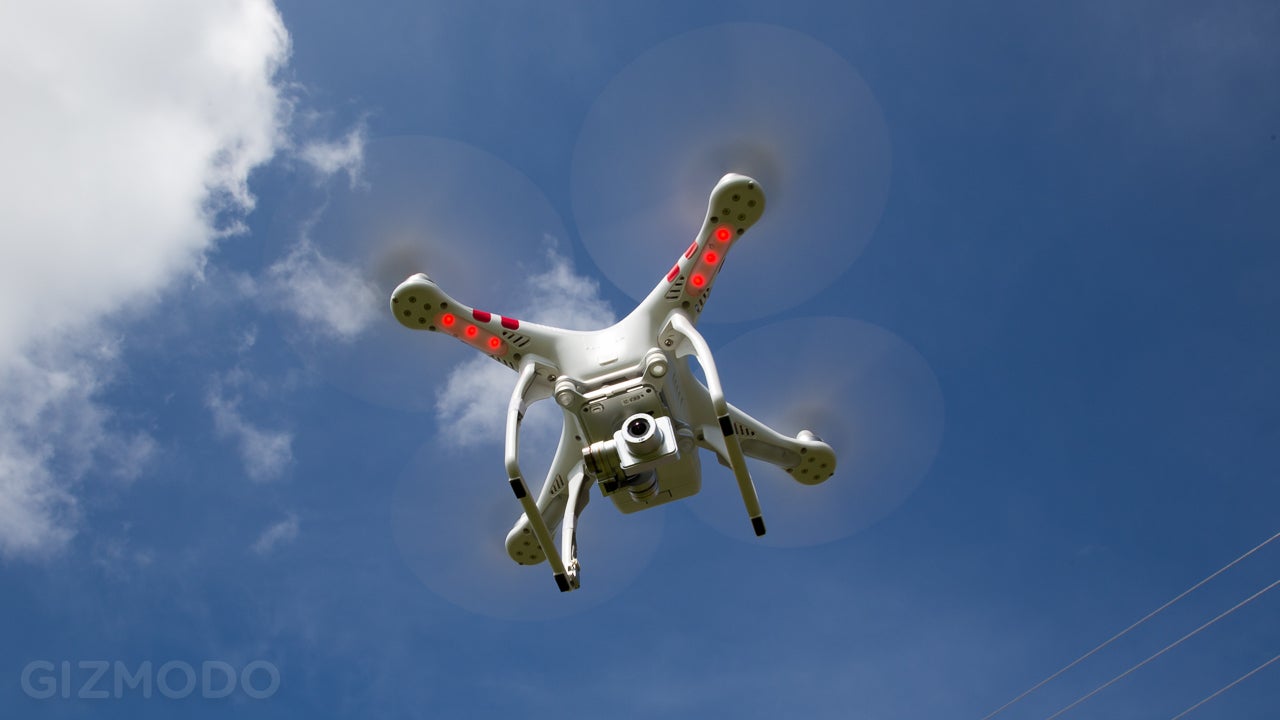 DJI has been making remote-control quadcopters for years. Originally, you had to strap your GoPro to it, but last year DJI introduced the Phantom 2 Vision, which had its own integrated camera system. It was pretty sweet, but every tiny turn you took your video shook enough to scramble your viewer's brain.
---
Last week Samvir Thandi blew our minds with a model rocket car that hit 458 km/h. But it was basically just a rocket engine with wheels that you aimed — hopefully accurately — and fired. Nick Case's remote control speed demons actually have electric motors, and his latest creation — quite possibly the world's fastest RC car — just hit over 300 km/h.
---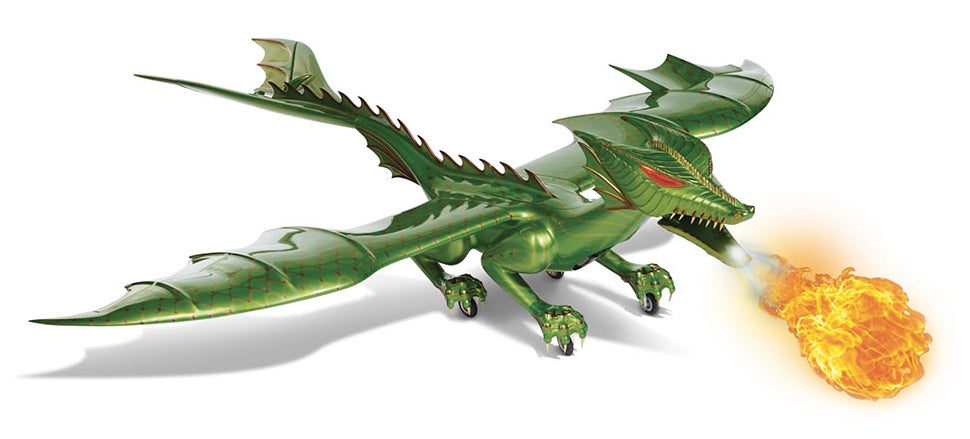 Thanks to Game of Thrones, dragons are en vogue again. And Hammacher Schlemmer is capitalising on their renewed popularity by letting you buy one of Rick Hamel's amazing flying RC dragons. In the air it can hit a top speed of around 112.7km/h, and on the ground it actually breathes fire. What more could anyone ever want?
---
Like peanut butter M&Ms, sofabeds put two wonderful things into one even awesomer package. People like sitting, and people like sleeping — it's the perfect combo. So how could a sofabed possibly ever be improved? With an electric mechanism that automatically unfolds and retracts the mattress, with the cushions still attached.
---
If the recent RoboCop remake has made you extra nostalgic for the original films, this 1:4-scale figure should provide you with all of the fond memories you need. In fact, with 30 points of articulation, and a face painted with a multi-layer technique that even shows veins beneath the skin, from a distance you might just mistake it for the real thing.
---
Raising the question of whether Dean Kamen actually invented the Segway, or just discovered it at an archaeological dig, Spin Master's newest robo-pet Boomer is a remote control dinosaur that self-balances on a set of wheeled feet, terrorising anyone you tell it to. With sound effects, light-up eyes, a swinging tail and a moving head that occasionally bites, Boomer is designed to be slightly more possessive than a robot dog.
---
To a lot of people, drones are those scary things that kill people in Afghanistan. To others, though, they're a super-fun hobby and even a valuable tool.
---