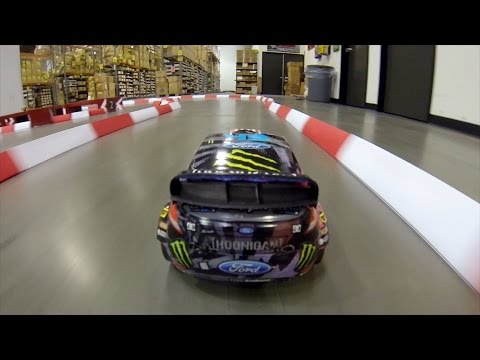 There's a good reason Ken Block's gymkhana videos have racked up millions of YouTube views: they show off an extreme level of driving skill that most of us can only dream about. Drifting RC cars is a slightly more achievable and affordable goal, but it still must take untold hours of practice to reach the skill level of the drivers controlling these tiny drifters.
---
Few of us have the financial resources to build a Batmobile that does everything the ones in the movies can do. Or even a full-scale replica that just drives, for that matter. But if you can scrape together a thousand bucks, you can easily get your hands on this 1:12-scale remote control Tumbler toy that includes a tiny built-in camera that makes you feel like you're sitting in the cockpit.
---
Briefly: You might not think you need a remote control tissue box designed to look like a Japanese subway train. But think back to the last time you were sick, and just getting out of bed felt more challenging than running a marathon. Now you see why $US34 for an RC train that can deliver tissues right to where you've crashed is definitely money well spent. [Japan Trend Shop]
---
Using a remote control mower to cut your lawn? That's working smarter, not harder. Using a remote control boat to troll your favourite fishing spot? That's just making a lazy sport even lazier — which, of course, is awesome. Why struggle with wrangling a long fishing pole at the crack of dawn when you can simply troll using a wireless controller?
---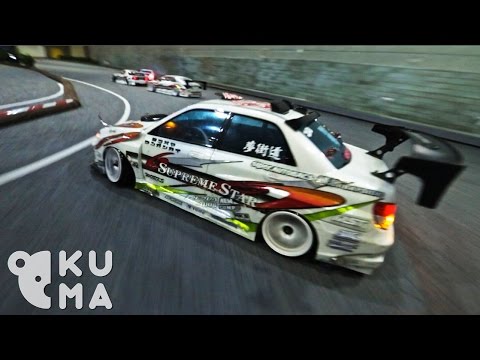 Video: Drifting R/C cars isn't a completely new pasttime, but there's still something magical about watching a trio of R/C cars go flying off a jump — sideways. It's everything you ever wasted your childhood trying to achieve, but done by grown-ups with far more skill.
---
As Marvel's most wantonly destructive character, there's only one feature kids are really looking for when they ask their parents for a Hulk toy. It has to smash stuff, and it has to smash stuff repeatedly until they get tired of smashing stuff. It's a simple list of demands, and JAKKS Pacific has met every one of them with its new, and aptly-named, RC Hulk Smash.
---