To a lot of people, drones are those scary things that kill people in Afghanistan. To others, though, they're a super-fun hobby and even a valuable tool.
---
Sometimes well-placed propaganda is the strongest weapon of all. So the folks at Brando have come across what could be the most dangerous RC toy ever devised, armed with an extra spinning rotor that displays custom messages. Because a foam arrow to the eye doesn't hurt nearly as much as the revelation that "Jason smells like poop."
---
Cheetahs aren't just the fastest animal on land; they can also turn on a dime thanks to a long tail that serves as a counterbalance when cornering. So it makes perfect sense that if you want to improve the handling of a man-made vehicle, you'll slap a cheetah-like tail on the back. And that's exactly what researchers at the University of Cape Town have done with this highly manoeuvrable robot car named Dima.
---
For a second, I was stunned that a flying broom can lift a human into the air. Then I realised how silly I am. And then I secretly wished it were true that people could fly on brooms. Then I swore that some angles of the video looked real. And then I realised that it's just a super slick RC plane created to look like a man flying on a broom. Still. I want to believe that people can fly.
---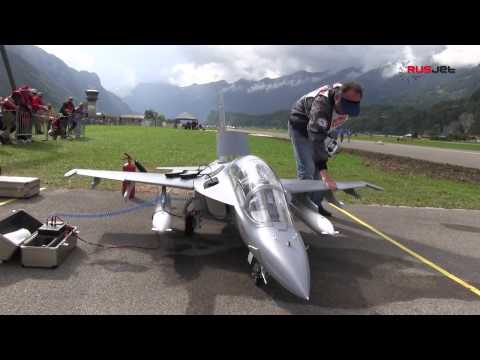 Putting those cheap RC toys you can find at a department store — and even the model kits from a hobby shop — to shame, these incredibly detailed scale model fighter jets look almost as intense to fly as the real thing. In fact, racing through the skies they're almost impossible to distinguish from the real thing too.
---
If there's one thing kids like more than toys, it's toys small enough to sneak and bring wherever they go. And while RC cars and choppers have gotten remarkably small over the years, this particularly tiny helicopter from Docooler one-ups them all with a clever folding design that lets you store and transport it in its own wireless controller.
---