Shugendo is an old religion in Japan that started in the 7th century that focuses on a spiritual experience or awakening of sorts with nature. There's more to it then that, of course. But this film by Mathieu Le Lay explores that world and follows Yamabushi monk Kosho Tateishi during his prayer rituals.
---
In the ongoing conflict between science and creationism, evolution is usually a main point of contention. The idea that all life on Earth evolved from a common ancestor is a major problem for creationists. As a geologist, though, I think that the rocks beneath our feet offer even better arguments against creationism. For the creationist model doesn't square with what you can see for yourself. And this has been known since before Darwin wrote a word about evolution.
---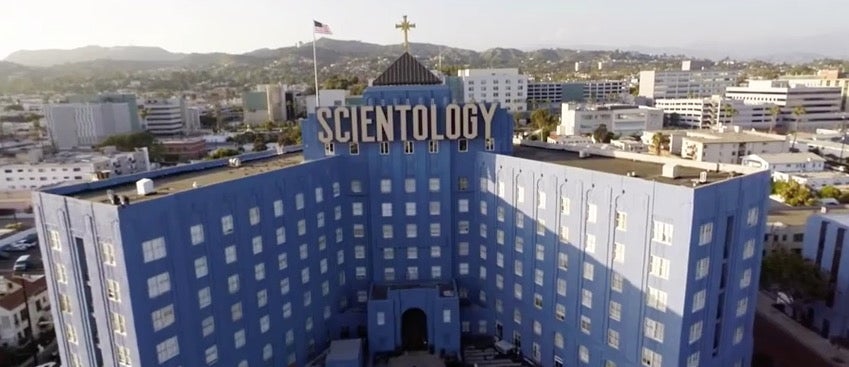 Empire-building has been part of many a religious group's strategy throughout history. But no one does it better than Scientology. The documentary Going Clear: Scientology and the Prison of Belief, which debuts on HBO tonight, offers the first in-depth survey of Scientology's practices, including its ongoing quest to acquire high-profile real estate.
---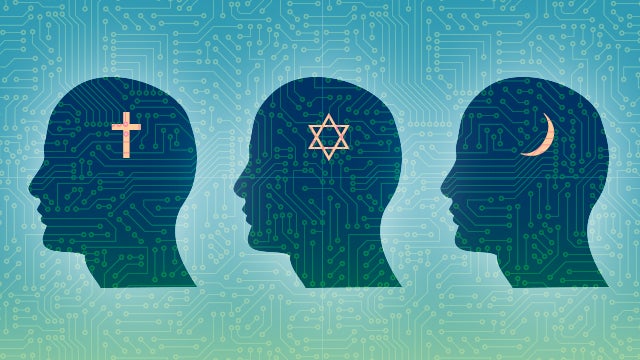 ---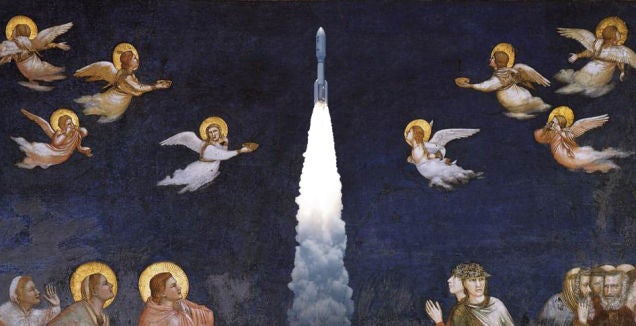 Assuming we don't blow ourselves up before then, colonising other planets may be the last hope for the survival of humanity. Most of the preparation for this cosmic expansion has centred around solving the more immediate, physical problems of transporting our bodies into deep space, but what about our culture? Therein lies an issue that's often overlooked: Can the major monotheistic religions of the world reconcile what space means for our immortal souls?
---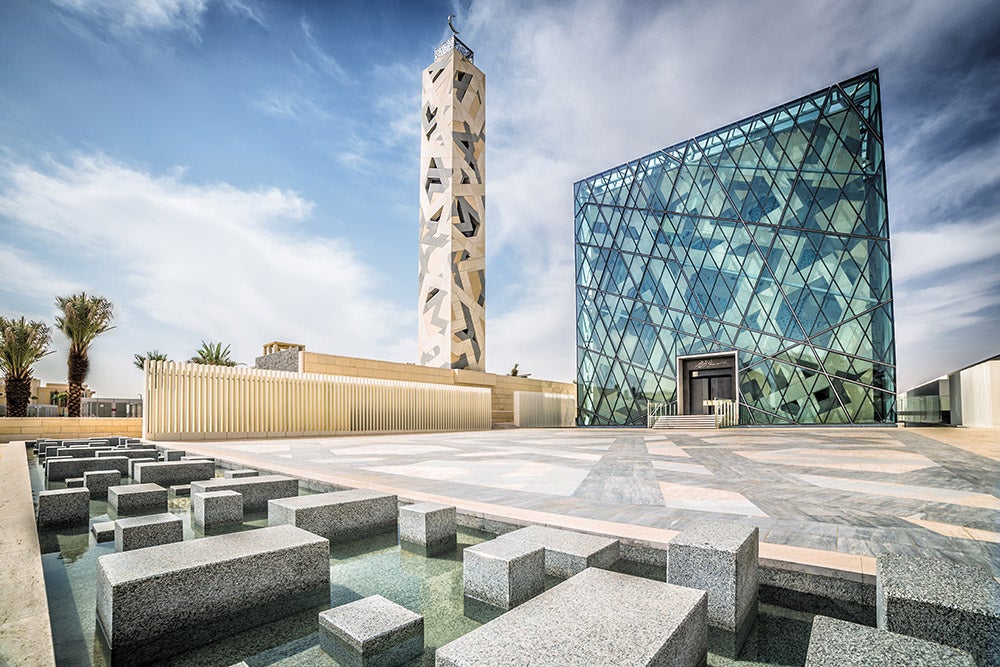 Religion is changing — from the stained glass industry to Portlandia's perfect parody of a desperate pastor's plea that "church is an option". At the same time, there's been a major renaissance in religious architecture over the last few years.
---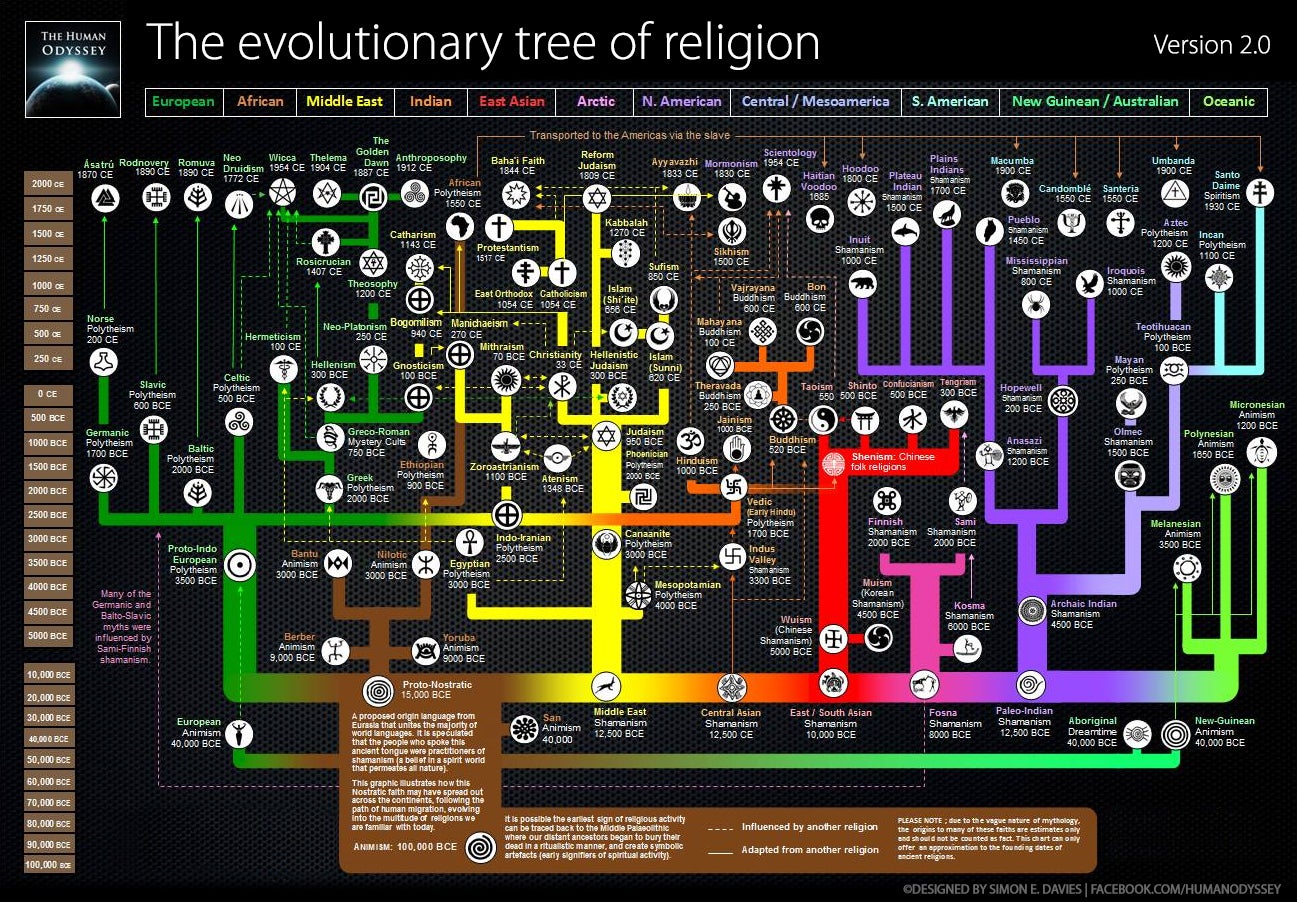 I spent some of my university years studying with the Jesuits, which inevitably led to theology classes and the fascinating history of religion. That class is summarised in this new version of a great graphic by Simon E. Davies, a complex tree of myths and traditions continuously evolving into remakes.
---