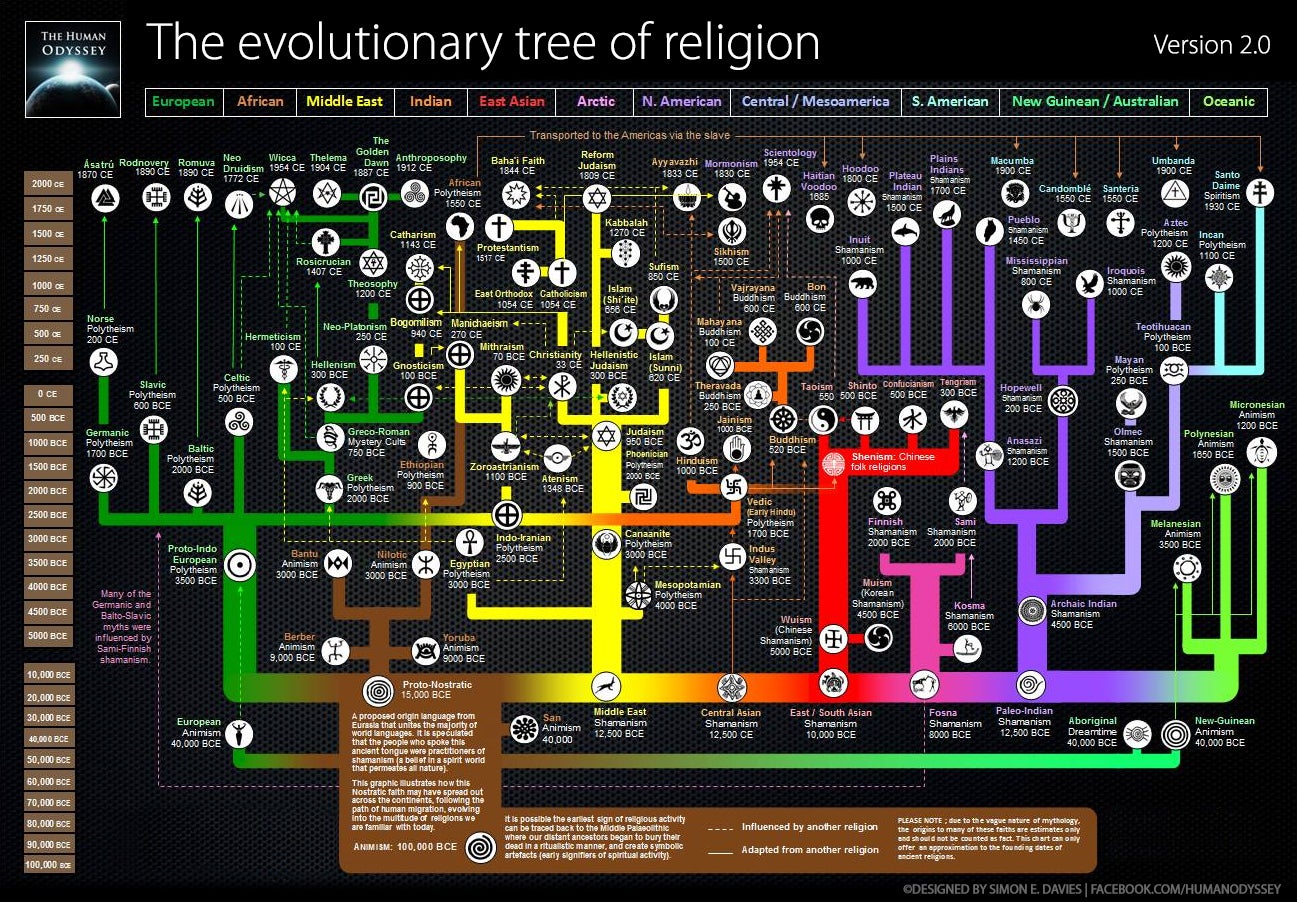 I spent some of my university years studying with the Jesuits, which inevitably led to theology classes and the fascinating history of religion. That class is summarised in this new version of a great graphic by Simon E. Davies, a complex tree of myths and traditions continuously evolving into remakes.
---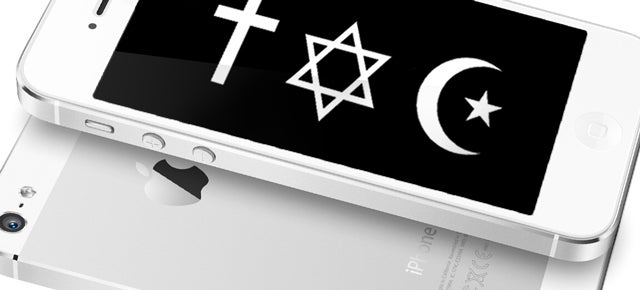 At this point, our entire lives could be boiled down into a series of apps. Schedules, diets, friends, family, play — it's all there in a set of brightly coloured, easy-to-digest icons that have come to define the way we see ourselves. And though it may be hard to reconcile, even religion is no more than a Google Play or App Store click away. The salvation of your eternal soul is now downloading.
---
The Cosmos reboot was fairly generous as far as leaving room for religious interpretation goes. But apparently, one Fox affiliate station in Oklahoma City decided there was still just a little too much science talk for their liking, so they cut out the 15-second mention of evolution.
---
---
There's a perception that religion and science go together about as well as mayonnaise and marshmallows. In some instances, this is, perhaps, true. But on a typically warm Southern California January in 1933 at the California Institute of Technology in Pasadena, California (the same place and same time that Jack Parsons of rocket science fame was doing his experiments — history intersecting!), religion and science proved that these two ideals didn't have to be enemies.
---
The Old Testament contains one of the oldest architectural briefs in history: A description of the Tabernacle, a portable compound that God describes as his earthly dwelling place. It's a surprisingly specific set of guidelines — from the dimensions of the tent to the dolphin-skin roof — which have been interpreted in countless ways over the centuries. So what would it look like if it was built in modern-day Manhattan?
---
No matter what your beliefs, it's hard to deny that the era in which the Bible takes place was a more, uh, brutal time, filled with plagues, salt pillars and excessive murders — plus plenty of conflicting moral diktats from the man himself. Now, one designer has built a handy map to help us navigate the text.
---