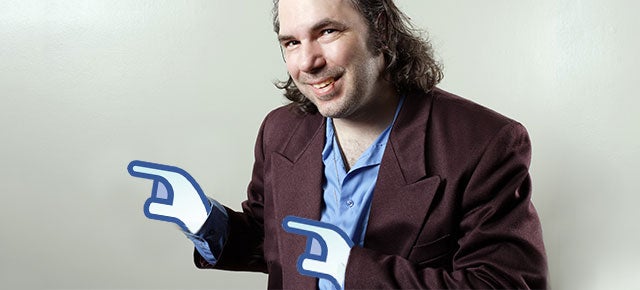 Facebook pokes, LinkedIn romance, and how to deal with someone who doesn't understand email — that's what we're dealing with this week at User Manual, Gizmodo's weekly internet advice column. We're here to help!
---
---
The January 1987 issue of the legendary (and sadly, now defunct) Omni magazine included predictions from 14 "great minds" about what the world might look like in 20 years. By the year 2007, musician David Byrne believed that computers would do little for future musicians outside of their bookkeeping.
---
The best wedding proposals involve things that you both care about. Memes, drones and so forth. This proposal is especially cute, because photographer Jerrit Pruyn combined his love for cameras with his love for his girlfriend. He etched 'Marry Me' inside his camera, so that when his girlfriend looked inside she'd be asked the question.
---
Online dating is great! You can meet people you otherwise would never encounter that share your interests and just might end up being the one. But the anonymity factor makes it just as easy to flake on someone when it comes to meeting IRL as it is to click on his or her profile to begin with. So how do you keep the digital spark alive long enough make it from arranging the date to the actual date?
---