When you get in a new relationship, things start out amazing. You discover new things together. You expand your horizons. You spend as much time as you can together. You love to hold them. It's all very exciting! But am I talking about a new relationship with a person… or a phone? CollegeHumor poked fun at how our feelings toward gadgets are exactly like how we are with people.
---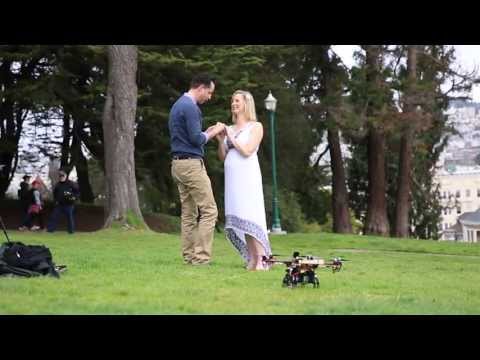 When I think of romantic, when I think of heartwarming, when I think of being sweet… I don't think of drones. But if I think of awesome and if I think of kickass and if I think of freaking cool… I do think of drones. So guy who used a flying drone to drop off the ring while you proposed, you're awesome.
---
If a girlfriend body pillow doesn't ring your bell, don't worry. There's now a male alternative that includes all of its limbs and body parts — or at least most of them.
---
While data shows that overall happiness in your relationship fell eight more points, there is still a 31 per cent chance of makeup sex today, depending on average energy levels after work and how proactive you're feeling (see chart). However, if you just order $18 of Chinese takeaway food like you did last weekend, projections show a 16.8 per cent drop in possible intercourse and a whopping 74.2 per cent upswing in video-streaming, with both of you falling asleep long before the movie is over.
---
Everyone you know has an online dating profile, and if they say they don't, they are lying to you. We can poke fun at it all we want, but there's actually a mathematical formula behind it.
---
Valentine's Day is great if you have someone to share it with. But for the lonely hearts out there, seeing couples enjoying all the love and the happiness and the not-being-perpetually-alone-for-eternity can perhaps pour a little salt on a long-standing wound.Fortunately, and as with everything else in life, the internet has the answer to your loveless woes.
---