If you don't know who Greens' Senator Scott Ludlam is, then listen up. He's a top bloke and also a guy who has been at the forefront of issues like the data retention proposals and the National Broadband Network roll-out as the Communications spokesperson for the Greens. Why are we re-introducing you to him? You're about to get a decent opportunity to ask him stuff because he's doing his first Reddit Ask Me Anything (AMA) right now!
---
Or, for that matter, the Stock Market or Syria? Reddit's latest official YouTube venture tries to make sense of complex topics through the eyes of the very young.
---
Reddit is trying out something new: it has launched its own, original mini-series of web videos. Bases on its Explain Like I'm Five subreddit, it explores political and social issues in a way anyone can understand.
---
---
What did you get up to this weekend? Personally I played Nerf guns with my friends around my apartment for two hours (who says turning 25 means growing up?). As fun as that was, however, I guarantee you it wasn't anywhere near as interesting as skateboarding from Sydney to Wollongong in freezing temperatures, lashing winds and fierce rains for the sheer hell of it.
---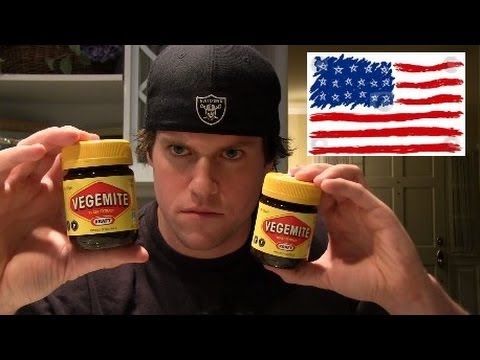 We get it. You wear your cap backwards, you talk tough, you're cut like a demigod: you are a tough guy. The best thing about your stereotypical tough guy is that sooner or later, you can be guaranteed that they're going to do something really stupid. Here's one we prepared earlier: watch this giant idiot eat two tubs of Vegemite in three minutes.
---
---
It's no surprise that people like to try and build things from Iron Man. Iron Man is awesome. We've seen a Reactor Ring that doubles as a ring box, but it doesn't actually generate any power. This home-made Iron Man gauntlet on the other hand, actually does do some real Iron Man stuff, like shoot lasers.
---