It's easier to feel less guilty about forgetting your reusable bags for grocery shopping when you plan to use the plastic ones for garbage later. And in turn it wouldd be easier to use those plastic bags for garbage if this clever rubbish bin concept, featuring strategic grooves to accommodate small or multiple bags at once, were a reality.
---
If the motor burns out on a cheap desk fan, or the power switch breaks on a simple hand mixer, you're not going to have them repaired. But just replacing cheap appliances is pretty wasteful, so using 3D-printing techniques and standard components, a group of designers have proposed a sort of building kit for creating useful household appliances instead of toys.
---
New York City fills recycle bins with tons and tons of discarded paper. That cast-off fibre lives to serve another day, thanks to the wonders of recycling. NYC Sanitation's director of photography Michael Anton followed that voyage from start to finish, creating this beautiful timelapse of the process.
---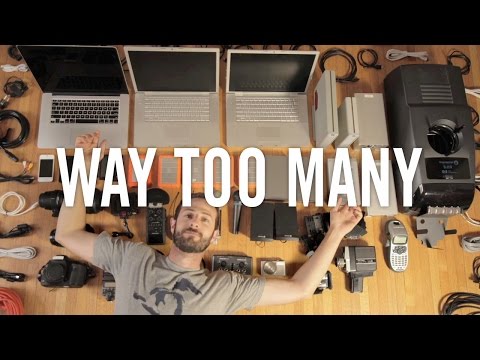 We all know we should recycle our electronics, but we don't really know what happens after we drop them off at the e-waste centre. So filmmaker Alex Gorosh followed his old iPhones, all the way to Agbogbloshie, Ghana, the largest electronics dump in the world. It's a place so dirty and dangerous it's nicknamed "Sodom and Gomorrah."
---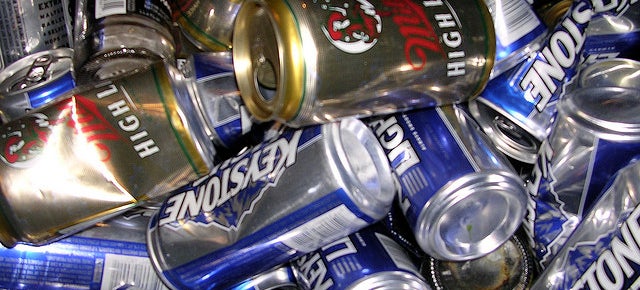 ---
There are over one billion cars in the world, and the vast majority of them use batteries made from lead. As lithium batteries replace these old timers, eventually there may be many of the lead suckers sitting in landfills. Which is why MIT wanted to find a way to reuse them — by turning them into a new kind of solar cell. It's surprisingly simple.
---
---
So you love flying. You love every type of aircraft. You would spend the whole day high above ground if you could. But that's impossible, and when you return to your home or to your office, you want to feel at least a tiny bit of that sensation you felt at those high altitudes. Thanks to a few designer and furniture makers, this is now possible.
---
Star Trek's replicators were not only able to produce any food or products our far-off descendants wanted, they were also able to make it from any kind of waste products. It was the ultimate recycling scenario, one that the new Ekocycle Cube 3D Printer hopes to emulate by using a new filament made in part from recycled plastic bottles.
---