One of those jokester Vines had previously made a six-second funny on a tortilla playing music, but Rhapsody Records wanted to see if it was actually feasible. Supposedly it is! They took an uncooked flour tortilla and then laser etched the deliciousness into something that can hold music.
---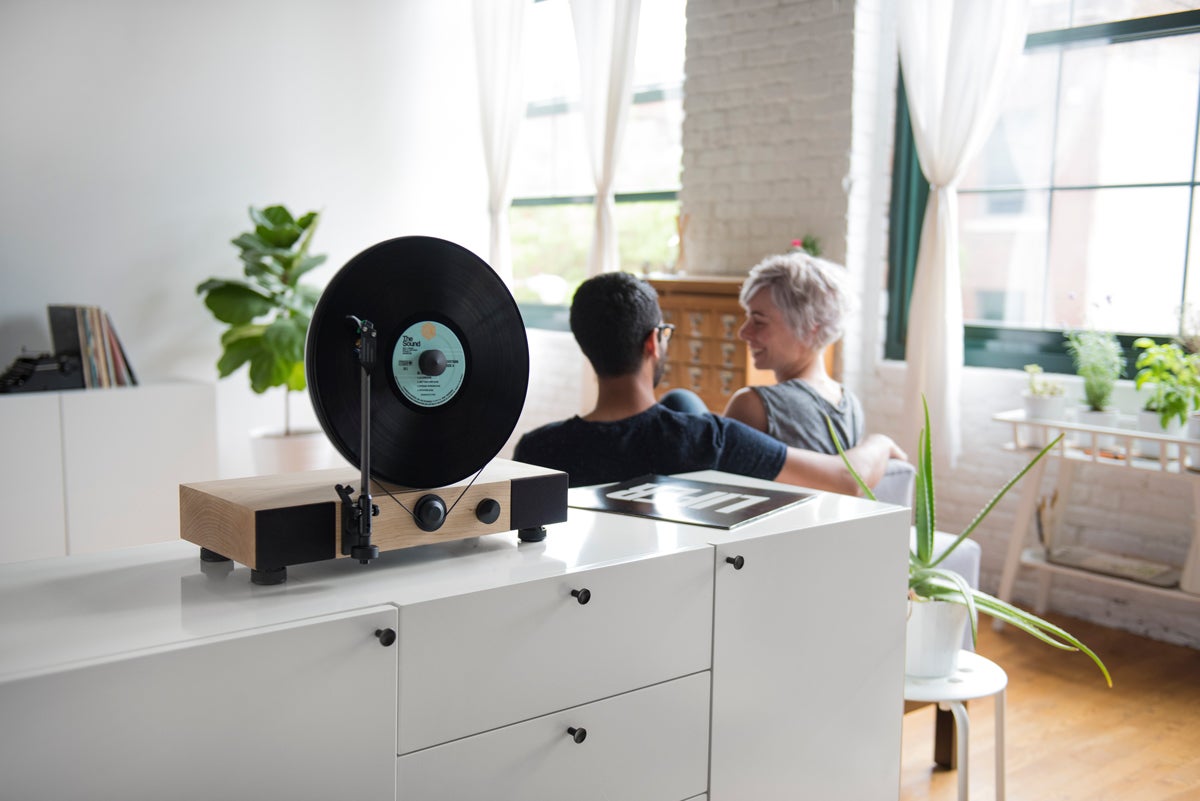 Thanks to the growth of Urban Outfitters and independent local free-trade coffee shops, vinyl records are back on the rise. But this is still the 21st century: Why settle for a pedestrian, boring, flat record player, when your vinyl could be proudly spinning vertically?
---
Video: I don't care that I supposedly understand how vinyl records work because I still totally think they're the work of at least some low level sorcery. Trapping sound and music and voices? Come on! Anyways, my disbelief aside of analogue technology aside, here's a cool microscope view of vinyl records being played.
---
---
Just because you prefer the warm, crackly sound of vinyl records to MP3s doesn't necessarily mean you also like being tethered to a home stereo whenever you want to listen to your record collection. So Pyle has created this portable turntable that transforms into a briefcase for easy transport, and also includes a rechargeable battery powering a pair of flip-out speakers.
---
You've probably seen Jimmy Fallon do his ultra-famous Neil Young impression before, but there's nothing better, really, than seeing Mr Young himself on the Fallon stage, playing a track inside Jack White's old-school novelty recording booth.
---
Sonic purists swear that everything sounds better on vinyl, and you know what? Spinning records is also just way more freaking fun. It's common to digitise your LPs, but what if you could easily do the reverse? This dude made a device that makes it easy to press audio files into albums in real time.
---