Just because you prefer the warm, crackly sound of vinyl records to MP3s doesn't necessarily mean you also like being tethered to a home stereo whenever you want to listen to your record collection. So Pyle has created this portable turntable that transforms into a briefcase for easy transport, and also includes a rechargeable battery powering a pair of flip-out speakers.
---
You've probably seen Jimmy Fallon do his ultra-famous Neil Young impression before, but there's nothing better, really, than seeing Mr Young himself on the Fallon stage, playing a track inside Jack White's old-school novelty recording booth.
---
Sonic purists swear that everything sounds better on vinyl, and you know what? Spinning records is also just way more freaking fun. It's common to digitise your LPs, but what if you could easily do the reverse? This dude made a device that makes it easy to press audio files into albums in real time.
---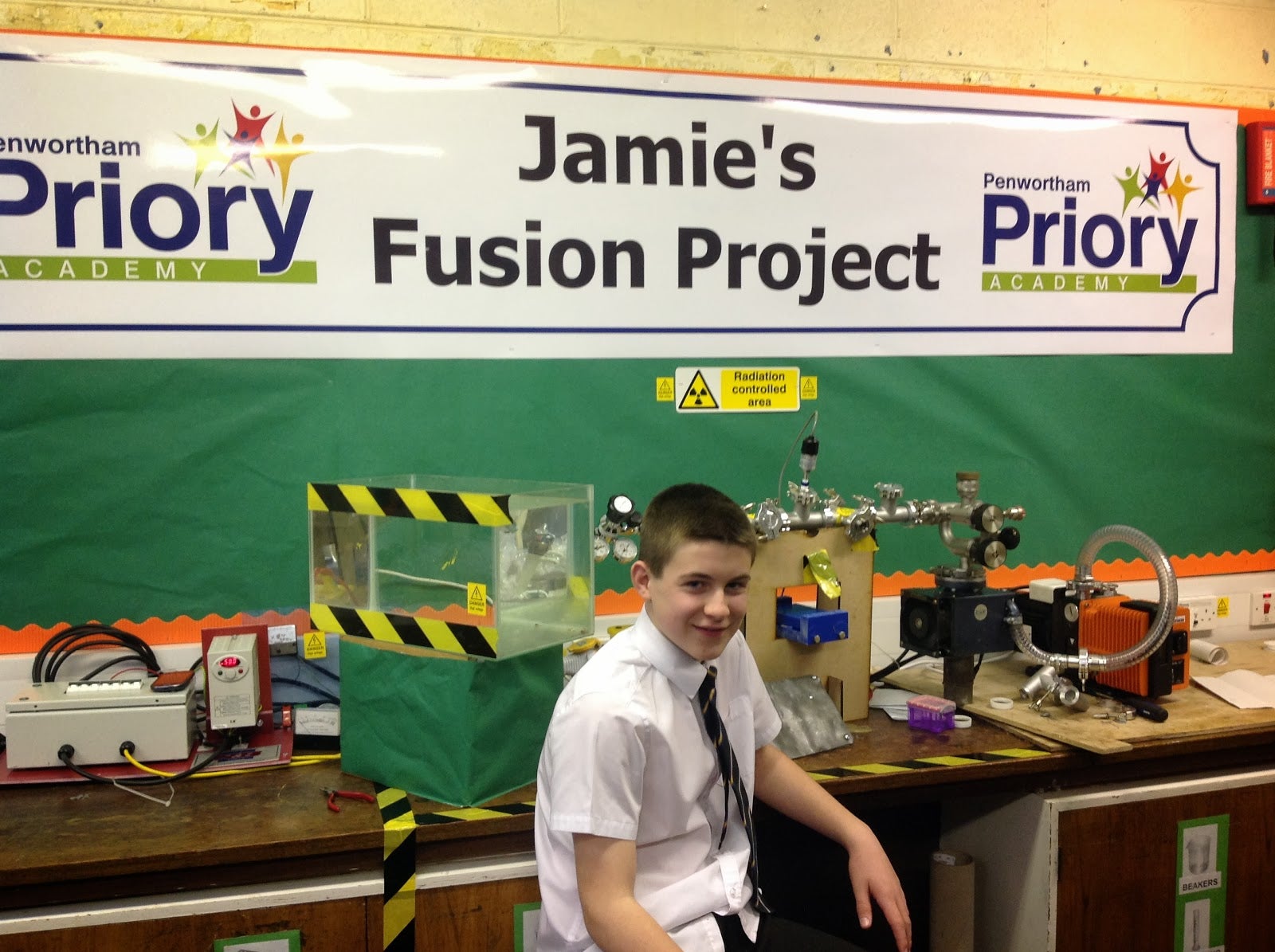 Do you remember what your greatest accomplishment was at age 13? Well, it doesn't really matter either way, because whatever it was, Jamie Edwards — the tween scientist who's now the youngest person to ever carry out atomic fusion — just crushed it.
---
Vinyl may have had its day — hell, some readers of this site may never have seen it in action — but for a small group of dedicated fans, it still lives on. This amazing 1956 video explains the process, which has actually changed very little over the last 50 years, of transforming performance into long-player.
---
Ready for a big number? 502,165. That's the number of LED lights the family of David and Janean Richards in Canberra has decked its home in order to clinch the 2013 Guinness World Record for most Christmas lights in one display. Whoa.
---