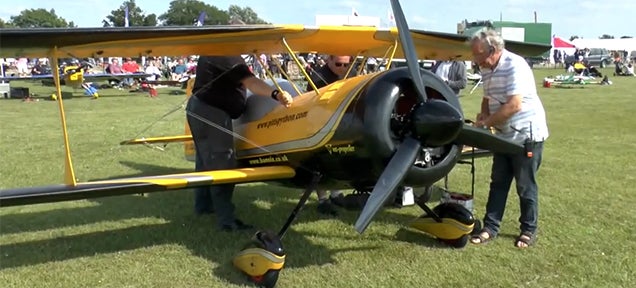 ---
Last week Samvir Thandi blew our minds with a model rocket car that hit 458 km/h. But it was basically just a rocket engine with wheels that you aimed — hopefully accurately — and fired. Nick Case's remote control speed demons actually have electric motors, and his latest creation — quite possibly the world's fastest RC car — just hit over 300 km/h.
---
---
Sometimes well-placed propaganda is the strongest weapon of all. So the folks at Brando have come across what could be the most dangerous RC toy ever devised, armed with an extra spinning rotor that displays custom messages. Because a foam arrow to the eye doesn't hurt nearly as much as the revelation that "Jason smells like poop."
---
Cheetahs aren't just the fastest animal on land; they can also turn on a dime thanks to a long tail that serves as a counterbalance when cornering. So it makes perfect sense that if you want to improve the handling of a man-made vehicle, you'll slap a cheetah-like tail on the back. And that's exactly what researchers at the University of Cape Town have done with this highly manoeuvrable robot car named Dima.
---
The militaries of the world always have the best toys, so if you were impressed by this tiny RC helicopter from Silverlit, you'll be blown away by the PD-100 Black Hornet that British forces have been using for reconnaissance since last year. At just 16 grams it's about the closest thing we've got to a remote controlled flying insect.
---
Apparently, to commemorate the wrapping of The Avengers, Robert Downey Jr's staff pitched in and got the Hollywood star a little something. Well, it's not exactly little, but it certainly is something. And it flies.
---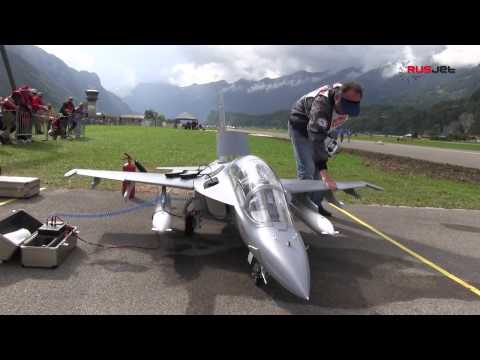 Putting those cheap RC toys you can find at a department store — and even the model kits from a hobby shop — to shame, these incredibly detailed scale model fighter jets look almost as intense to fly as the real thing. In fact, racing through the skies they're almost impossible to distinguish from the real thing too.
---
If there's one thing kids like more than toys, it's toys small enough to sneak and bring wherever they go. And while RC cars and choppers have gotten remarkably small over the years, this particularly tiny helicopter from Docooler one-ups them all with a clever folding design that lets you store and transport it in its own wireless controller.
---