Borrowing a neat trick from the Bell Boeing V-22 Osprey, Spin Master has created a new RC plane that's able to take off and land vertically at the push of a button. The Air Hogs Fury Jump Jet's wings and rotors both rotate to point up, essentially turning the plane into a helicopter that can hover in mid-air.
---
There's a good reason Spin Master's Zoomer Dino took home 'Toy of the Year' honours for 2014. It's not only as close as you can get to owning a life-like pet dinosaur, it's also able to balance on two wheels like the insanely-expensive Segway. And now that Jurassic World is dominating the box office, it's only fitting for Zoomer Dino to get a fitting upgrade.
---
Anki delivered a devastating blow to slot cars with its original Drive set, giving tiny RC cars a brain so they could stay on a track without the need for a peg underneath. But with Overdrive slot cars are officially dead now that your track can be any shape you want, complete with U-turns, intersections and jumps.
---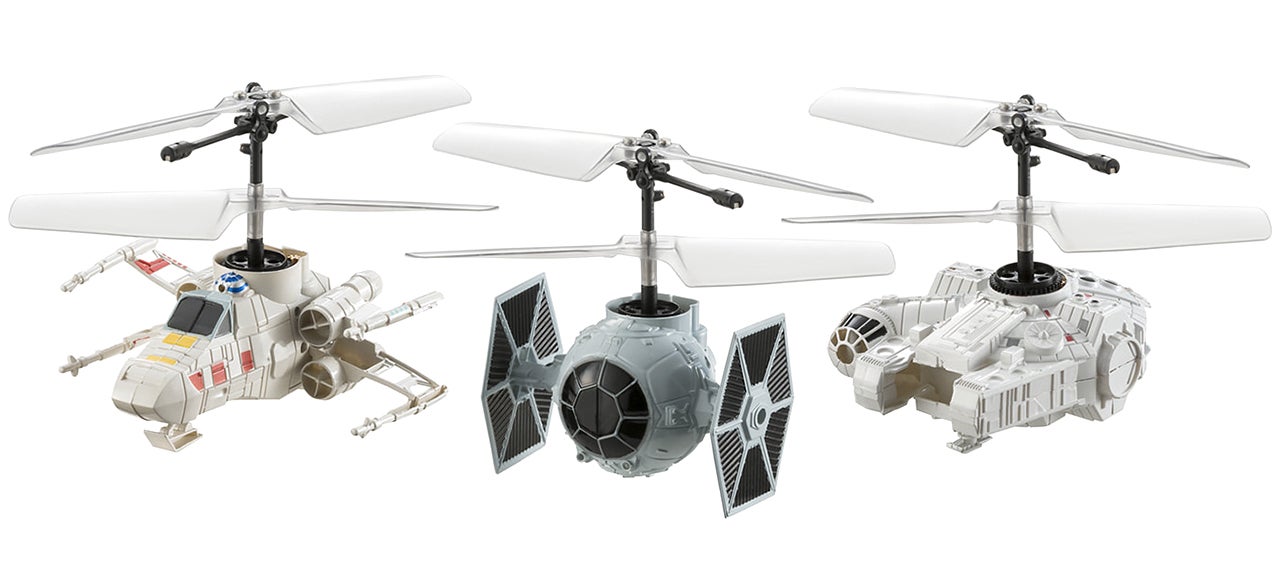 The same company responsible for those incredibly tiny RC pico helicopter toys, Bandai Namco's CCP, has created a line of Star Wars-themed flying toys that are small enough to recreate the films' most epic space battles in your bedroom.
---
Few of us have the financial resources to build a Batmobile that does everything the ones in the movies can do. Or even a full-scale replica that just drives, for that matter. But if you can scrape together a thousand bucks, you can easily get your hands on this 1:12-scale remote control Tumbler toy that includes a tiny built-in camera that makes you feel like you're sitting in the cockpit.
---
---