Loading page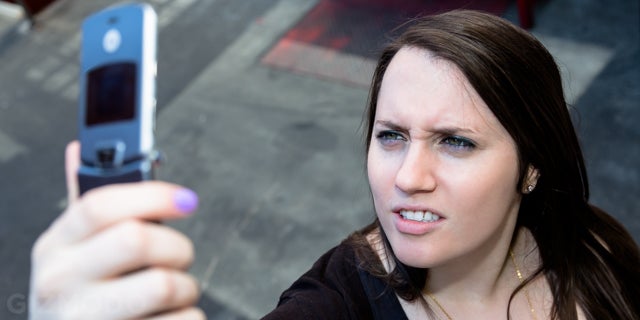 In July of 2004, Motorola debuted the Razr V3, one of the most iconic mobile phones of all time. Exactly 10 years later, I shed my iPhone for a month to experience the world where apps don't exist and T9 reigns king. Maybe I did it for the nostalgia. Maybe I did it because I hate myself just a little bit. Either way, one thing is certain: Using 2004's hottest phone in 2014 is hell.
---
---
The way Motorola has been carrying on since it was bought by Google, you'd think it was God's gift to the smartphone industry. It's promising the "best of Google" despite the fact that it's not offering a Nexus-branded handset any time soon. This is what happens, then, when a manufacturer sets out to go it alone on making a Nexus phone.
---
Even though we had crappier phones with crappier cameras, most of us still loved to document our not-so-crappy lives on our phones. New York artist Kyle M. F. Williams bought 44 Razr phones on eBay and found that "half of them still had texts, sexts, pics and vids". He put them all together in a book.
---
Telstra has today pledged to bring two of the three new Motorola smartphones to Australia — complete with 4G support — before the end of the year.
---
We haven't seen a flagship device from Motorola since the RAZR was announced nearly a year ago. A case could be made for the RAZR MAXX, which hasn't officially been brought to Australia, but Motorola needed something new and splashy to compete with the HTC One X and the Samsung Galaxy S III. Updated with hands-on impressions and videos.
---
The Motorola phones that have leaked before its announcement event next week have mostly been varying degrees of meh. Droid Razr somethin' or another who cares. How are they going to make some noise? How about a complete edge-to-edge screen, meaning the entire front of the device is the display? Whoa.
---
---
Loading page