Loading page
---
---
Laptops made by gaming companies are usually big, chunky, heavy, bulky slabs of plastic and metal and silicon and glass that you have to carry around with both hands. You don't want to take them too far from their chargers either. Usually. Razer's new Blade Stealth is a laptop from a gaming company, but it's not necessarily a gaming laptop; it's a laptop that can be used for gaming if you're so inclined, but straight out of the box it's essentially a MacBook Pro — but a cooler MacBook Pro, because it's black and has flashy lights.
---
---
Laptops haven't really been exciting for a while now. They keep getting thinner and lighter, trying to fill that narrowing gap between your phone and a desktop computer. Each strikes its own balance between portability, capability and affordability, and generally you have to pick which two of those things you want to go for.
At least that's how I felt about the laptop space before I spent three weeks with Razer's Blade Stealth ultrabook, a matte black aluminum slab of disruption that is somehow just as well-engineered and light — not to mention way more powerful — than the super-portable computers from Dell and Apple, all while having a significantly smaller price tag.
---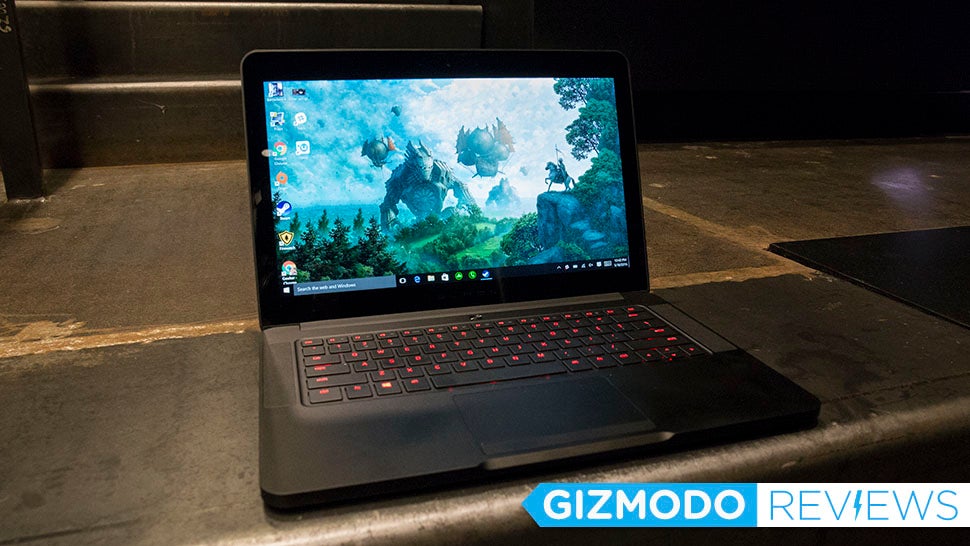 ---
Meet Razer's newest ultrabook — the Blade Stealth — with a new sleek form factor, the latest Intel Core i7 processor and QHD or 4K display panels.
Starting at $1,549 and with the highest-end version priced at $2,449, this is Razer's attempt to replace your portable computer, your desktop computer and your gaming computer all in one swoop.
---
There's no shortage of competition in the capture card market these days, whether you're looking to record footage on consoles or PC. And considering Razer already supplies peripherals for every other aspect of broadcasting — mice, mousepads, keyboards, headsets, microphones, even the Razer Blade laptop — it only makes sense for them to get into the capture card game, too.
Unfortunately, the Ripsaw costs a lot. And when you can get the same hardware and performance — almost literally, in fact — elsewhere for substantially less, it makes the Ripsaw a hard sell.
---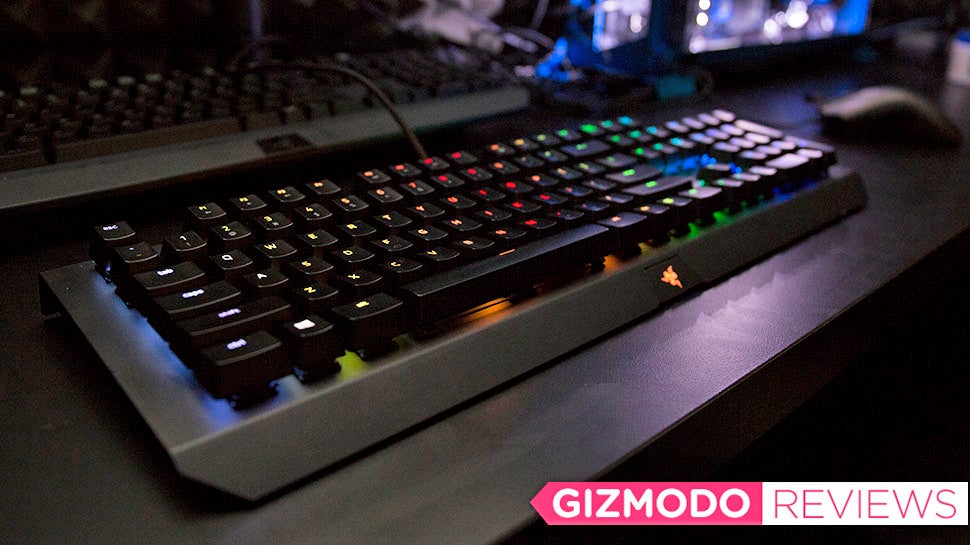 I'm by no means a hardcore gamer — whatever that even means in the growing world of esports and Let's Plays. I'm not travelling to competitive tournaments or staying up nights, bloodshot and caffeinated, playing the latest and greatest RPG or MMO. Yet I do log a considerable amount of Steam hours, and in my amateur pursuits of gaming glory, I've mostly stuck with keyboards included on gaming laptops (small New York apartments abhor gaming rigs). I've used plenty of mechanical keyboards before, but for my gaming needs, nothing ever felt substantially better than what was already attached to my laptop. But after two weeks of toying with Razer's new Blackwidow X Chroma, I'm starting to rethink my position.
---
Although the PC chair is the place to be for a tense Counter-Strike match, there's no substitute for the comfort of a couch when it comes to a marathon gaming session. Anyone with a PC hooked up to their TV knows that while remote controls and Bluetooth controllers can do a pretty good job, there's still no substitute for a proper keyboard and mouse. Razer's new Turret combo packs a foldable keyboard and mouse into a dock, unfurling into a complete gaming platform that can rest on your lap.
---
Loading page